Prime Minister Ana Brnabić held an online meeting with Special Representative for the Western Balkans and Deputy Assistant Secretary at the US Department of State Matthew Palmer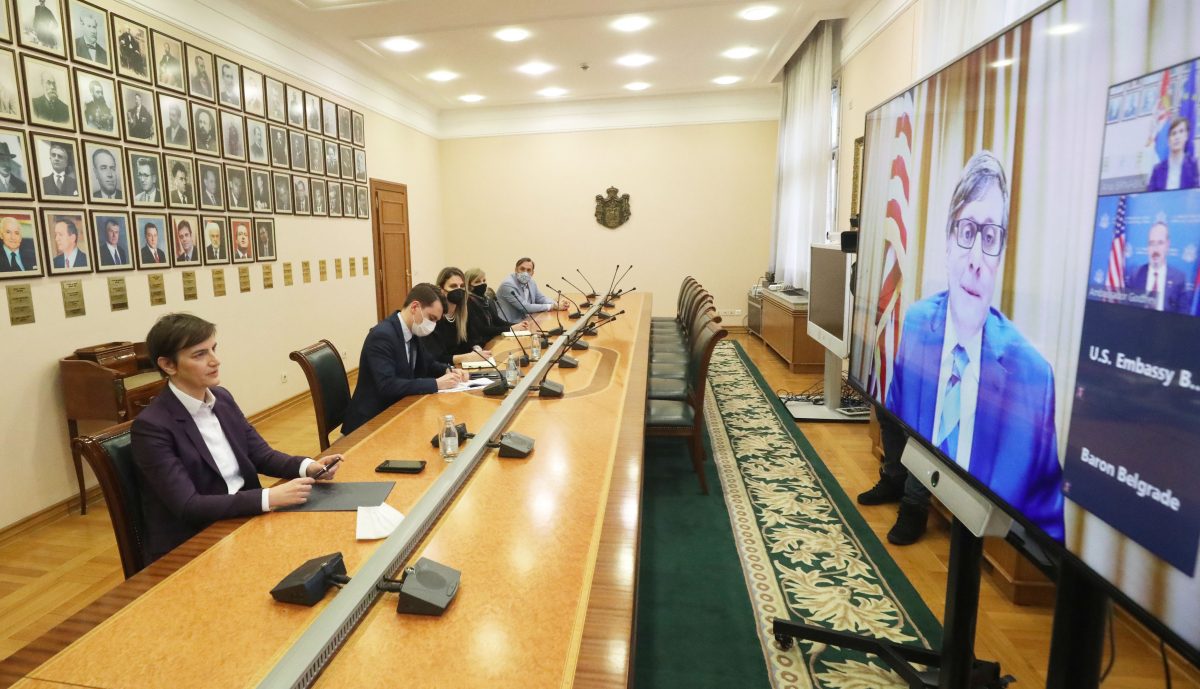 Palmer and Brnabić discussed bilateral relations between the two countries, the situation in the region and the dialogue between Belgrade and Pristina, as well as economic relations and American investments in Serbia.
Brnabić underlined that one of the foreign policy priorities of Serbia is the improvement of all areas of cooperation with the United States (US), noting that the 140th anniversary of the establishment of diplomatic relations between the two countries is marked this year.
Speaking about the dialogue between Belgrade and Pristina, she said that Belgrade will remain committed to the dialogue and ready for its continuation, but, as she explained, it will also continue to insist on the full implementation of the previous agreements.
The US Deputy Assistant Secretary said that the US supports the process conducted by the EU and added that he expects the dialogue to resume soon.
He highlighted the importance of the implementation of the Brussels Agreement, noting that it is not starting from the beginning, but that many segments of the agreement, which refer to the improvement of the lives of citizens, have already been implemented.
According to him, the compromise is the basis not only of dialogue, but also of the future agreement between the two sides.
Palmer stated that the overriding interest of the US is the stability and security of the Western Balkans region, and praised the constructive role of Serbia in regional initiatives such as the Mini Schengen.
The Prime Minister reiterated that Serbia is committed to improving relations with its neighbours, and that during the pandemic, the contribution to cooperation with countries in the region has been especially visible through the provision of vaccines, humanitarian and medical aid.
Serbia can count on the support of the US on its European path, Palmer emphasised and pointed out that progress has been made in European integration and reforms, primarily in the field of the economy.
When it comes to European integration, Brnabić pointed out that Serbia has accepted the new methodology of the European Union and that it expects positive signals from the Union in the coming period.
The interlocutors also discussed the possibilities of increasing economic cooperation and American investments on our market, adding that American companies that already operate in Serbia are satisfied with the existing conditions.
The Special Representative of the State Department used the opportunity to praise the positive trend of immunisation of the population in Serbia, but also to thank for the successful vaccination of the staff of the American Embassy to Serbia.