Tenth Annual Assembly of Serbian Association of Managers was held at the Crowne Plaza in Belgrade, and it was attended by the most distinguished Serbian managers. On this occasion, the new president of SAM was elected Stanka Pejanović, Director General of the company Gorenje, she which will carry out this function the next three years.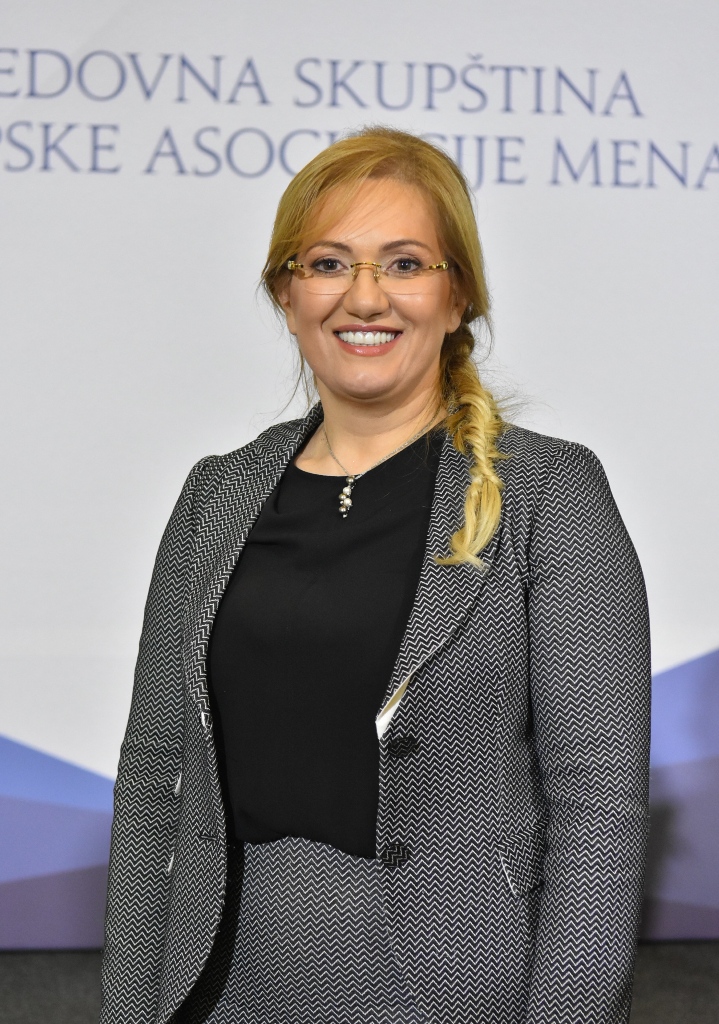 Stanka Pejanović is the fourth President of the Serbian Association of Managers. Prior to Gorenje, as an experienced economic expert, her 20-year long professional career was dedicated to building commercial brands of "Roda" and "Mercator". To the place of the General Director of "Gorenje" she came from the position of Board Member of the "Mercator Group", responsible for the "Mercator"-S in the markets of South-East Europe and the position of general director of the company "Mercator-S". During the ten years of existence, SAM was led by: Slobodan Vučićević (from 2006 to 2010), Bojan Radun (from 2010 to 2012) and Milan Petrović (2013 to 2016).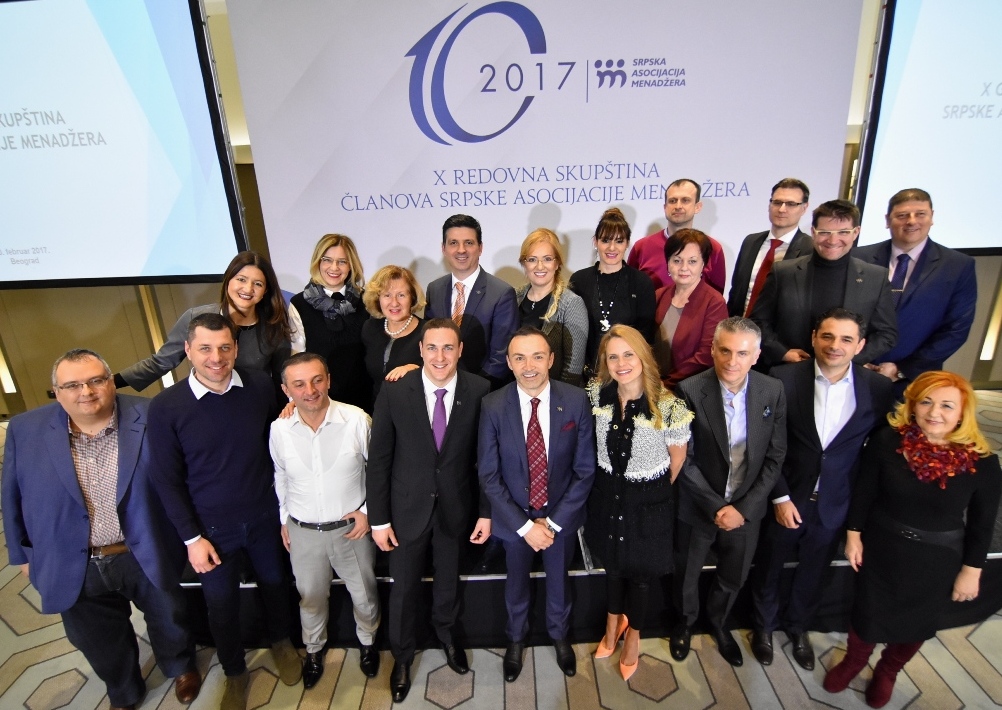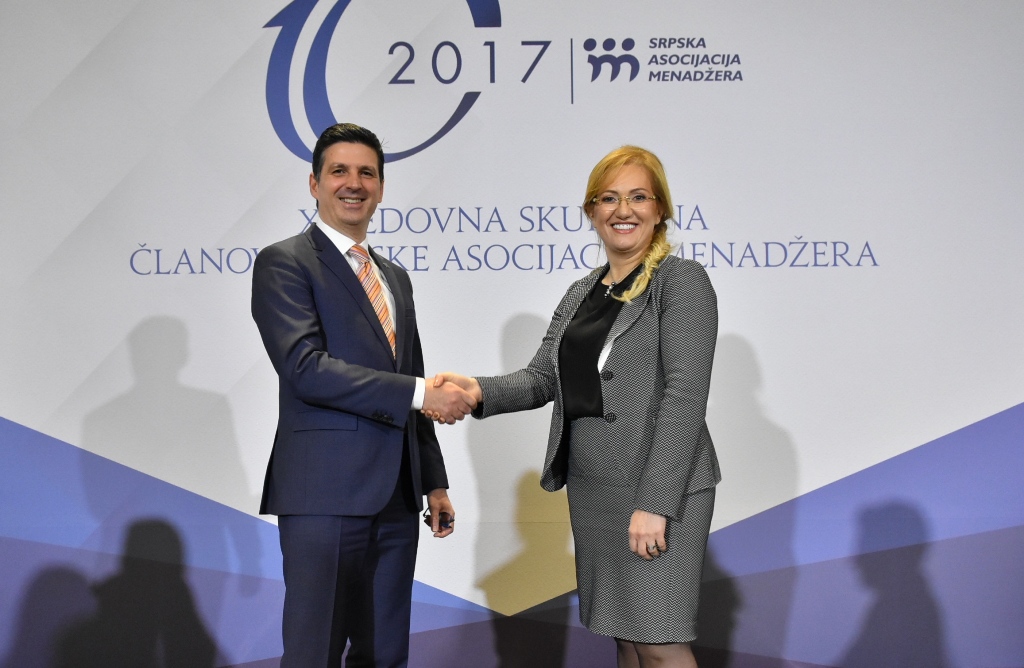 Taking up the post of President of SAM Stanka Pejanović thanked for the trust she was given, saying it was for her especially great responsibility, but also an honour and a pleasure. "I accepted this nomination for president believing that SAM is the right place for each successful managers and leaders which is characterized by hard work, dedication, integrity and consistency. The next three years on the Management Board SAM-25 will be a successful manager, out of which ten will be women." "I'm very pleased that there will be a bright and successful woman at the head of the Association for the next three years."- said Jelena Bulatović, executive director of SAM. The new composition of the Board of Directors will consist of: Milan Petrović (Fleet partner), Miša Lukić (Publicis one), Slobodan Đinović (Orion Telekom), Borislav Miljanović (Represent Communications), Biljana Bogovac (PwC), Dejan Turk (VIP Mobile) Marija Desivojević Cvetković (Delta Holding), Dejan Ranđić (DNA Communications), Vanda Kučera (I & F McCann Group), Dragoljub Damljanović (Schneider Electric), Jelena Galić (AIK Bank), Dragan Popović (AIGO), Jasmina Knežević (Bel Medic) Nebojša Bjelotomić (Saga), Melania Pavlović (Baumit), Branko Greganović (NLB Banka), Olga Svoboda (Gi Group), Dragan Radić (Ninamedia) Radojka Nikolić (Nira Press), Miloš Perović (Termovent), Vesna Đukić (BOS schools), Vojislav Lazarević (Piraeus Bank), Vladislav Lalić (IKEA) and Dušan Basalo (Atria Group).