We asked the presidents of chambers of commerce for a birthday issue of Diplomacy & Commerce magazine:
1.What impact will the crisis have on the economy this year and what do you think of the measures implemented so far and the new ones, announced for 2021?
2.What can Serbia do to improve its environment for doing business and make it even more appealing to investors?
---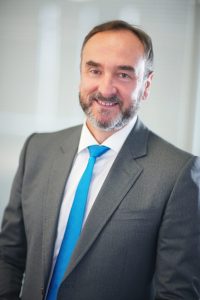 Progress of institutional reforms required
1.Thanks to its timely and extensive set of measures, the state impacted last year's economic results which were not as bad as they could have been. The epidemic will be the biggest business obstacle for most AmCham members this year as well. Successful implementation of mass vaccination will be of key importance for all economies. It is extraordinary to see how our country has efficiently started the robust process of the population's inoculation and that we are at the very top in Europe in that sense. The data from our latest survey are encouraging – 56% of our members expect growth in 2021, while 67% will continue with planned investments, which speaks of long-term commitment and expectation of a quick recovery after the pandemic subsides. Although less than half of AmCham's members used state aid in 2020, as many as 82% of companies believe that it will be needed this year as well. The biggest risk would be for the state to prematurely pull "the carpet underneath their feet". The good news is that the government has come out with a new aid package. AmCham members believe that aid should be targeted at the most affected sectors of the economy and at SMEs.
2.As in previous years, the most important growth prerequisites pertaining to required reforms, are the progress in institutional reforms, namely further improvement of the rule of law, better judicial efficiency and the fight against corruption. In addition to these demanding reforms, AmCham sees room for improving the efficiency of public administration by enabling electronic communication with all authorities, optimizing procedures, their digitalization, but also in improving tax, customs and procedures related to foreign exchange operations and health care. Combating illegal online trade, improving environmental laws and the Labour Law remain high on the list of priority reforms for creating a better economic environment.
---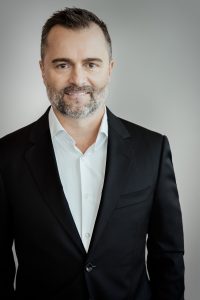 We must increase productivity and sustainable investments
1.COVID-19 pandemic may have strong long-run effects, unless actions that comprise smart investments in economic and societal resilience are taken, as recently published by The World Economic Situation and Prospects 2021. In 2020, world output shrank by 4.3 per cent, over three times more than during the global financial crisis of 2009, while recovery of 4.7 per cent is expected in 2021. If we look specifically at SEE, the main destination for its export and source of investments in the EU, and Serbia's long-term recovery will for sure depend on the recovery of the EU. That is why FIC has been and will be insisting on the harmonization of domestic regulations with EU standards. As for the measures, both implemented and announced, we see them as adequate, in line with the measures taken in most other countries. The Government has focused on helping those who have been hit the hardest, the SMEs, entrepreneurs, tourism or transport, but also offered support to medium and large companies. Also, a good job has been done with vaccination.
2.The country must continue working on the further acceleration of reforms and negotiations with the EU, sustainable fiscal consolidation and the better implementation of what has been prescribed in-laws and regulations. By securing a stable and predictable business environment the Government will protect the economy, always. The key for positive shifts is the way companies plan their investments. We have learnt a lot about customers' habits during the crisis and we see investments in innovation, which is good. Governments of countries that lead innovations made three times more investment in it during the recession, for example. So, innovations and learning, adapting to customers' needs and further digitalization are the way to go.
---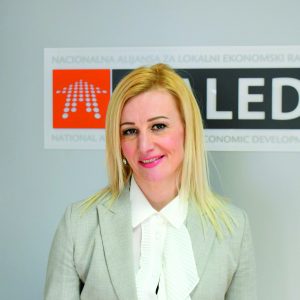 Bureaucracy is a big obstacle to investments
1.Measures implemented by the Serbian Government in 2020 have helped preserve economic activity and jobs, especially bearing in mind that the suggestions made by various business associations, including NALED and our members, have been accepted. In addition to the 10 priority measures, we also suggested a number of sectoral ones pertaining to the most important or sectors that are most at risks, such as health care, agriculture, construction and transport. We still think the money could have been directed more efficiently to the sectors that are most at risk, but such measures are important which is why it's good that the Government of Serbia is planning an additional 2.5 billion euro in aid this year. If it turns out that, we ended 2020 with an economic decline of only 1%, which is, according to OECD data, the best result in Europe, where the average decline was between 5 and 6%, and even up to 11%.
2.The reason why the decline was so low was lies in the fact that our economy is not that sophisticated which is why it is necessary to focus more on innovation and technology development. Together with the PMI Company, we have launched the StarTech project, which aims to help business people raise their businesses to a higher level through innovation and thus contribute to stronger economic development through grants and mentoring support. We also have to work relentlessly to reduce bureaucracy, which is a significant obstacle to investments. In late February, NALED presented the 13th edition of the Gray Book with 100 recommendations for improving administrative procedures. The number of recommendations that require the digitalization of procedures as a solution is growing and has reached almost half, which clearly suggests in which direction we must go.
---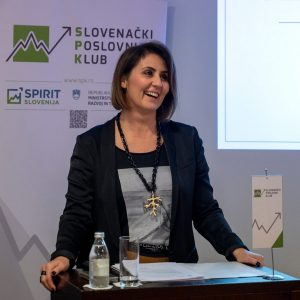 Transparency is the most effective anti-corruption tool
1. We started both this and last year on a hopeful note. Unlike last year, which we entered with great enthusiasm and hope that it will be more prosperous than the previous one, this year, our hope is that we will be or stay healthy. Although there are economic sectors and companies that benefit from this situation, there is no dilemma about the global impact of the pandemic on the economy, but we still cannot estimate the amount of damage it will cause to the economy. We all hope for the imminent and final end of this plague, and the economy wants is exceptionally keen to start thinking about ways to recover. Like any complex living organism, the economy also needs movement. In that sense, the measures that the Government of Serbia has devised and is currently implementing to overcome this situation have largely proved to be effective and efficient. The balance between the limiting factors on the one hand, and the activities necessary to sustain the economic activity, is quite stable. The Serbian economy could not have survived otherwise.
2. Serbia is already an attractive destination for investments and its business environment is improving. It is important now for all state levels not to stop with the ongoing reforms, but also to continue with their practical implementation. The problems that befell it due to the pandemic are not local and specific but global and cannot be used as an excuse to stop. The imperative of Serbian state economic policy must be focused on simplifying tax procedures in order to reduce the burden on businesses, downsize the bureaucracy and increase the efficiency of public administration, along with intensive digitalization. Transparency is the most effective anti-corruption tool. The government must be constantly "online" with businesses, to participate in the dialogue with them and to respect their needs and peculiarities.
---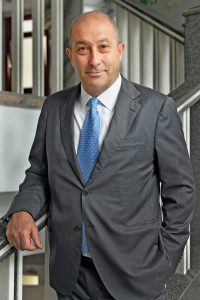 To further improve the legal and tax framework
1. Anxiety and hope are probably the most fitting words that describe the current state of not only the world economy but also humanity as a whole at the beginning of 2021. However, we should be careful given the unavailability of vaccines in the world and the estimates that we are going to acquire herd immunity later than predicted by the first analyses. The economy adapted relatively quickly to the pandemic. Employers and businesses who could do so started to engage in remote work or had teams working in shifts, while services have been adapted and innovated. As for Serbia, its economy will decline moderately this year thanks to the relatively short duration of the strictest lockdown measures due to the coronavirus epidemic and significant support for businesses from the Serbian government to mitigate the crisis, including a third private sector liquidity package adopted in mid-February.
2. Since the beginning of economic reforms, Serbia has become one of the most attractive investment destinations in Central and Eastern Europe. Thanks to various programmes for attracting investments, the Government of the Republic of Serbia continues to work towards Serbia maintaining its position on the investment map as one of the leading countries in terms of the number of vacancies created by foreign direct investment projects per capita. However, the country's legal and tax framework should be improved. This is extremely important in planning because only by doing that it will be possible to predict business operations several years in advance. Efficient courts and public administration, predictability of levies, equal treatment before the law and in public procurements, transparency, resolved property relations, planning documents, etc., provide legal security for investments.
---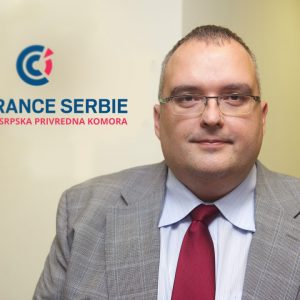 Greater flexibility in the Labour Law still needed
1. Some sectors will need more time to make up for a lost time, and it is questionable whether they will be able to do so before the summer of 2021. I'm referring here especially to the sectors of culture, event organization and catering. It became evident so far that companies with localized production have better chances of surviving than those with a globalized supply chain, but the vast majority of businesses have seen significant changes in demand, while business models themselves will continue to change more or less, and very few companies will not undergo changes. State aid measures for businesses last year were satisfactory, but their technical implementation and documents explaining the way they should be implemented were lacking. It is great that the aid measures continue this year too and that there are special measures for the sectors that are most at risk. We believe that technical implementation will now go faster. What is still missing is greater flexibility in the Labour Law to allow employees to work part-time or to engage in temporary unemployment for a longer period, without being fired, because that would increase the percentage of job preservation.
2. Serbia faces both economic challenges and unresolved health problems and it will take time for all of them to be regulated. However, we must take into account that the recovery of the economy itself will depend on the recovery of the economy in the European Union and the recovery of foreign demand, which we cannot influence with our own economic policy instruments. We believe that the Government should also consider granting special incentives for export-oriented domestic producers, especially small and medium-sized domestic companies that have export potential but still do not export. They can also be helped with finding clients, first in the region and then beyond, through subsidies for market research or engagement of persons who would deal with this in companies that do not yet have an export sector. Now is the time to help small and medium-sized enterprises.
---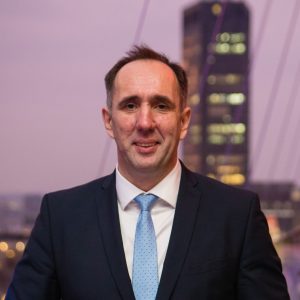 Reform pace should be much faster
1. Although at first glance, it may seem that the previous year was catastrophic for all companies due to the coronavirus pandemic, that is far from the truth. Through speaking with companies, I had the opportunity to see that for many of them, the previous year was quite good and for some even the best so far. What is surprising to many is that these companies are not excluded from the IT sector, as many thinks, but are also come from other industries. Of course, certain sectors, such as tourism and hospitality, have suffered serious consequences and their future remains uncertain. I expect that, despite everything, this year will be good and successful for the greater part of the Serbian economy, because vaccination will also contribute to things slowly returning to the pre-pandemic state. Also, I think that the announced aid will be of great importance for the Serbian economy and that for many, it will mean the difference between surviving or disappearing altogether.
2. As far as the economic environment is concerned, there are shifts in the right direction and that is encouraging, but I also think that the pace of reforms should be much faster. From a business point of view, there is a lot of space to improve the business climate, which would make it easier for all companies operating in Serbia, both domestic and foreign, to do and improve their business. Some of these steps should be reducing taxes and payroll contributions, simplification of bureaucratic procedures, as well as additional cooperation with institutions in terms of them listening intently to the needs of businesses and taking subsequent action in accordance with those needs.
---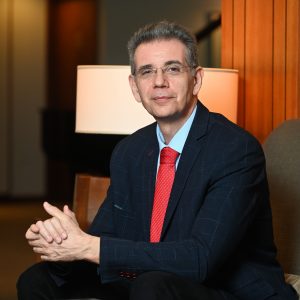 It is important to stimulate the business environment
1. Serbia has been successfully working on creating a stimulating investment environment over the last few years, and the new government must continue with this positive trend. Favourable geographical position, low tax rates, educated workforce and state subsidies make Serbia a very attractive investment destination. However, the challenges that both Greek and other investors are facing pertain to the EU integration process, complex licensing procedures and import-export procedures. In this sense, all state institutions have to work on creating a more transparent and efficient business environment in Serbia, under the auspices of continued European integration and active dialogue with all economic actors. It is also important to increase the efficiency of administrative procedures and establish a regulatory framework that will stimulate the business environment.
2. The COVID-19 pandemic has put the global economy to the toughest test, and its consequences will leave a mark in 2021. The service sector, particularly catering, hospitality and passenger transport, has suffered the biggest blow, and if we take into account that new vaccines are not yet available globally, their recovery will have to continue this year too. In terms of Serbia, the measures devised by the government in 2020 are properly aimed at preserving jobs and increasing the liquidity of companies. The state must continue helping citizens and businesses with its measures. Globally speaking, today's economic recovery policies will shape the geopolitical, economic and social system in the coming decades.
---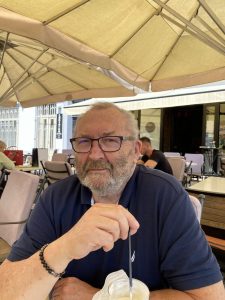 There was positive added value in many sectors
1. Serbia was the country least affected by the corona crisis in the Western Balkans and Southeast Europe, mainly due to the lower dependence of the economy on the tourism industry. Within the members of the BSBA, we saw the use of different governmental measures and did not see redundancies below the management level. However, larger international groups went through some reorganisation. Despite the overall decline in the economy in 2020, there was a positive value-add in agriculture, ICT, financial services and construction.  The European Commission expects a full recovery to the pre-crisis level in 2021. The International Monetary Fund (IMF) expects a robust economic growth of 5% in 2021. However, this positive outlook remains very uncertain due to the unpredictable course of the epidemic and related economic disruptions in Serbia and its trading partners. Then in February 2021 adopted Program on Direct Aid to Private Sector Entities to Mitigate the Economic Impact of COVID-19 ("Regulation"), will be welcomed by the private sector, but it is a question if this direct aid will be a "saviour ".
2. Further improvement of the business environment is a long-term necessity. Institutional changes must allow structural changes in the economy and better effects of fiscal and monetary measures to emerge from the recession. Improvements are urgently needed in the areas of personal data protection, trade, central records of beneficial owners, mortgages and public procurement. It is interesting to note that the tax sector has lower priorities for change. In tax policy, the most significant problems are not in regulations and institutions, but in fiscal policy. (FIC-White Book 2020). Overcoming the stalemate in the EU accession process, urgently, would have a positive effect on the willingness to invest by foreign investors, as well as on the improvement of the general business climate. (FIC-White Book 2020).
---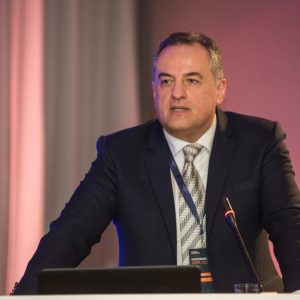 It is important to focus on SME
1. The declaration of pandemic early last year indicated a significant impact on economic trends and developments, primarily through the possible occurrence of an economic recession that would be global and different from previous ones due to the unusual factor that generates it. As the pandemic continues in 2021 and is unlikely to leave us by the year-end, the cause-and-effect relationship with the economic situation is clear and predictable. The state has prescribed measures to optimally cope with the decline of the market economy. They are timely and stimulating and create conditions for a moderate recovery of the economy in the period during and after the epidemic. It is important that their focus remains on small and medium-sized enterprises, which are most affected by this crisis, but also on people who have lost their jobs. The pace of vaccination also has an impact and it is important that the positive trend, as it is currently, continue. It remains to be seen what result it will bring. IMF has positively assessed the adopted measures, so I believe that the Serbian government will continue to support the economic recovery and further protect people in Serbia to the extent possible.
2. The following items are crucial: a) For smaller businesses or start-ups with innovative ideas and an entrepreneurial spirit, but a lack of financial resources, access to credit makes the main difference between business expansion and stagnation. b) creating a supportive business environment. Entrepreneurial spirit, financial resources and qualified workforce in Serbia do not mean much if they are not raised to a higher level and if the overall business environment is not improved. Increasing the transparency of administrative procedures, simplifying overly complex laws, improving the management of large systems and combating corruption are some of the most important issues; c) fostering competition. Competition policy should include not only the suppression of practices that distort competition in the private sector but also an even more comprehensive reduction of the state measures that restrict market freedoms.
---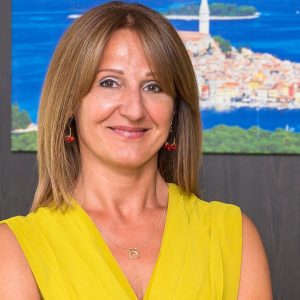 Serbia can always do more and better
1. Having in mind the global epidemiological situation and the lockdown in which we found ourselves, each country was forced to deal with that in its own way. In this context, the Serbian government has implemented economic support measures with the best intentions. Given that Serbia is not an EU member, it could not count on greater financial support from the EU but rather had to act alone. The pandemic affected small and medium-sized enterprises and companies differently, so the measures had to be different, but their contribution to sustaining the economy was important. This is supported by the fact that trade between Serbia and Croatia did not drop significantly during the pandemic. If the pandemic subsides in 2021 and if there is a bigger circulation of people between countries, this will contribute to the development of the economies of both countries and increase interstate cooperation.
2. Although Serbia has already done a lot in attracting foreign investments, it can always do more and better. A significant contribution could be made if administrative procedures for hiring and registering foreign nationals are simplified. Although this was stipulated in the new law, it wasn't applied in practice. When starting a business, the first thing that many companies do is to bring their staff from abroad to work here until the business picks up. Our members are also committed to improving the way customs authorities operate, that is, sanitary and phytopathological offices, to facilitate the flow of goods. Getting the Chamber of Commerce and Industry of Serbia involved, which now has new public jurisdictions, can greatly contribute to this.