These days we can enjoy the brilliant classic version of the Seven Nation Army song by the Almazian Symphony Orchestra, an instrumental international ensemble composed of 100% women, and the soloist is the founder Khachatur Almazian, the Armenian virtuoso on the violin.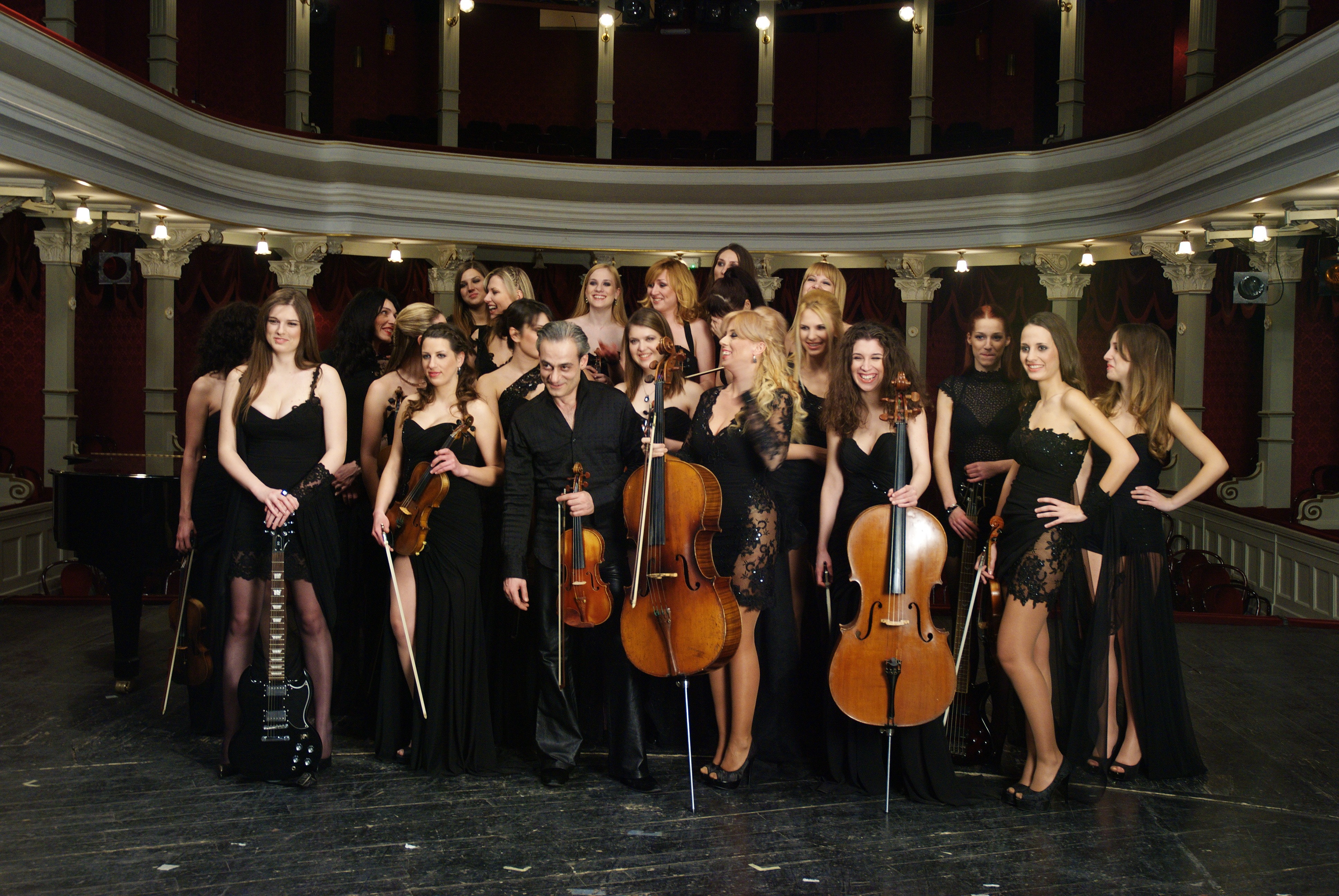 Almazian Symphony deals with and plays the songs in the classic crossover style, made up of musicians from Serbia, Canada, Russia, Montenegro, Kazakhstan, Belarus, USA, Belgium, the Netherlands, etc. Almazian founded the orchestra with the Serbian cellist, Tamara Savić, and they were immediately called "new classical music for the new millennium". The first time they played on Exit in 2008 in front of 10,000 people, and they are frequent guests of Emir Kusturica. The Almazian Symphony presented its unusual cover version of Seven Nation Army, a famous song by the American band The White Stripes few days ago, and this is the first and unique classic-crossover version of this style song. Seven Nation Army is one of the songs of the debut album Almazian Symphony for Sony Music Entertainment in partnership with National TV France. As for the original, in 2004, Seven Nation Army won the Grammy Award in the Best Rock Song category. The popularity of this hit led it to become an unofficial anthem of football matches and all football fans. Given that this is the year of the World Championship in Russia, Almazian Symphony dedicated this video to all fans of the football.
Those who appreciate classical music will be thrilled with passionate musical performance with ethno elements, and the following element is particularly attractive: all the girls are young, beautiful, classically educated and in short black dresses. And they play rock on their instruments. Can he go further than this? Hardly. The army of the beauty that plays the national anthem of Russia's anthem will be our favorite this summer.