Proven quality products are the most important ingredient in a good meal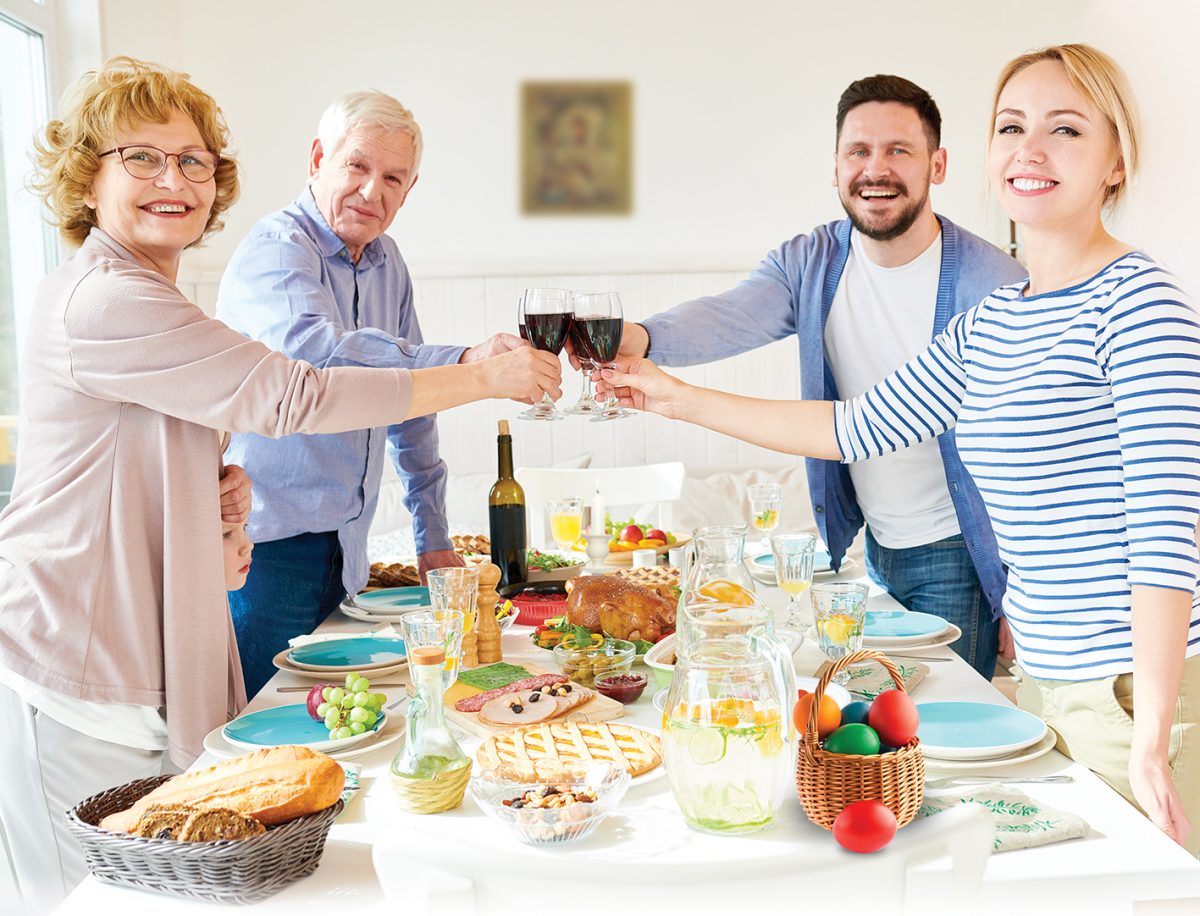 According to many, one of the most important holidays is additionally embellished with colors, so in our homes, in addition to the classic one-color eggs, there are also those in which we have poured all our creativity. We pay equal attention to the Sunday Easter meals, which traditionally includes lamb specialties.
We can prepare lamb in different ways, but what must always remain unchanged is the quality of the lamb. Everyone wants roast lamb that will melt in their mouth. For such a result, it is important how and where the lamb was raised. That is why Super Vero cooperates with small agricultural farms from year to year. Their hosts lead the herds to graze on the slopes of the Serbian mountains. Extraordinary climate, untouched nature and quality grass as the basis of the diet contribute to the premium quality of meat. A rare specialty of unforgettable taste is lamb from Pester, and the Pirot region is also known for the quality of lamb meat. Young lamb, precisely from these areas, is an unavoidable part of the Super Vero Easter offer.
For Easter, Pirot lamb from Stara Planina has been the most sought-after. Super Vero is known in cooperation with the Eva farm. This farm is located far outside urban areas, surrounded by mountains and untouched nature. The herbs of Stara Planina contribute to the taste of meat, giving it an exceptional aroma. In addition, the lamb from the Eva farm has a guaranteed origin, and is declared as Pirot and organic. Everyone who used to buy Pirot lamb in Super Vero, has no doubt if should buy it again in the same place. They point out that it is top quality and give it all the praise. For them, but also for those who will be trying it for the first time, Super Vero has provided a special Easter price.
On fasting days, you can also opt for home-made fish – trout and salmon trout from Stara Planina, which you can find in the Super Vero fish markets in New Belgrade and as part of the Super Vero market in TC Zira.
You can see the entire Easter offer in the Super Vero Easter leaflets available on the website www.supervero.rs, and when visiting one of the Super Vero market, you can also buy other local products such as cave cream or Pirot cheese. If you are a member of the Super Vero Club, don't forget to collect new points or use your vouchers when shopping.
Everything for painting eggs!
In the Super Vero offer you can find everything you need to paint eggs. If you prefer traditional techniques, bow painting kits are available. You can opt for classic colors, colors with glitter, pastel colors, etc. If you want to achieve more intense shades, Super Vero recommendations are Greek egg paints by Captains. We also offer a variety of elements for additional decoration – stickers, stickers and magic sets.
THE EASTER BUNNY IS WAITING FOR YOU IN SUPER VERO MARKET!
Super Vero will delight the youngest. The Easter Bunny will be waiting for them on Thursday, April 29, in the Super Vero market in New Belgrade, 86a Bulevar Milutina Milankovica, from 2 to 6 p.m. This is an ideal chance to meet him, talk to him and of course take happy Easter photos.
That is why we invite all parents and children to join us and feel the Super Vero holiday atmosphere.