The tobacco giant builds business operations on total transformation towards a smoke-free future
Philip Morris International (PMI) has a clear vision of shifting from traditional tobacco business to smoke-free alternatives. It aims for about 40 million adult smokers in the world to switch completely to the less harmful products, as a better option than continued smoking, by 2025. It is already halfway there, with about 20 million IQOS users. Recent investments in the pharmaceutical industry confirm that the future is actually 'beyond nicotine' for PMI and Srdjan Lazović, General Manager of Philip Morris Bosnia and Herzegovina and Montenegro, explains how business moves impact the local market.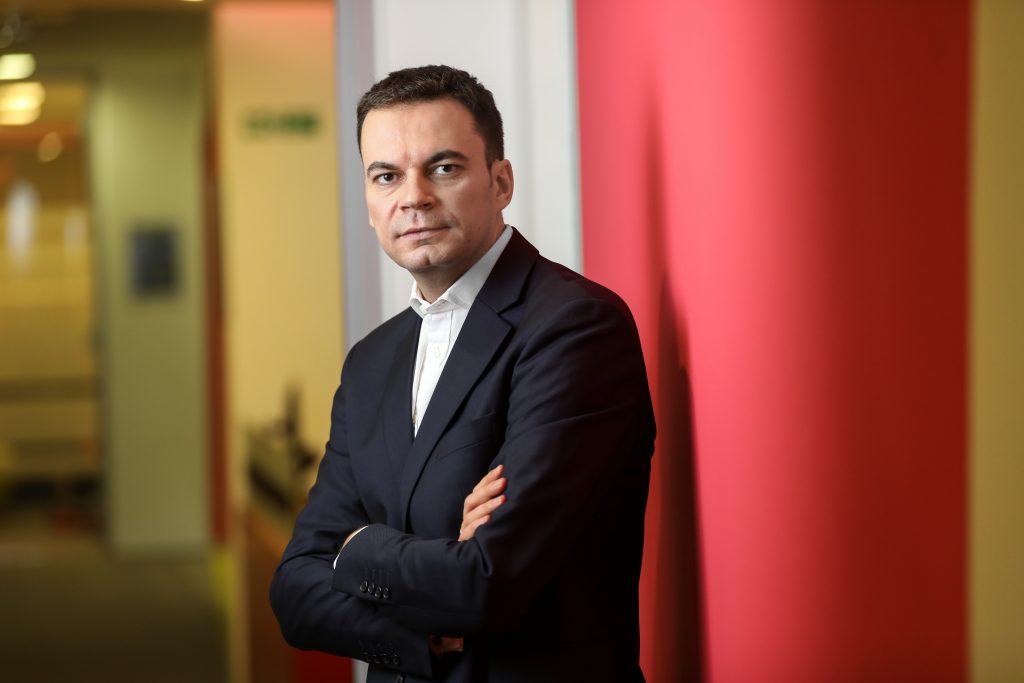 We want an open dialogue about alternatives, which have proven to be a better option compared to cigarette smoking. Our strategic plans are based on transparent, scientific achievements in tobacco heating technology development and nicotine delivery via a less harmful form of tobacco consumption. Because not all nicotine products are the same. Independent research shows that the primary cause of the smoking-related disease is not nicotine, but tobacco smoke. Eliminating the deeply-rooted prejudice and misconceptions is the key factor in dismissing old habits and cigarettes forever, and only smokers who understand the actual benefits of better alternatives will be permanently motivated to introduce this change. Only if they know why they have done it.
However, the best solution for a smoker is to quit smoking cigarettes?
That's right. The best solution is to dismiss nicotine products while reading this interview. No product based on nicotine and tobacco is without risk, and adult smokers for whom the IQOS, the most popular device in the smoke-free product category, is designed are all those who do not quit cigarettes out of various reasons. There are currently more than a billion smokers in the world and, according to statistics, that number will not change any time soon. No one should ignore their right to information about a better option and understanding what is harmful in cigarettes – tobacco burning, tobacco smoke and tar. Smokers are largely aware of the harmful consequences and know that criticism from their environment comes with the best of intentions. But criticism, restrictions and bans will not solve the problem. Our scientists in the research centre in Switzerland have discovered that nicotine can be delivered via the heating process as well. When using IQOS, which is based on tobacco heating technology, human body exposure to harmful substances is significantly reduced compared to cigarettes. That was also one of the key explanations of the US Food and Drugs Agency (FDA) for classifying the IQOS as a modified risk product last year.
The IQOS was launched in Bosnia and Herzegovina more than two years ago. How have local smokers reacted to the harm reduction concept?
Awareness of local consumers that there is a less harmful option represents major progress and, in the case of the B&H market, it is also available via physical sales and support channels across the country, as well as via digital platforms. The support network expands in line with the actual needs of consumers, and we must be close to them in a way they expect us to be – both offline and, increasingly, online.
---

"No one should ignore the right to the information about a better option and understanding what is harmful in cigarettes – tobacco burning, tobacco smoke and tar"

---
Despite the challenges we encountered during the pandemic, we managed to strengthen our commercial presence across B&H, even when remote working was still active. A synergy of local B&H consumers' needs and teamwork in our organisation is creating a growing base of loyal consumers and is irreversibly paving the way towards achieving a common goal – a smoke-free Bosnia and Herzegovina in the future.