This unique achievement in the beverage sector demonstrates Coca-Cola HBC's leading sustainability practices and transparent reporting
Coca-Cola HBC, a leading bottler of The Coca-Cola Company, was named today sustainability leader in the beverage industry by the Dow Jones Sustainability Indices assessment for the fourth consecutive year. Following a robust sustainability performance in 2016, particularly in the areas of labour practices, strategy for emerging markets, health and nutrition, and across the environmental dimension, the Company achieved a total score of 90, which is 38 points higher than the industry average.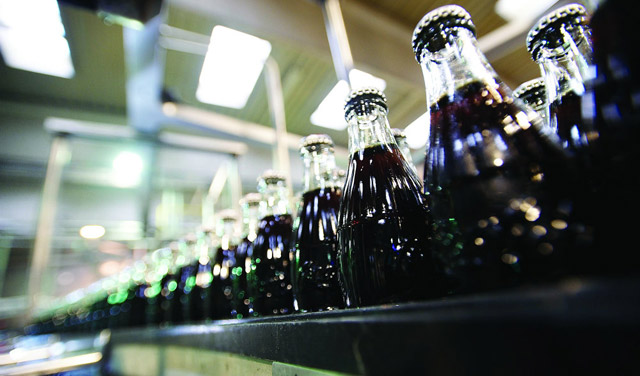 During the year, Coca-Cola HBC continued to focus on minimising its environmental impact further and driving positive change in collaboration with its partners by developing a sustainable value chain and supporting the communities to enhance their overall wellbeing.
Building on the improvements made in previous years, the amount of water used for producing a litre of beverage declined by 3% in 2016. The energy use ratio also declined by 5%, meaning that the company needs less energy to produce a litre of beverage. The equivalent of 37% of total packaging placed on the marketplace was recovered for recycling in 2016.
Coca-Cola HBC serves approximately 600 million consumers across 28 established, developing and emerging markets on three continents. During 2016 the company invested €7.3 million – 1.6% of its pre-tax profit – in numerous initiatives to improve community wellbeing, focusing on environmental and water stewardship and youth development, in partnership with more than 294 NGOs.
2016 key sustainability highlights:
31,083 people employed

35,000 suppliers in the value chain

€3.1 billion supplier spend

€281 million total taxes paid

6% direct carbon emissions reduced year on year

Waste per litre of beverage produced declined by 33% year on year

88% sustainable employee engagement score