The 52nd Bitef Prize, held in September last year, was officially handed over to the Swiss Ambassador's Residence today. On that occasion, Stefan Kaegi, a member of the world-renowned Rimini Protokoll, received two awards for the realization of "Nachlass, pièces sans personnes".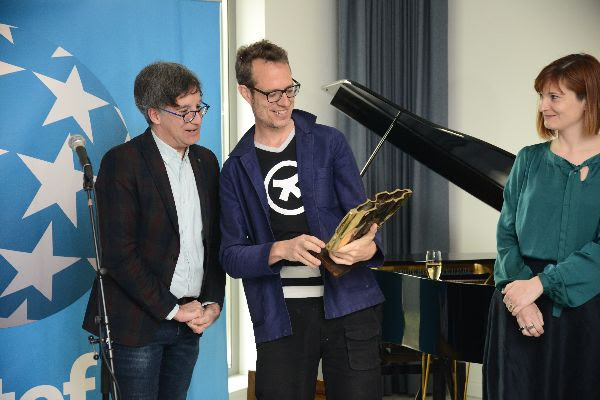 The body of three installations at 52nd Bitef Festival is rounded up with the work Nachlass, pièces sans personnes, by the famous director Stefan Kaegi, one of the three members of the internationally acclaimed collective Rimini Protokoll, produced by one of the leading Swiss theatres, Théâtre Vidy-Lausanne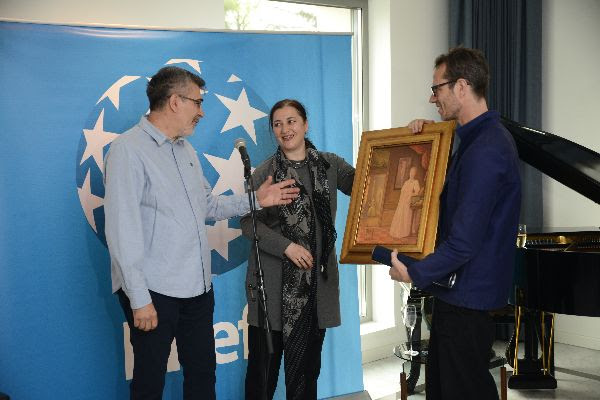 Ivan Medenica artistic director Bitef presented Stevan Kaegi Grand Prix "Mira Trailović" for the best performance as a whole, while Borka Golubović Trebješanin, a journalist at Politika, presented him with 41. Politika's award for best director and work of painter Predrag Milošević "Metaphysical afternoon".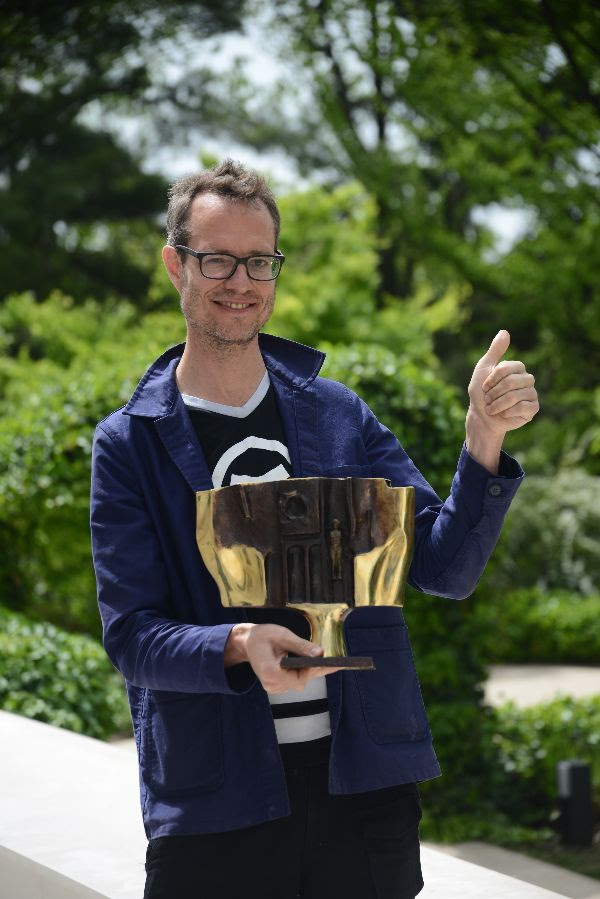 Ambassador of Switzerland in Belgrade H.E. Phillipe Guex, in whose residence a prize-giving ceremony was held, said he was very pleased to have opened a residence for Bitef and a prize awarded to Stefan Kaegi. The reason why we support Bitef is not only because Bitef is an institution with an international reputation, but because of the brave program that deals with important issues, he said.
SEE YOU ON THE 53rd BITEF!