Alumil, the largest aluminium extrusion group in Southeast Europe, designed and manufactured the Smart Gate front door, a smart solution to prevent the spread of coronavirus.
Smart Gate represents a major innovation in the field of health prevention, especially in the current circumstances of the pandemic, and MediGroup, the largest private health system in Serbia and the region, was the first to recognize its significance. Eight devices for contactless temperature measurement have been installed in the MediGroup General Hospital, the Special Hospital for Ophthalmology – Miloš Clinic, the Special Gynecological Hospital with a maternity ward – Jevremova and health centers.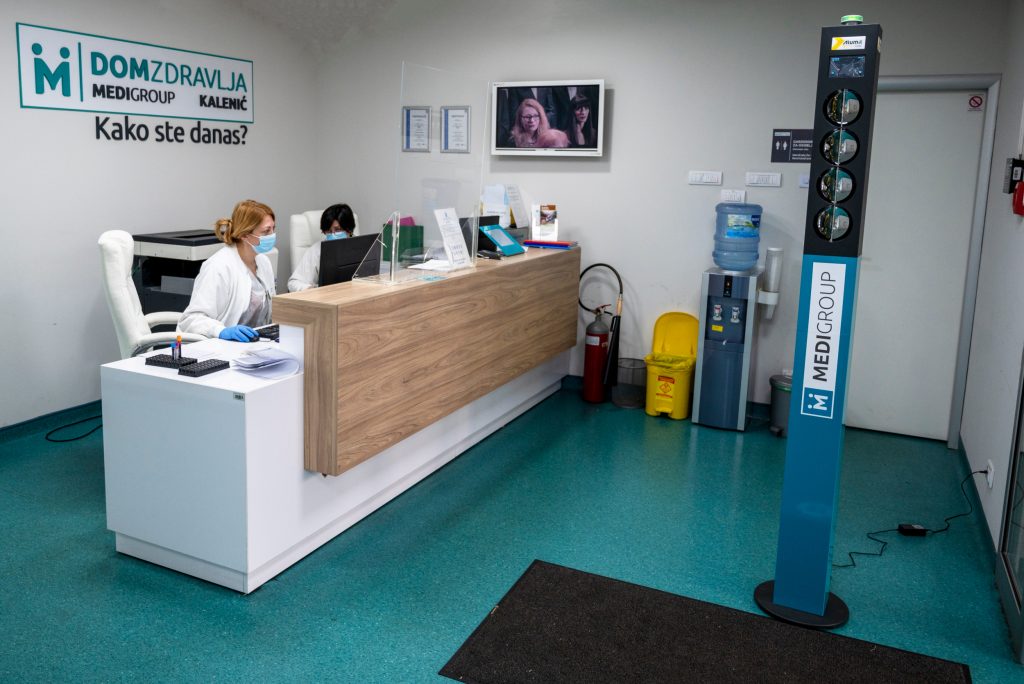 The Smart Gate device performs contactless temperature measurement, without radiation, with high precision, while enabling continuous, undisturbed passage. Alumil's new product protects places with a large number of people such as health centers, workplaces, shopping malls, mass gathering places and venues for various events, by performing very fast, accurate and contactless measurement of body temperature in order to prevent the possible spread of COVID -19 infection. In practice, this means that one temperature measurement can be performed every second with a possible deviation in the accuracy of 0.2°C, which corresponds to domestic contactless thermometers that are currently used for temperature measurement in institutions of all kinds. Automation of this mandatory preventive procedure will greatly facilitate the work of MediGroup medical staff while reducing the risk of exposure of employees who manually performed temperature measurements.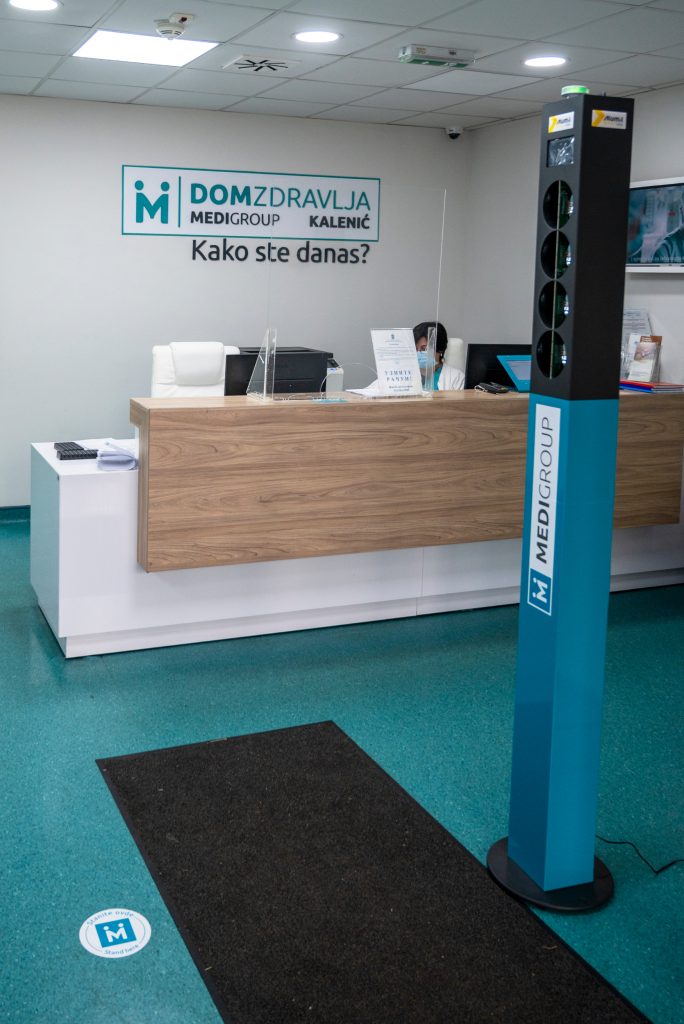 Alumil and MediGroup, leaders in their fields in the domestic market, have expanded their partnership aimed at health prevention of employees, thus all 350 employees of Alumil will become MediGroup clients in the coming period.