The MK Group executed a large-scale regional project
The MK Group, led by its founder and philanthropist, Miodrag Kostić, provided free-of-charge vacation for 450 medical doctors and other medical staff in its hotels in Serbia, Slovenia and Croatia. In the previous period, 250 employees of the Clinic for Infectious and Tropical Diseases in Belgrade and the Clinical Centre of Vojvodina were accommodated in the Grand Hotel at Mt. Kopaonik.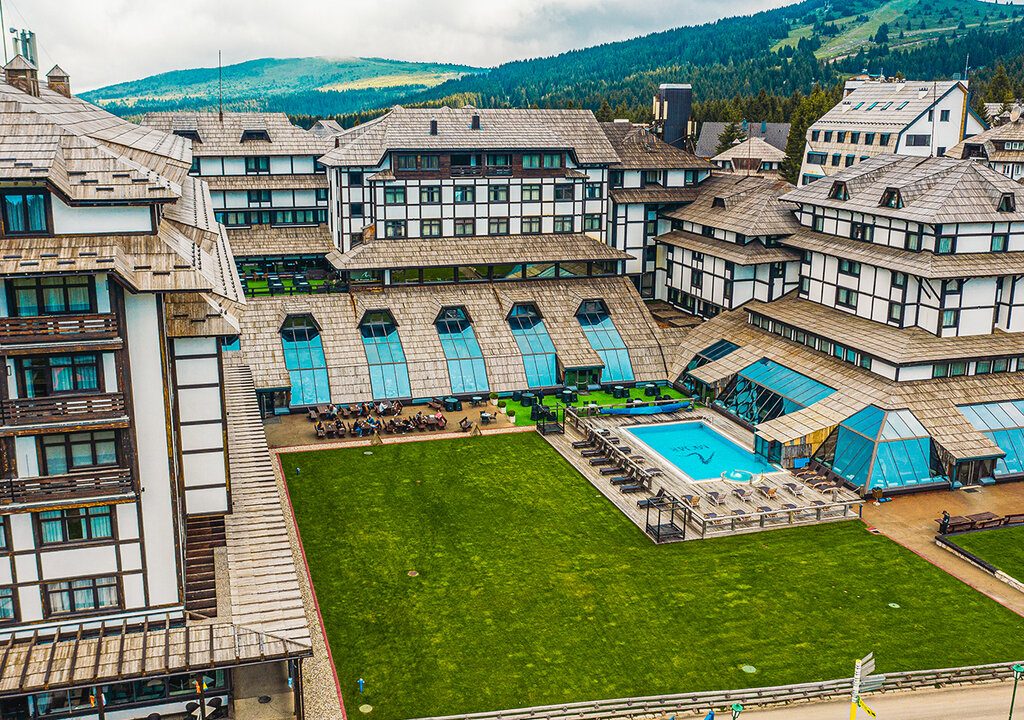 As the healthcare professionals carried the heaviest burden in the previous months, the MK Group granted them with a three-day vacation. In June, July and August, MDs and medical staff of the Clinic for Infectious and Tropical Diseases in Belgrade, the Clinical Centre of Vojvodina, COVID hospitals in Ljubljana, Maribor, Celje and Golnik could rest and relax in the luxury Grand Hotel at Mt. Kopaonik, the Kempinski Palace Hotel in Portorož and the Kempinski Hotel Adriatic in Savudrija. The MK Group says that the feedback of healthcare professionals in the region to the free vacation was excellent:
"It is our great pleasure to be part of the joint project of the MK Group together with or hotels in Serbia and the region. It is an honour and a privilege to host healthcare professionals who have contributed to the community the most in this adverse period and provide them with a relaxing holiday," said Radoš Đorđević, Director of the Grand Hotel, adding that this hotel, located at the most attractive tourist destination in Serbia, wants to provide a good example to all industry representatives so that they can thank our healthcare professionals in some segment at least.
Maja Radić Sekereš, a clinical microbiologist at the Clinical Centre of Serbia, who spent three days at Mt. Kopaonik, confirms the significance of this break for MDs. "I would like to thank from the bottom of my heart to Mr Kostić and the entire staff of the Grand Hotel for hosting us and enabling us to take a break from daily obligations. This is a very important gift for us because we have worked in COVID hospitals without a day of a break since March. Fortunately, the situation is gradually improving, so we used the voucher to recharge for everything that expects us in the future."
During the COVID-19 pandemic, the MK Group and its member companies have allocated nearly a half a million euros to fight coronavirus. Free vacation for MDs and medical staff of the region has added up to the activities of this company in these challenging times, which have distinguished it as a socially responsible and reliable partner to the community where it operates.