Up to 50 UN staff members from nine UN agencies in Serbia and their families took part in 31st Belgrade Marathon. By wearing the t-shirts with SDGs key slogan #LeaveNoOneBehind and the artwork displaying 17 goals, the Team UN spread a strong message of the need for inclusivity in country's pursuit of SDGs and realization of the 2030 Agenda for Sustainable Development to thousands of visitors and participants at the event and also to numerous followers on mainstream and social media.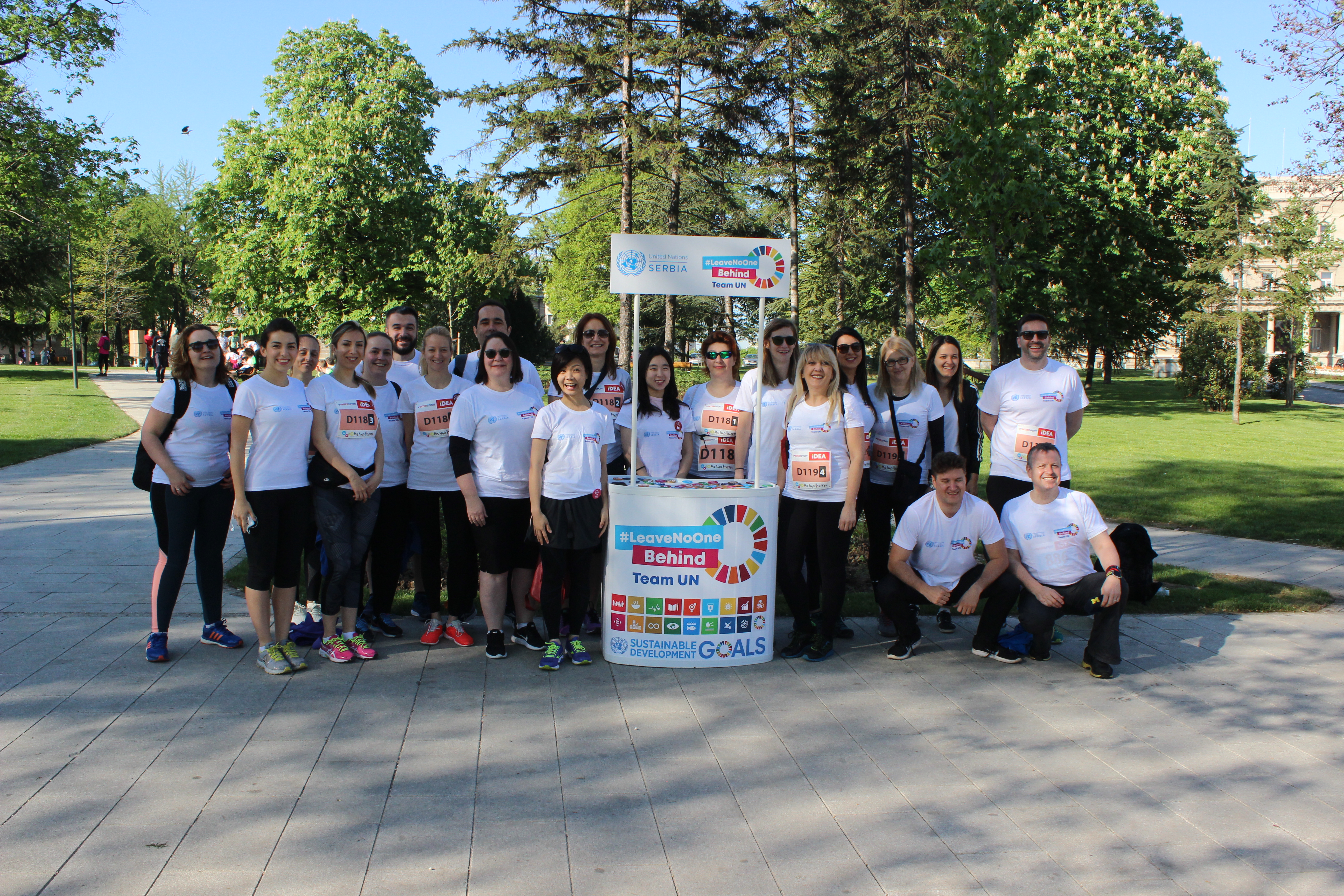 The Team UN was greeted by Ms. Karla Robin Hershey, UN Resident Coordinator in Serbia who supported the runners participating in the race and highlighted the role of sport in promoting many of the cornerstones of Sustainable Development Goals.
"The UN Country Team in Serbia will stand ready to further support the growing contribution of sport to the realization of SDGs and promotion of inclusion, tolerance and respect and the importance it makes to the empowerment of young people, persons with disabilities, individuals and communities," said Ms. Hershey.
Participants competed across four categories—the full marathon (42.195K), half-marathon (21.097K), relay race and a 5K Fun Run.