New Year is a time for making life-altering decisions. Therefore, now is the perfect moment to give your child the most valuable New Year's present: international Cambridge education in English with special benefits. The International School is offering a New Year's tuition fee reduction of up to 40%.
The International School is the most modern Cambridge secondary school in the country and the region, with lessons exclusively in English. The four-year programme will enable your child to grow into an academic and innovator, with a holistic education and knowledge for the 21st century.
Our New Year's present to you: Tuition fee reduction up to 40%
The value of a New Year's present is not the material or tangible aspect, but what stays with your child forever. This year, instead of a game console or an expensive phone, you have a great opportunity to provide your child with an international Cambridge education in English with special benefits, thus investing in their successful future.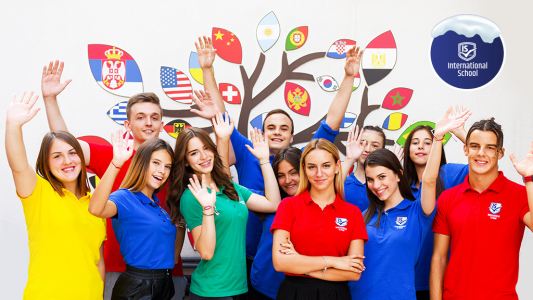 Now is the time to make the best New Year's decision! Secure a shining academic and professional future for your child. Enrolment with special benefits is underway until 3 January. Apply HERE.
Truly different education for your child's international future
The international Cambridge secondary school is accredited by Cambridge Assessment International Education and the Ministry of Education, Science and Technological Development of the Republic of Serbia. The school has a unique education model tailored to the needs of your child.
The teachers use innovative methods and modern technology, which can help your children learn in a different and more interesting way, and not just reach their potential, but surpass it.
The school's innovative teaching practice is truly different. Here are some of the reasons why the International School is the perfect choice for your child:
English-medium instruction;
interdisciplinary approach to learning;
teachers as dedicated mentors and educators;
state-of-the-art teaching technology (iPad, laptop, 3D printer, scanner and pen);
exciting and educational apps;
innovative programme designed to facilitate learning and make it more interesting;
numerous extracurricular activities;
gateway to the best local and international universities;
prestigious international diplomas.
A school where everyone is dedicated to students' success and development
International School students have a wide range of extracurricular activities at their disposal. Clubs and workshops are fully oriented towards the advancement of students' personal and academic competencies. Guest teachers, presentations by prestigious local and domestic universities, and a curriculum that meets the highest educational standards make the International School a wonderful starting point towards studying in Serbia and abroad.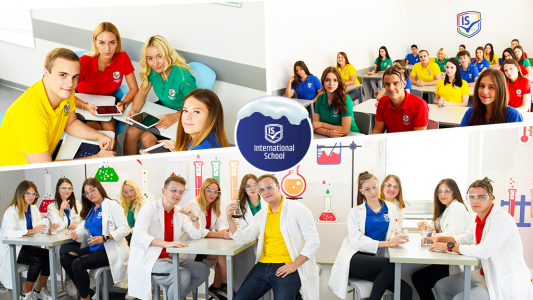 Based on the unique curriculum, your child will acquire internationally recognized Cambridge diplomas. Enrolment into International School sets your child on a secure course towards gaining knowledge fit for the 21st century and becoming a versatile, exquisitely educated citizen of the world, ready for any challenges the future may hold.
I ranked among top 3% of students in the world
"I am a final-year student at the International School and during these four years I achieved top results in Cambridge exams. I was among the top 3% of students in the world, for which I was awarded the Cambridge distinction. With help from the International School and its teachers, I managed to enroll at some of the best universities in the world".
Staša Milenković
The key to International School students' success lies in the fact that everyone within the school is dedicated to their full development and progress. Now is a great time for your child to become a part of the elite distinguished by knowledge. Give your son or daughter an unforgettable New Year's present – an international Cambridge education, and step into the new year with a smile.
Apply now because the holiday discount lasts until 3 January.