The King of Morocco, His Majesty Mohammed VI, announced in a message addressed on the occasion of the presentation of the Confederation of African Football (CAF) Award for Outstanding Achievement-2022 to the Sovereign Tuesday in Kigali, Rwanda, that Morocco, Spain, and Portugal will submit a joint bid for the organisation of the 2030 Football World Cup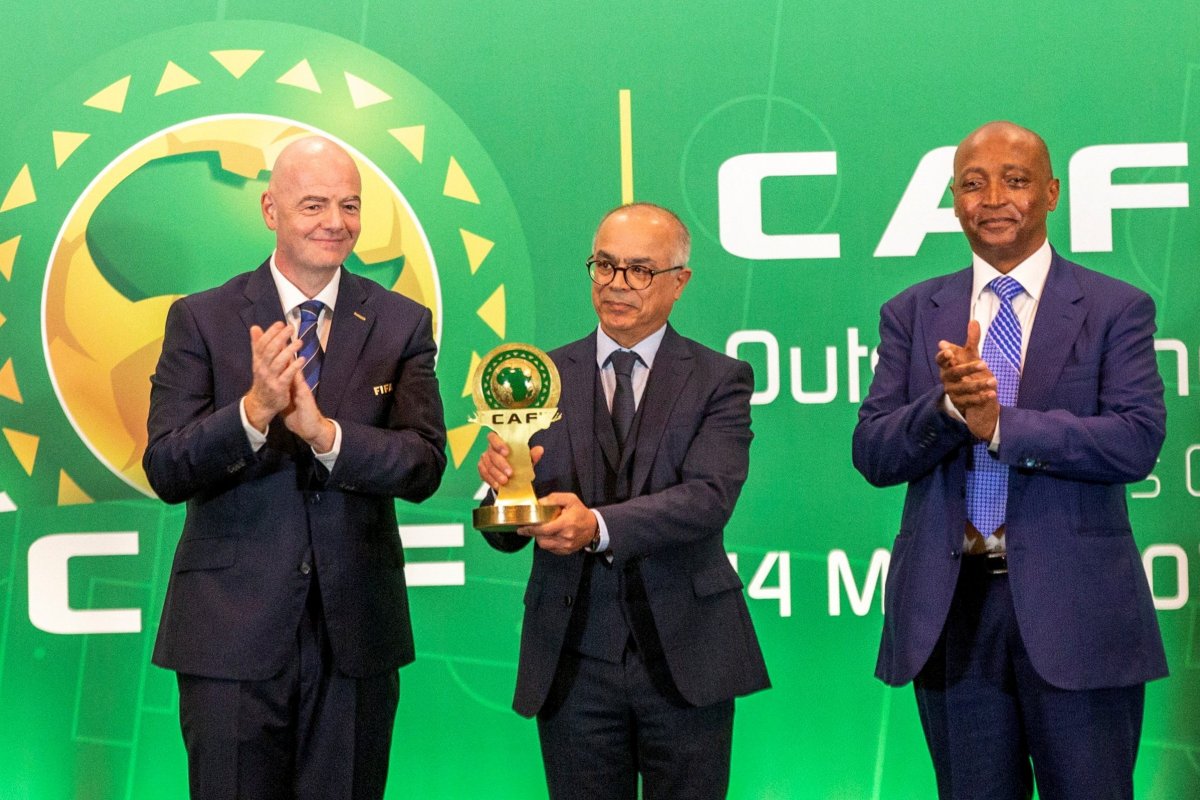 At the ceremony, attended by Mr. Gianni Infantino, President of the 'Fédération Internationale de Football Association' (FIFA), and Mr. Patrice Motsepe, President of CAF, the Moroccan Minister of National Education, Preschool and Sports, Mr. Chakib Benmoussa. Chakib Benmoussa was presented with the prestigious trophy, on behalf of the Sovereign, in recognition of the remarkable developments in Moroccan football during 2022, in terms of infrastructure, youth training programmes and governance, which culminated in the Moroccan football team's historical achievement at the World Cup in Qatar, securing for the first time a place in the top four for an African and Arab Nation.
His Majesty stressed that the prize awarded to him is, "above all, a tribute to the genius of Africa and its dynamic youth", recalling his speech at the 29th African Union Summit in 2017, where he said how much "the future of Africa rests on its youth", and that only "a proactive policy, directed towards youth, can channel energy for the achievement of development". The King of Morocco also affirmed that he had made football a lever for success and sustainable human development in his country.
Meanwhile, the leaders Prime Ministers of Spain and Portugal have welcomed the addition of Morocco to their 2030 World Cup bid, saying that now the joint bid will have more chances to host the tournament.
King Mohammed VI had announced in his speech that this joint bid, which is unprecedented in football history, "will bring together Africa and Europe, the northern and southern Mediterranean, and the African, Arab and Euro-Mediterranean worlds".
The announced Mediterranean bid will face the only other bid officially proposed to FIFA for the 2030 World Cup by four South American countries: Argentina, Chile, Paraguay and Uruguay. Other bids are expected to be announced before September 2024, when the vote is expected to take place.
It is worth recalling that the Kingdom of Morocco hosted earlier this year the FIFA Club World Cup and is the most favoured candidate to organize the 2025 African Cup of Nations (CAN).