COLUMN
by Duška Jovanić
Belgrade, a city with a soul, where every street and every person tells their own story. Throughout this city's history, people have left their mark and influenced its appearance, architecture, gastronomic offer, and the habits of the people of Belgrade. But here's the thing about being influential: it's not for everyone. It takes a certain kind of person to stand out in a crowd and be heard. Let's take a look at some of the men and women who have made their mark on Belgrade in a feature column by Duška Jovanić, which is out each month.
NOTE: The list is made in alphabetical order
JELISAVETA KARADJORDJEVIĆ
Princess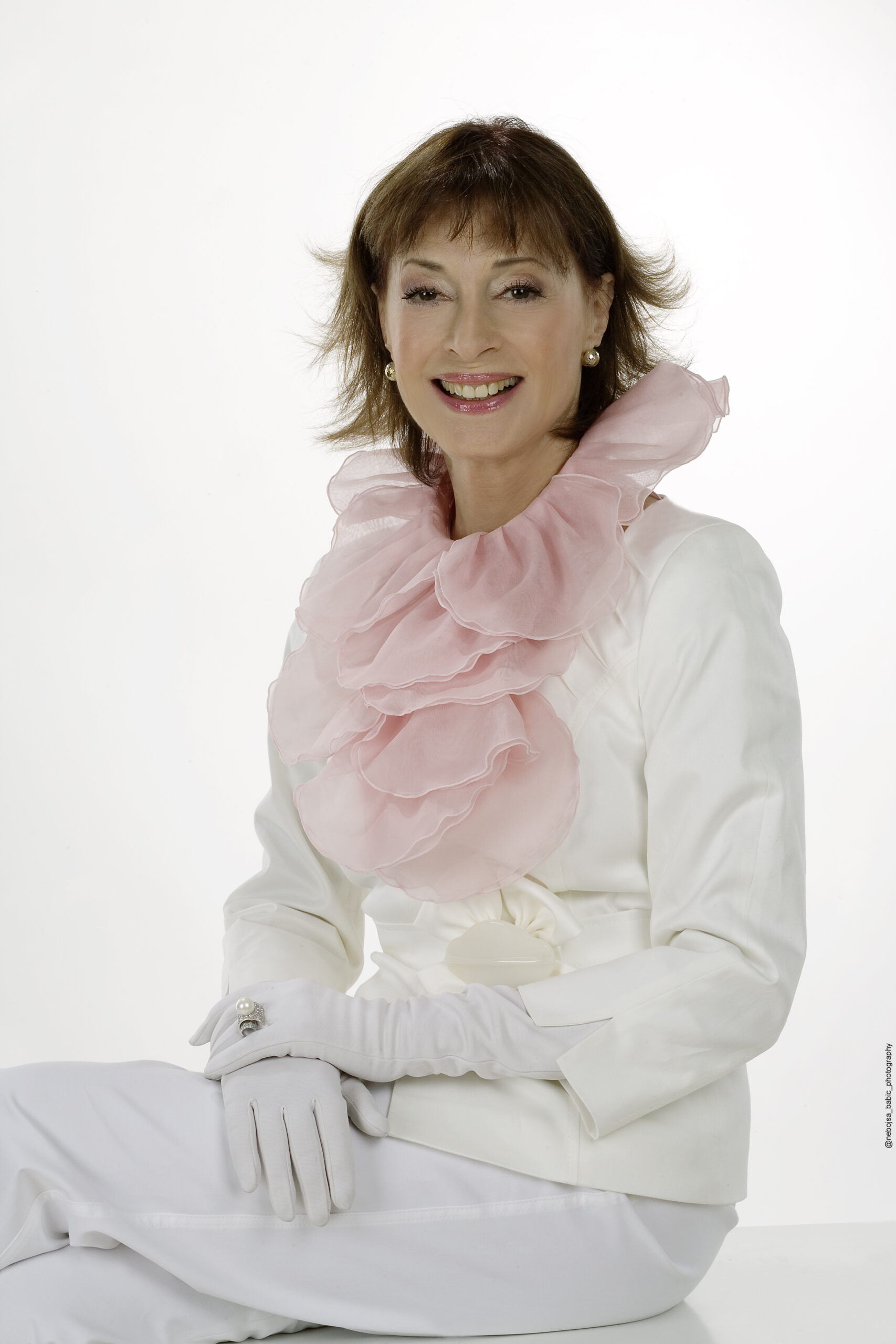 Daughter of Prince Regent Pavle and Princess Olga. The princess from the Red Dragon fairy tale. A close friend of King Charles of England. She discussed history with Kennedy, politics with Nixon, art with Warhol, and love with Richard Burton. She was and remains a "Serbian rose" with a smile that resembles the most expensive jewellery. The femme fatale from Kapor's novel "Zoe". The society's icon from next door. The image of a four-year-old girl in a starched dress at the door of the Royal Court going into exile is the first in her safe of priceless memories of an exciting life. She lived almost secretly with her father and mother in Africa and Italy. She graduated from good schools. With her first husband, Howard Oxenberg, she has daughters Christina and Catherine, the latter a known actress in the Dynasty TV saga. After marrying Neil Balfour, she gave birth to a son, Nicholas. The former Prime Minister of Peru was her third husband. She returned home for the first time after almost half a century. It was a top-secret visit, which today sounds completely unbelievable. Then she revealed that despite her fragile appearance, she is a food aficionado and a fan of prebranac and ajvar. Soon, as a native of Belgrade, she became actively involved in local life accompanied by Mr Dragan Babić. She wrote letters against the bombing (of Serbia). She tried with all her might for her father to be rehabilitated. And she succeeded in that. She looks like a queen in a short leather jacket and skinny black jeans. For a long time, in addition to being a member of the aristocracy, she has been holding the title of the most charming and spontaneous woman in Belgrade.
MARIJA PASULJEVIĆ
Lady boss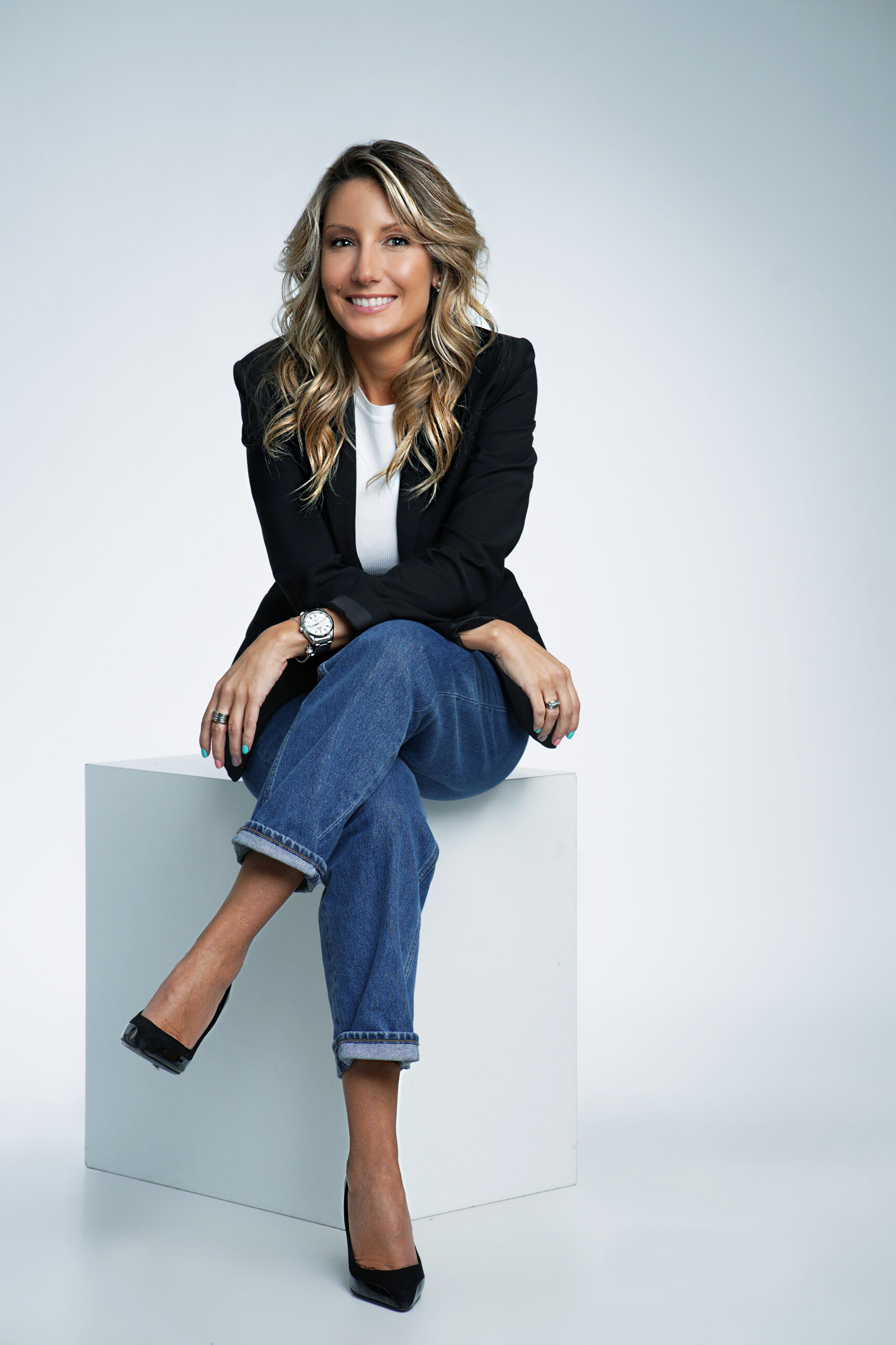 She looks like she could appear in the Hollywood blockbuster "Bombshell" without having to audition for the role first. Only her power in real life does not reside on the red carpet but in Excel. Anyway, the local media have already declared her a bombshell director.
That didn't faze her, as she was just fact-checking with the precision of a control freak.
And the facts are indisputable. Born in Sweden, educated in America and Italy, and worked for a while in New York before stopping in Belgrade. After an internship at the cosmetics company L'Oreal, she spent a decade at the 'male' company BIC, where she worked in seven different jobs. Although she is currently the head of her consulting company, Think Forward, she is still loyal to BIC, and while in the company of smokers, she finds serious objections to their lighters. Whoever sits with her is in danger of falling into the trap of being dazed by her spirit, her hearty laugh, and her sapphire blue eyes, whose gaze shrewdly scans the situation. As she happily chats in several languages, it is difficult to contradict her because she makes herself the butt of all the best jokes. Despite her challenging appearance, Marija Pasuljević is not like other successful women in many ways. Yes, she is constantly tanned, which is her goal anyway, because she is a frequent traveller to warmer places (to the gym as well). She drives as if she is practising for Formula 1 and never sits idly by. Still, she was too fragile and lovely for the Belgrade creative chaos into which she jumped from the top of the charisma ladder. For us, she changed certain table habits and got us "hooked" on Swedish liquorice candy, while Belgrade made her more relaxed and taught her how to overcome it.
MARKO NASTIĆ
DJ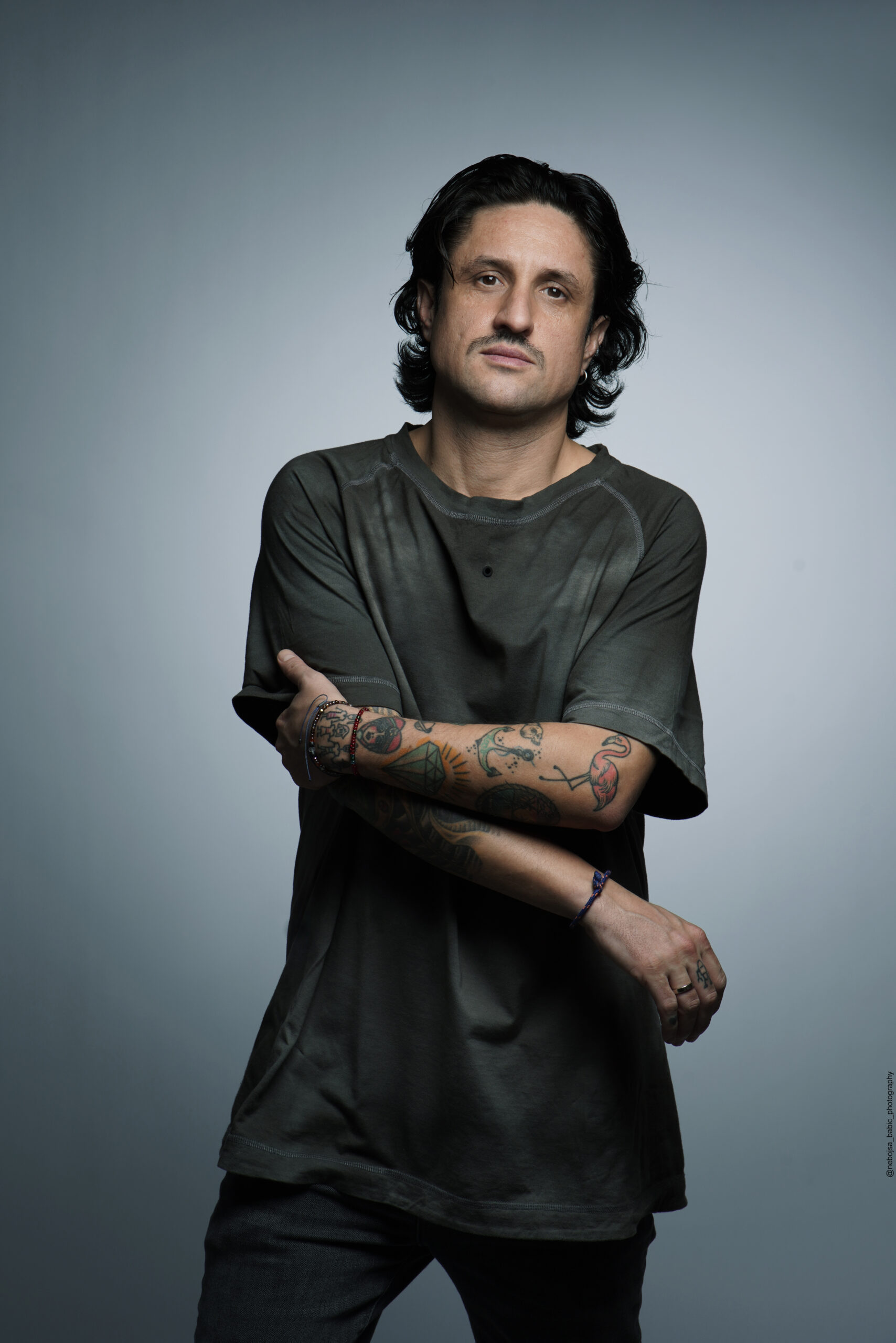 A globally known reveller. The guru of the Serbian techno scene. The music maestro who spectacularly closes the EXIT festival every year. The dishevelled figure from the riddle, "How does he work on three turntables with only two hands?" Today, the most popular Serbian DJ became engrossed in electronic music as a kid, thanks to his uncle, who played then-popular Italian disco music on Belgrade radio stations in the 1980s. He spent his teenage days fascinated by synthesizers, rhythm machines, and electronic music. This brought him a special status in the once iconic Belgrade underground club "Industrija." He didn't even have time to soak it all in, and he already became famous. He played music with the world's biggest stars. He achieved so much in his clubbing mission that today, everyone knows who Marko Nastić is. This April, he spectacularly celebrated twenty-five years of his career in the Belgrade Port Hangar. He still feels best spending time in his Dorćol. His Belgrade is Bajloni market, the Tezga café, Kalemegdan, the National Museum, and a hairdressing salon he frequents all the time. He believes that he motivated many generations to make DJing their full-time job. He realized the importance of what he was doing in 2003 at a performance in Sao Paolo when he saw a banner in the audience saying, "Obrigado Belgrado!"
NENAD RADUJEVIĆ
Director of the Click Fashion Studio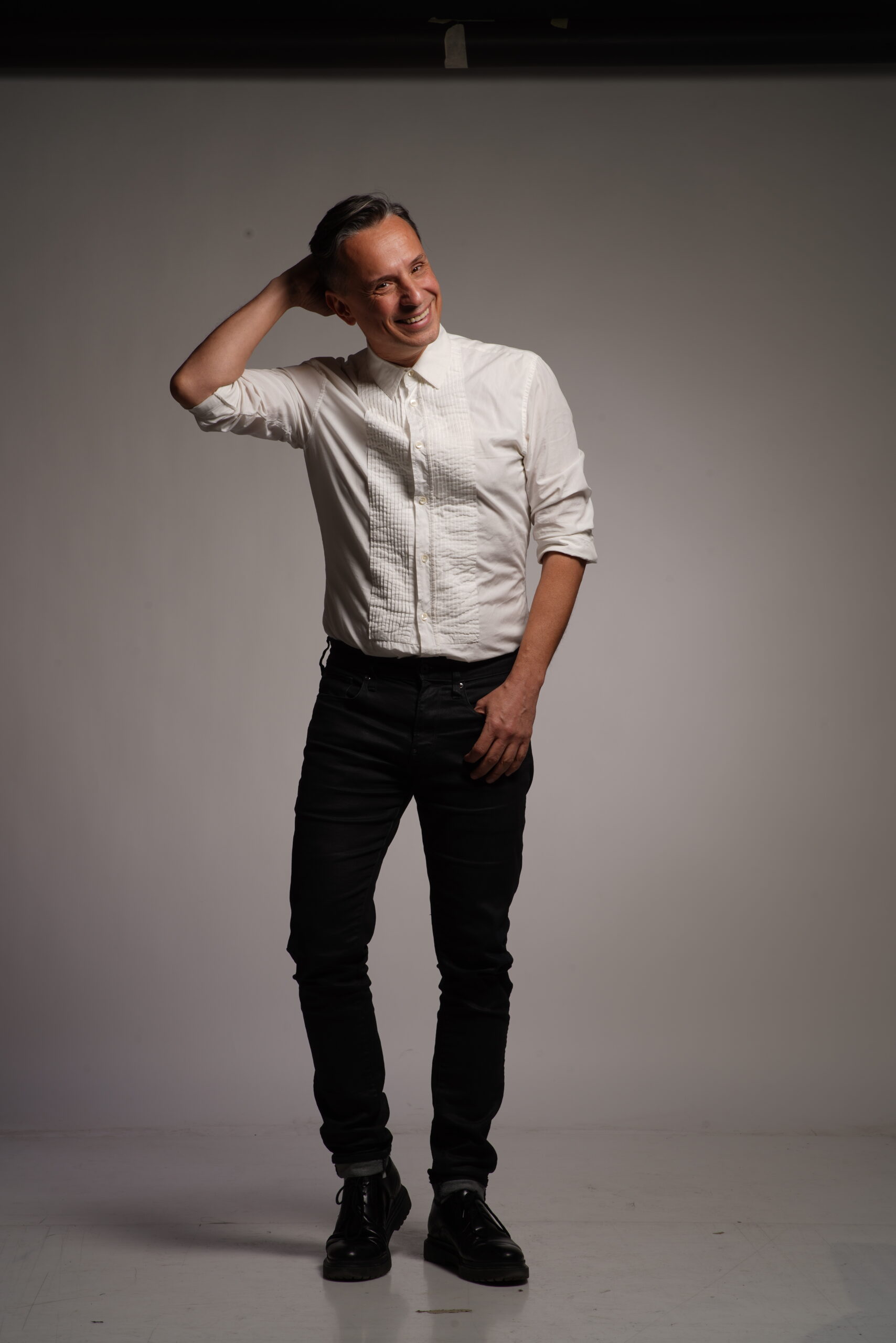 We are talking about a chap in his 50s and yet looks like a pubescent boy the day after he graduated high school. This, however, does not imply that he is behaving like he is on a summer school break. His thoughts constantly flow in several parallel directions. He is always, colloquially speaking, so full of life that his spirits seem to be constantly improving. He rarely panics, and everybody knows that he keeps calm backstage, despite having many reasons for behaving contrary. He was raised sentimentally, to the extent that he brought Tito's baton back to Belgrade and dedicated his FAAR magazine to Broz as a pop icon. Anyway, he's playing well with this permanent ace in his sleeve. Apart from the fact that everyone has long since forgotten his last name, Neša Click has managed to convince the world not only that Belgrade is a serious metropolis but that there is real fashion in it. He first conquered Belgrade from Zemun as a young football player of FC Galenika, only for beginner's luck to bring him to later to FC Partizan. Although he studied construction, Click held its first fashion show in 1991 amidst general despair and hopelessness. Two years later, they had a project inspired by the 1920s and 1930s Belgrade, which Mirjana Karanović and her cabaret show accompanied. The famous Belgrade Fashion Week was held for the first time in 1996. The rest is not history but mathematics. Nenad Radujević celebrated the 50th edition of the Belgrade Fashion Week last year. In the meantime, he learned from fashion weeks around the world. His favourite demonstrative exercise was pulling Vivienne Westwood and JLO from beneath a stand. His fascination with Jovanka (Broz), the first lady of socialist Yugoslavia, keeps him in a nostalgic rapture…which stops only when he starts conquering the mountain tops.
NINA BABIĆ
Renaissance woman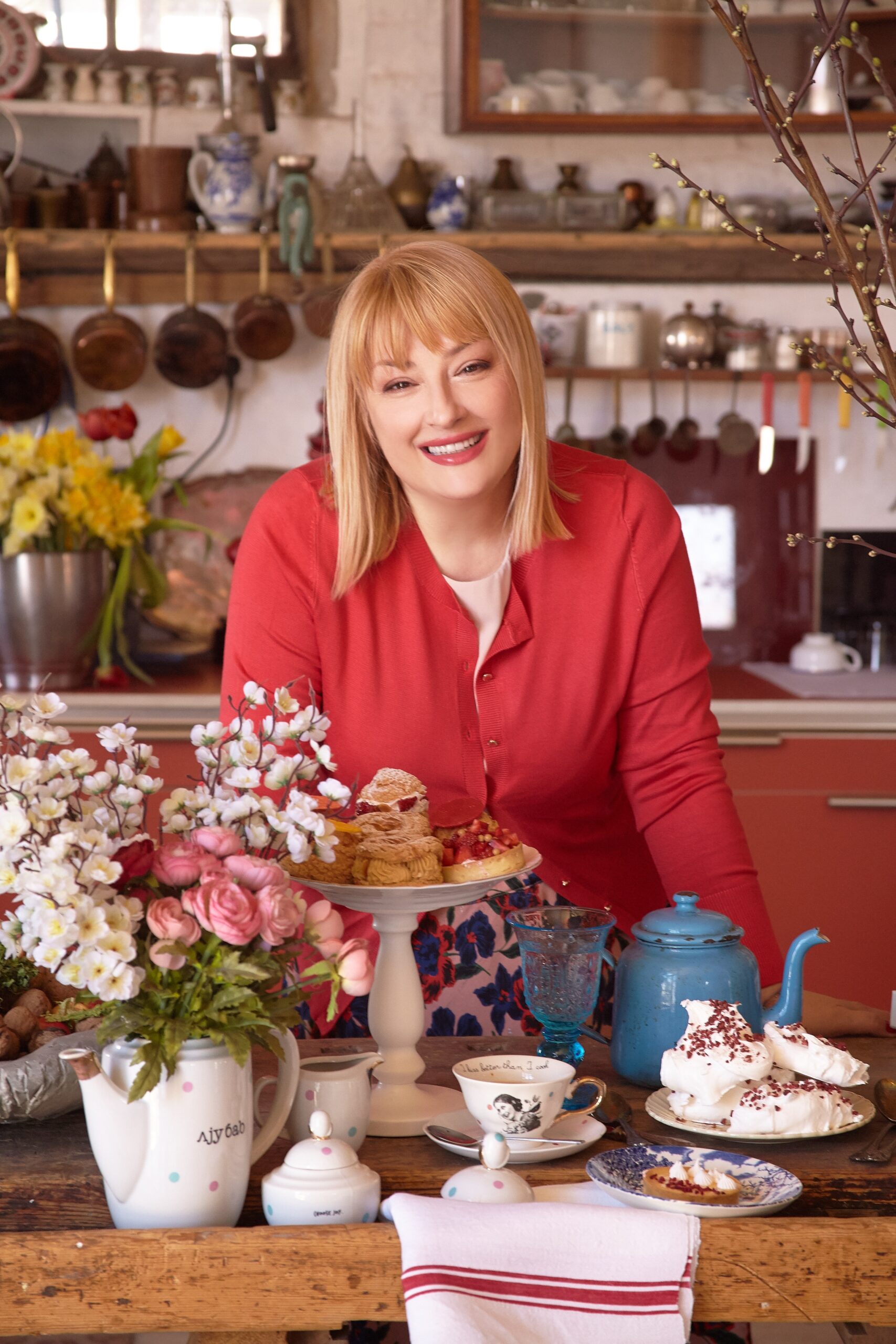 She studied molecular biology. That seemed somehow normal to her because, in elementary school, she was the science champion of Yugoslavia. She graduated and got her diploma, which she still keeps on her computer. In New York, she worked in advertising and web marketing, combining creative ideas and commerce. In the meantime, she wandered around the Greek islands, posing as a Brazilian, to avoid questions about the war. When she settled in the most important city in the world, she organized a donor dinner and brought Kofi Annan and De Niro to it. She still believes that one of the brightest moments in her life was when she uttered into the walkie-talkie, "Bring De Niro on stage!" She realized early on that beauty is not sought but created. And she started to miss a lot of things from Belgrade. She was the director of Belgrade Design Week and the creative director of the first Belgrade concept store, "Supermarket," conceived as a lifestyle polygon of art and top design. She also contributed to the famous Mikser Festival. And then, she closed the circle and opened a shop that sells her grandmother's cakes called "Gospodja Mirkov," where childhood tastes are renewed and sweet life kneaded. She currently lives in the village of Krčedin, grows Damask roses, holds online French pastry courses, and is preparing to start a French bistro cooking school. The newsletter, containing all her new activities, is called "The Šušu" and is intended for all hedonists who are ready to settle down under Nina's hundred-year-old pear tree.