Business Garden, the first high-tech, class A office building in the very heart of Belgrade, will offer its tenants a number of benefits alike the most contemporary business complexes around the globe, alongside its prestigious location and good connections to all relevant institutions, courts, main roads and New Belgrade central business zone. Yet another successful venture by the Israeli companies AFI Europe and Shikun & Binui Group, constructed to the highest world standards, will provide a pleasant and comfortable working environment, high flexibility and functionality of office space that can be adapted to the business activities and needs of companies, and an underground employee parking with 220 parking spaces.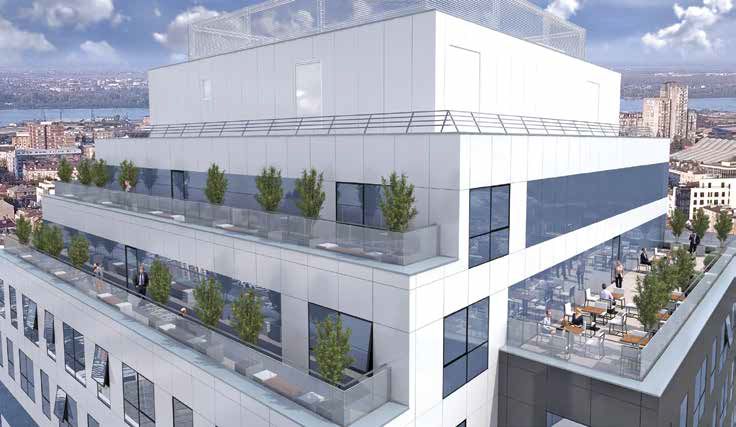 Business Garden has reached its final phase of construction and numerous companies are already getting ready to move their businesses to this new location.
At the corner of Starine Novaka and Kneza Danila streets, an ideal location for all companies wishing to be right in the middle of all city happenings, Business Garden with its surface area of 16,000 sq m embodies the perfect working environment, boosting productivity, interaction and motivation of employees and allowing for the easy implementation of contemporary design and office space trends. Future tenants will have the flexibility and possibility to adapt the workplace to the needs of their employees. In addition, this new office building will be one of the few LEED certified buildings in Serbia vouching for its energy efficiency. Business Garden is a part of the highly sought-after condominium Central Garden, enabling the employees to access a number of services and retail facilities at arm's length.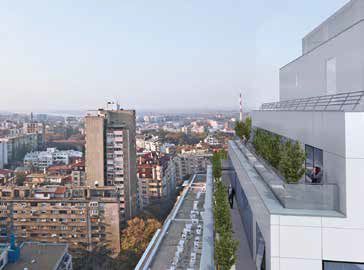 In cooperation with the nearby kindergarten, the employees will be able to make use of the children's pick-up service and the kindergarten's working hours tailored to their personal schedules.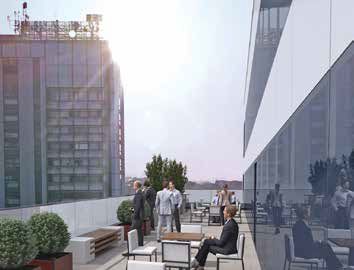 The exclusive leasing representative for this modern office building in downtown Belgrade is the leading real estate consultancy in Serbia – CBS International, part of the Cushman & Wakefield Group.