Instead of its spring term, the 17th Belgrade Dance Festival will be held in September and November 2020. under the slogan sensations (re-constructed)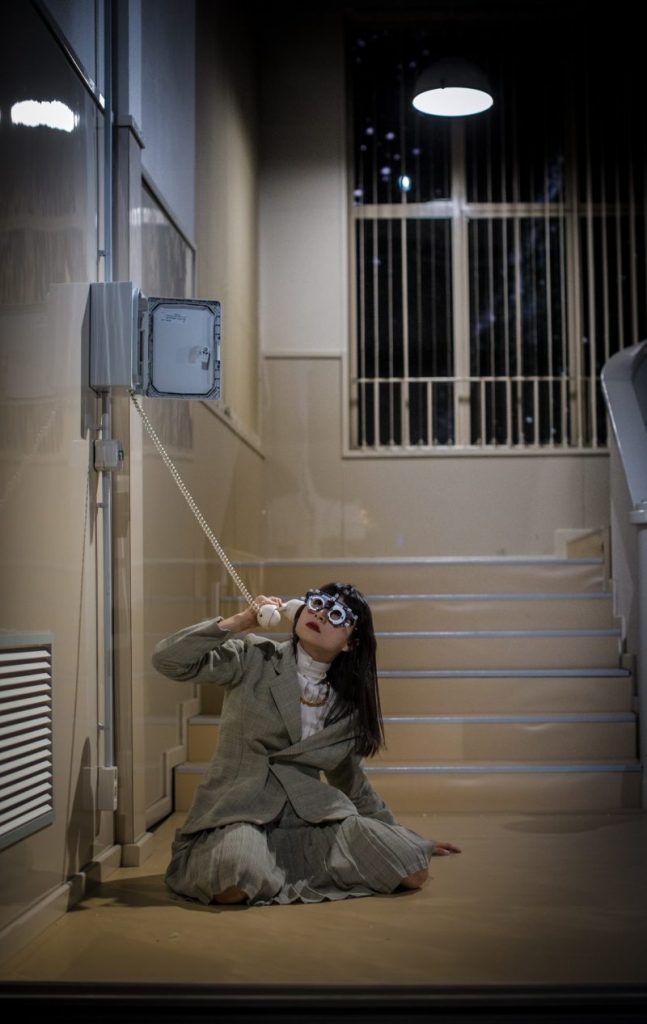 In accordance with the international measures prescribed in order to prevent the spread of the COVID 19 virus, measures to ban public gatherings, and a state of emergency declared in the territory of the Republic of Serbia, Belgrade Dance Festival had to postpone all planned performances only a few days before the beginning of its main program. The re-constructed version of the festival's program managed to keep its biggest sensations, and the festival will have an important task of renewing good energy, positive thoughts and bringing smiles to our faces. The new calendar is different, and it was made through the touching synergy between the artists and the organizers. Divided into two parts, the festival will last from September 11th to September 30th, and from November 2nd to November 8th, in Belgrade and Novi Sad.
For Diplomacy & Commerce choreographer Marcos Morau (La Veronal from Barcelona will perform on September 11th at the Opera Madlenianum), choreographer Herve Koubi (Herbe Koubi Company from Cannes will perform on September 15th at the Opera Madlenianum) and actor and dancer Alfonso Baron (Un Poyo Rojo from Buenos Aires will perform on September 19th at the Belgrade Drama Theater and September 20th at the Serbian National Theater in Novi Sad) talk about their arrival at the Belgrade Dance Festival, but also about the situation in the creative industry and art world.
Choreographer Marcos Morau – La Veronal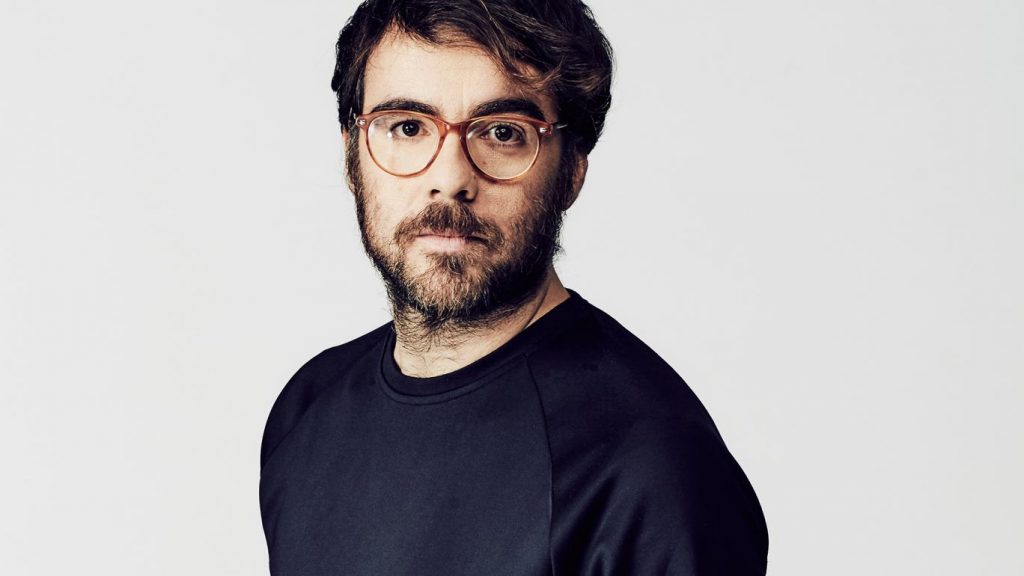 After a few years, but also a terrible pandemic outcome in Spain, Your Company is coming back to Belgrade. Tell us something about this new production.
"Pasionaria" is an allegory of the present that we live in. It seems like a strange, distant place, one that belongs to the future, but it actually represents this here and now.  It is about the distance between people, about the fear of an uncertain future, about the lack of emotions and a state of excessive self-protection that isolates us. It is a sad and multi-layered piece that brings the aesthetic of attractive movie stories!
Do you think that our world is a place of helpless people?
Yes, I think that we are becoming more and more vulnerable, and we have to find new energy sources, so we can continue living. Relying on others, their love, the fate of the planet, awareness about the future to come, human relationships… everything is in danger. We do not have the possibility to stop that type of "progress" that we probably do not even need.
Recently you performed at the Festival GREC in Barcelona. What is the situation in Spain, we are following the news that all festivals are open, that there were performances under an open sky, but also in the theaters.
One of the tasks of art is to be constantly shared, to offer questions and answers, to provide refuge and to enable re-examination of our decisions. The theater cannot stop! It is needed more today than before the pandemic. The audience, numerous organizers, theater directors and artists are proof of this. We all worked so we can return to the stage, but also to feel safe. We are looking forward to coming to Belgrade. I congratulate the Festival on the organization of our arrival. We are surprised that "Pasionaria" will be the first event in theaters in Serbia after the state of emergency. And in that sense, Belgrade Dance Festival is an accomplishment, exactly as it is described by the critics of the Guardian, La Reppublica or the New York Times! I promise that the Spanish media will soon talk about the Belgrade Dance Festival!
Actor and dancer Alfonso Baron – Un Poyo Rojo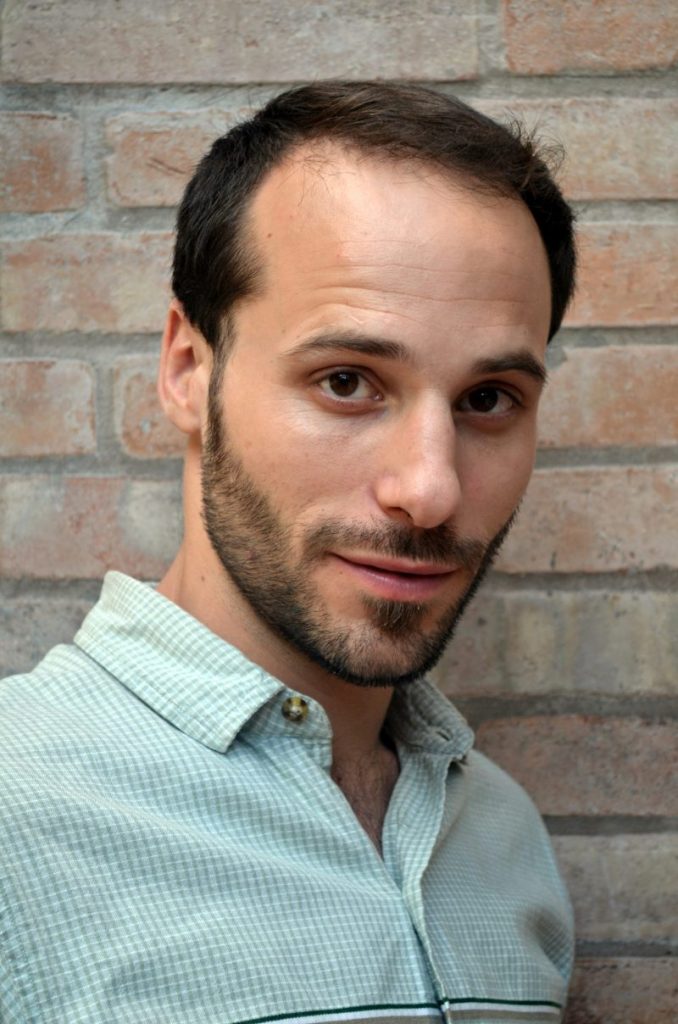 As an artist, what is your experience of the pandemic? How did you get back to work and the shows?
When we have an idea or a proposal we immediately go in the studio, create, construct. Now that was not possible. The pandemic forced us to continue to work, but without sharing the same space. We were in different cities, we discussed through various apps, researched, read and watched videos. The body was more still and the mind was more active. We fought to keep our performances, change the dates, we were constantly in contact with festivals, different stages… In March this year we were in the middle of a tour that included performances in France, Sweden, Norway… We were supposed to continue to Spain and then arrive in Belgrade and Novi Sad. But from Spain we had to return to Paris and that is how our journey ended. A good thing is that we were able to return to our homes and we were not trapped somewhere far away from our homes. We have not been on stage for a long time, something that we missed a lot, given that Un Poyo Rojo is a very active company, that only last year produced close to 250 shows.
They say that performing arts suffered the most damage, what is specific with contemporary dance?
Dance needs a space to be able to keep its essence. To confine or limit dance is impossible. As a result of these times, various channels, dusted videos or suggestions such as live streaming appeared, even festivals that are held in rooms were broadcasted via social networks … All that are not performing arts, because there is no stage, nor true experience.
---

"We need the audience, and it is hard for us to believe in this new normal where in some theaters they put plants on the seats instead of people"

---
Your show at the Venice Dance Biennale was very important for you in the past. What happened after the Biennale? How do you think the festivals will look like in the future?
The Venice Biennale was important as well as other great festivals we have attended such as the festivals in Avignon, Edinburgh, Adelaide, Montreal, and also the Dance Festival in Buenos Aires. We are looking forward to the show at the Belgrade Dance Festival, that we will soon add to this important list. However, besides festivals, performances in small cities or towns are equally important, because the stage deserves the same respect and professionalism whatever the occasion. The company Un Poyo Rojo was created 11 years ago, and we have performed on several continents and many countries. In fact, for 11 years, in order to reach the audience, we have not stopped creating and traveling. We do not know how the festivals are going to look like in the future, but we hope that they do not change too much.
Choreographer – Herve Koubi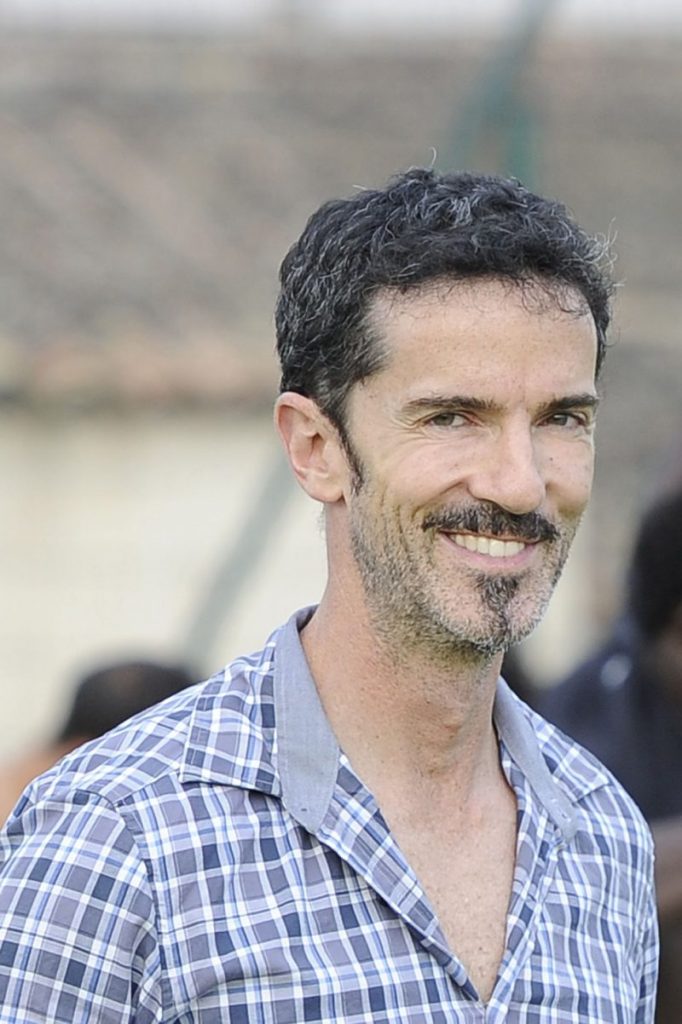 Can you imagine life without a handshake, a hug, a kiss, or without closeness with the audience?
No, no and no. The stage is our space, and there is no screen that can replace it. The older I get, the more I realize that my pharmacy degree helped me to be pragmatic, and to believe in the creative processes that have a serious and tangible result.
In what way did you connect those two fields that are seemingly unrelated?
They are most likely connected by the way that we construct the questions that we should ask. My choreographies are primarily created out of desire, which is far from science. However, at some point, the choreography has to be set in the right way. I look at my work on choreography as an equation setting.
How would you describe the current state in art?
I think that this question is very important. However, the answer that would come only from the perspective of an artist would be pretentious. I will try to answer, from a point of view of a pharmacist. Art holds up well and is ill at the same time. It holds up well because it suits the image of the world that we live in and because it is in the right place. It is ill because of the powerful mainstream and the threat to freedom of thought. I am French and I think there are some topics that deserve bigger support from the public institutions in comparison to some others. I understand that promotion of a common dance, Mediterranean culture, now when we come from all over the world and from different cultures, is not very interesting for the ones who decide about this support. Also, the latter often choose one way of thinking and lack a sense for other voices.
---

"My job is to make that dance acceptable, and to make the language of choreography layered, intriguing, intelligent"

---
Sometimes I think that is not so fashionable in France when it comes to financial support, but I am glad that I have a large audience.
How do you see the measures that have been taken in France during the health crisis? In what way are they good and in what way are they not?
Today, a lot of things are still unclear. If I wanted to criticize, I would say that the first measures have been implemented too late. I am an optimist because I want to be one. Otherwise, we would all lose our minds. I hope that we will be able to return to dancing soon… I do not understand why we can use air transportation with disinfection and wearing a mask all around the world, without it being possible to open the doors of theaters that have 200, 500 or a thousand seats, using the same principle. It is absurd. Only in theaters, some distance between people is being kept, and rules are respected.  In the buses or trains, you can already sit without keeping distance between people.
How do you see art after Covid19?
I am afraid that I may be wrong, but I see it even stronger. There, very sincerely. In any case, I think about it that way. Barbarian nights are finally coming to Belgrade. I am thankful to Aja Jung for that!