Queen Elizabeth's Platinum Jubilee and her official birthday were celebrated at a reception at the British Embassy's residence in Belgrade.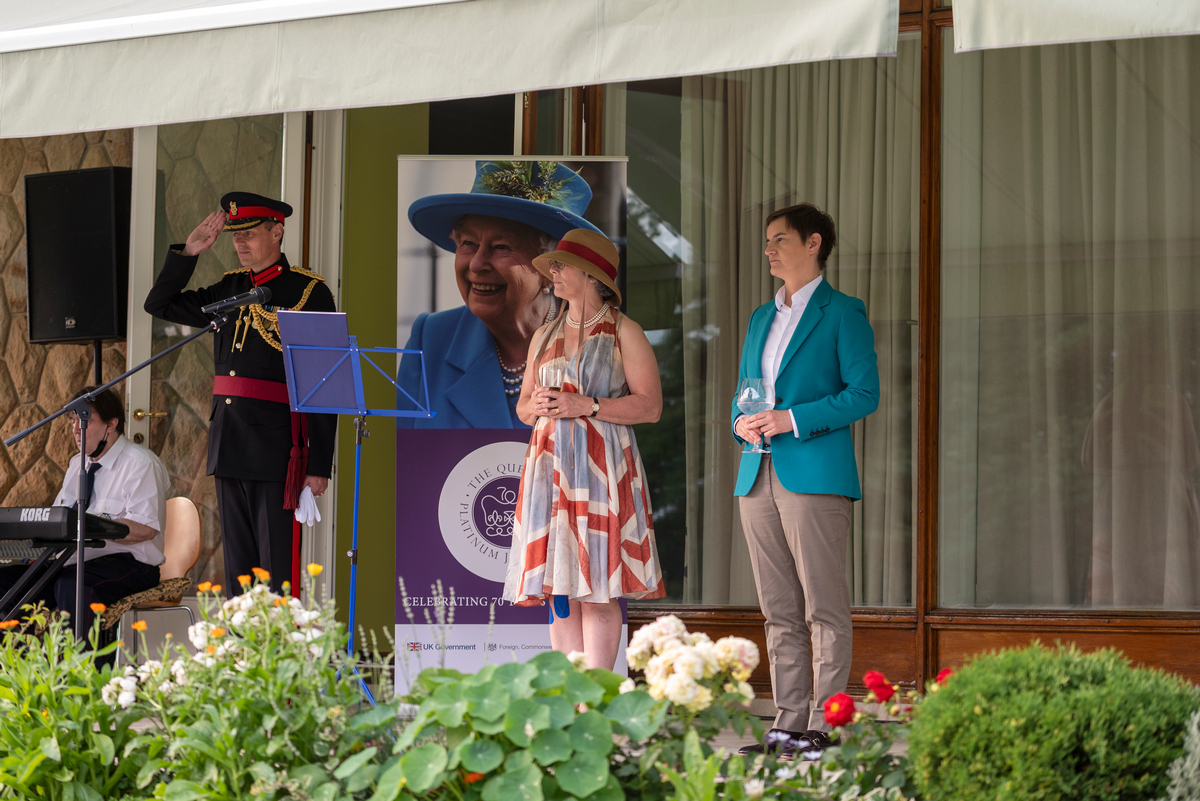 The reception was hosted by the Ambassador of the United Kingdom to Serbia, H.E. Sian MacLeod, and her husband, Richard Robinson, and was attended by almost 400 guests from the political, business, public and cultural life of Serbia.
In addition to the Queen's Platinum Jubilee, the 50th anniversary of the Queen's official visit to Belgrade (and the then Socialist Federal Republic of Yugoslavia) was also marked. Queen Elizabeth II is one of just six British monarchs who celebrated the so-called gold jubilee (50 years on the throne), and this year, she became the first British monarch to celebrate the platinum jubilee, i.e., 70 years of service to citizens of the United Kingdom, overseas territories and the Commonwealth. Queen Elizabeth II is the longest-serving British monarch and the second longest-serving ruler in history.