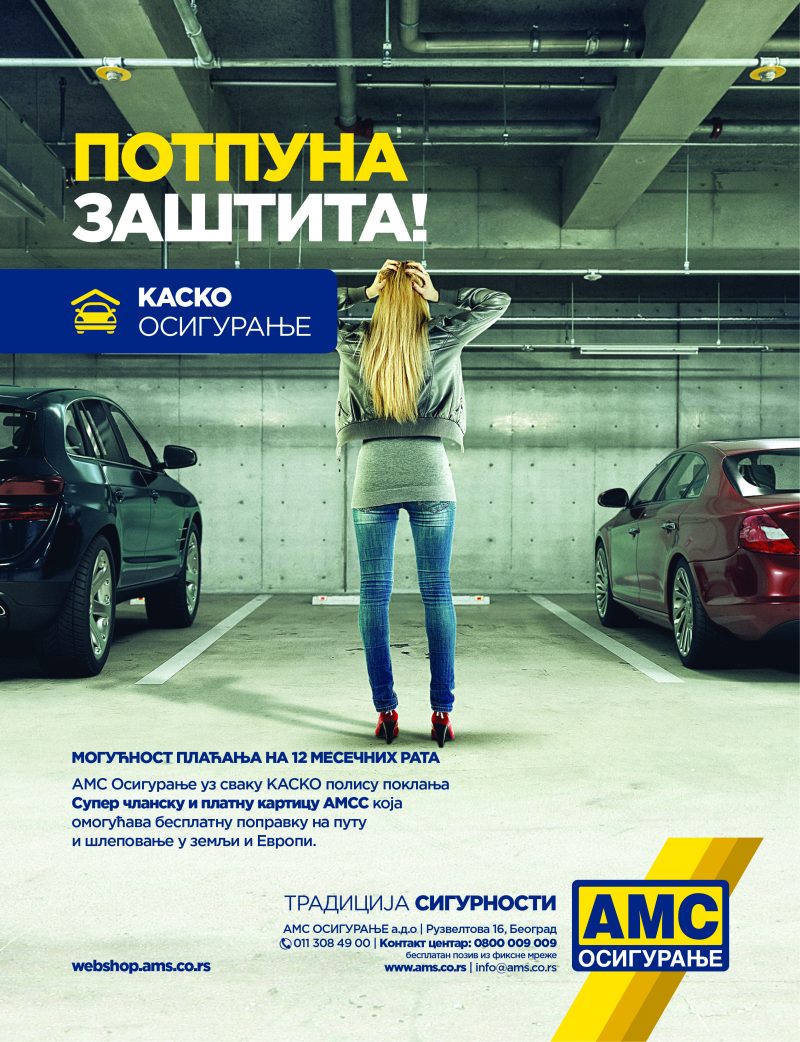 AMS Osiguranje has created the best price offer for the easiest and best protection of your vehicle. Purchase AMS Osiguranje's casco insurance policy and protect your vehicle in an event of a traffic accident, theft, flood, fire, parts of buildings or tree fall, and other risks, under the terms of your insurance policy
Whether you take out a full, supplementary or partial casco insurance policy, the damages are paid out in the shortest possible period regardless of whether the damage was caused due to your fault or someone else's.
Since AMS Osiguranje always puts its clients first, you can now pay your insurance premium in 12 monthly instalments, which alleviates your budget, while, if you pay the premium all at once, you are eligible for an additional discount.
We would like to remind all drivers that, with every purchased AMS Osiguranje's casco insurance policy, you will also receive a free AMSS Super membership and payment card, which will ensure free services and savings on the roads of Serbia and Europe for one year.
If you do not want to bear the costs of any material damage to your car by yourself, come to AMS Osiguranje. Our clients always come first and that is why we have the best prices and conditions on the market, and thanks to our many years of experience, we can boast fast and efficient payment of damages.
You can find us at 16, Ruzveltova Street in Belgrade or to one of 250 of our branches across Serbia where our friendly and knowledgeable staff will help you to purchase a casco insurance policy.
For more information, call 0800-009-009 or visit our website www.ams.co.rs.