This year's Adria Summit, held in Umag and Portorož, officially opened on May 4th.
At the opening ceremony, Boris Vujičić, one of the organizers, asked attendees to stand up and pay tribute to those who lost their lives in Belgrade with a minute of silence.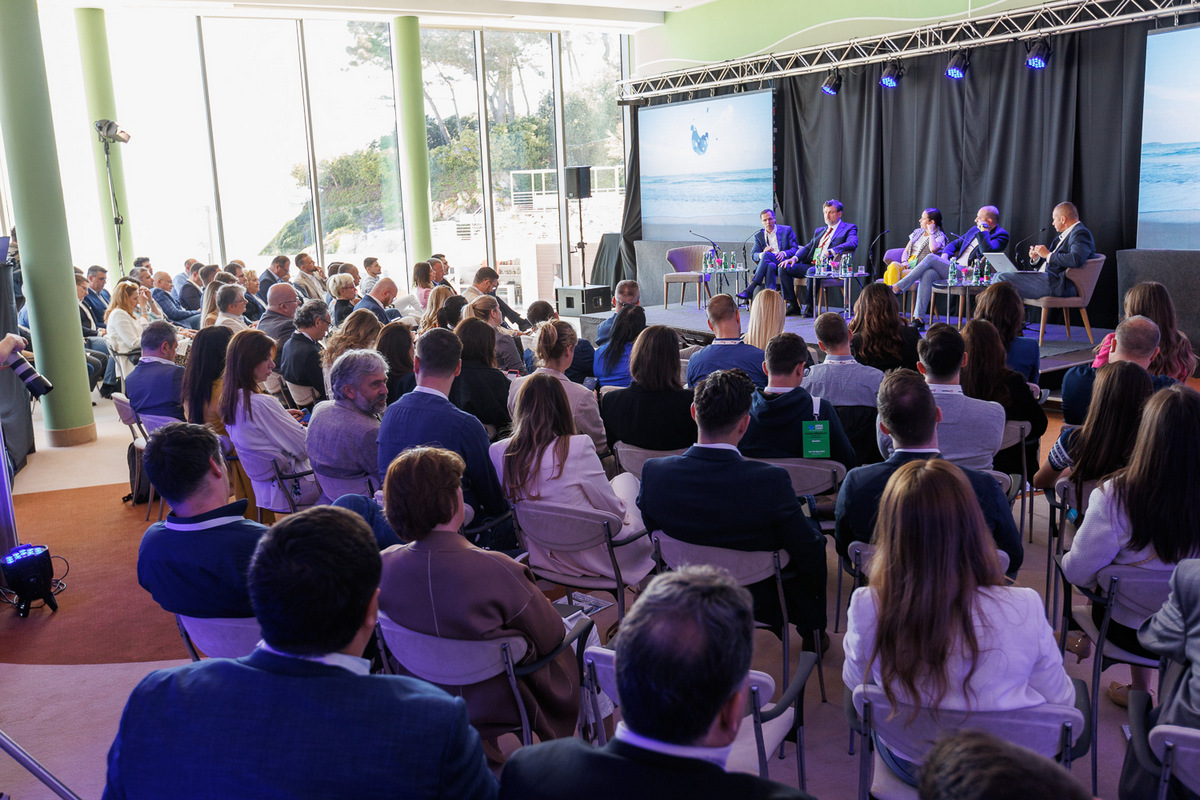 "Before we begin, I would like us to take a moment to reflect on the tragic events that took place in Belgrade. In honor of the victims, I would like to start the conference with a minute of silence," Vujičić said at the very beginning. "We, as business leaders, are creating a new reality for new generations, for children who are on the other side of the screen. Therefore, in a way, we are participating in creating their future. Let's keep that in mind and promote the right values," he emphasized.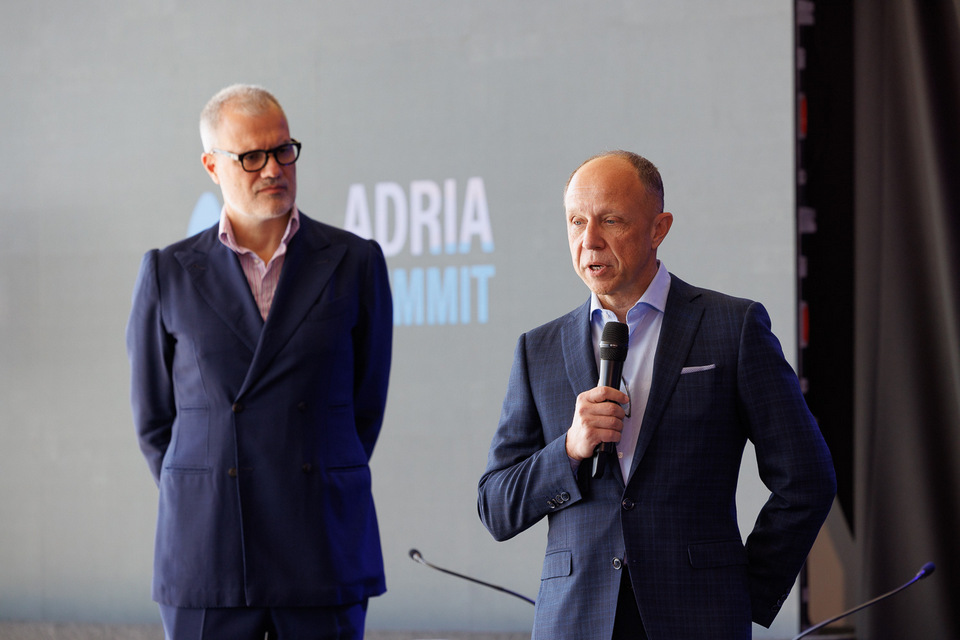 "Just 30 years ago, the economies we talk about today did not exist. Now, the internet business, digital business, is worth $6.5 trillion. Economies that were not present in our lives before are happening now. Exchange of intangible goods makes up 70% of transactions that happen on the internet today. And those are the topics we will discuss here. Adria Summit is a platform that connects regional leaders who will share their advice, experiences, and opinions here about the future and what we as leaders can create for a better and safer future for new generations and our children," said Dejan Tešić at the opening.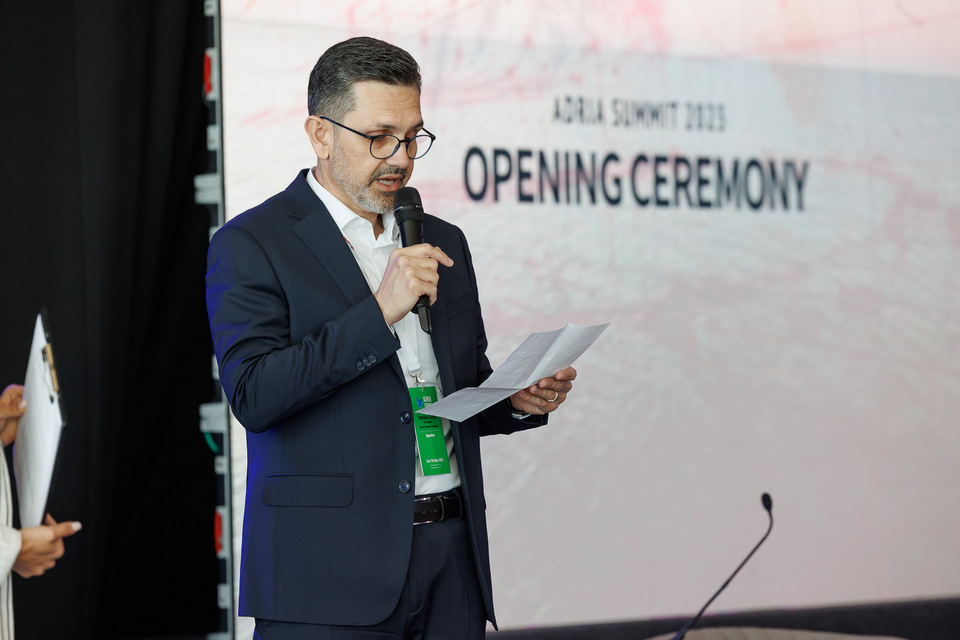 More than 400 participants from 10 countries gathered in one place. In Istria, at the Kempinski Hotel, they will discuss the future of digital commerce for two days. In addition to the organizers, Boris Vujičić, Dejan Tešić, and Zoran Torbica, Tomislav Radoš, the vice president of the Croatian Chamber of Commerce, and Milovan Popović, director of the Umag Tourist Board, also addressed the attendees at the opening ceremony.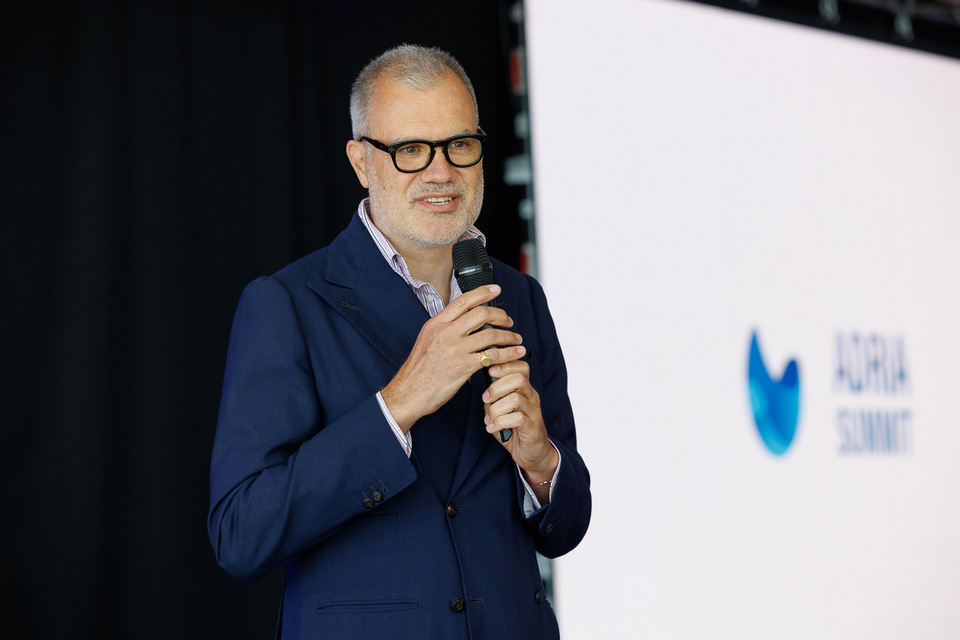 "The Croatian Chamber of Commerce has a clear role – to guide Croatian companies through change, which means that we need to start with changing ourselves first. One of the most important aspects of digital transformation is changing organizational culture. I'm talking about a culture that includes constant questioning of the status quo experimentation. Even accepting failure as a necessary part of the process of learning, growth, and development," Tomislav Radoš said at the opening.
Milan Popović welcomed participants to Istria and turned to hedonism: "I'm glad to see so many of you here. I hope you'll enjoy Istria, its wines, the best olive oils, and fish in these few days."
The Adria Summit raises numerous questions through eight panel discussions, ranging from the impact of artificial intelligence on our lives, to whether cryptocurrencies have overcome their childhood illnesses, and all the way to fintech. It takes place in the Istrian town of Savudrija until May 7th. Prominent experts from the region and beyond are discussing the future of the Internet and e-commerce, covering all key topics of the digital ecosystem.