The German Tourism Organization (GNTB) will promote Germany as a country of music from November 6th to 24th with live interactive street events in Prague, Budapest, Belgrade and Vienna.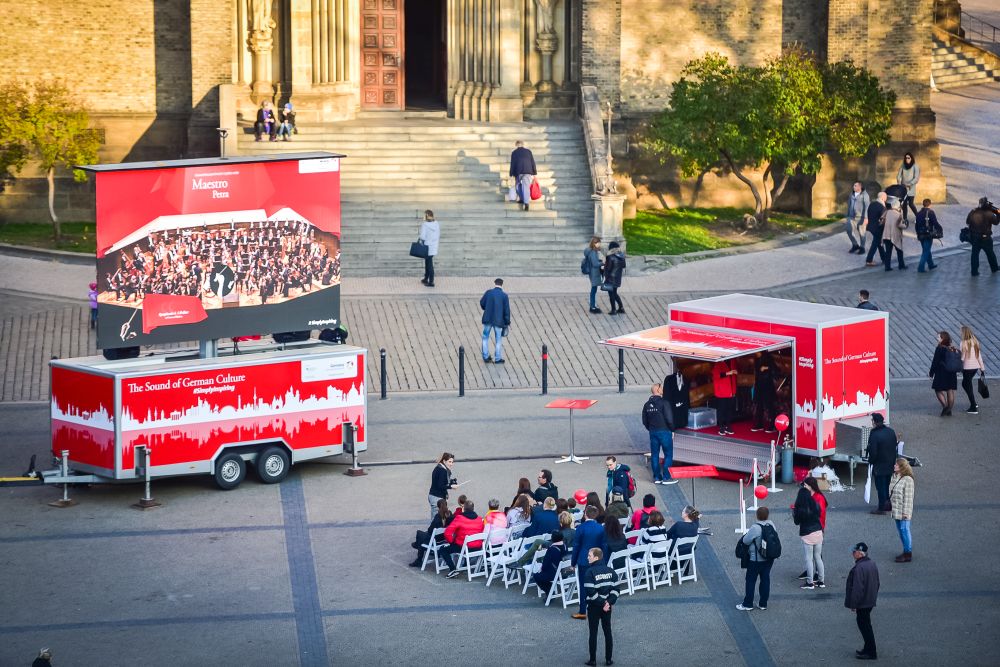 These music events will attract the attention of the people who pass by and events will help "convey" and illustrate the culture of Germany. The event in Belgrade will take place on Friday and Saturday, November 16th and 17th, from 17.00 to 21.00 in Knez Mihailova Street 9.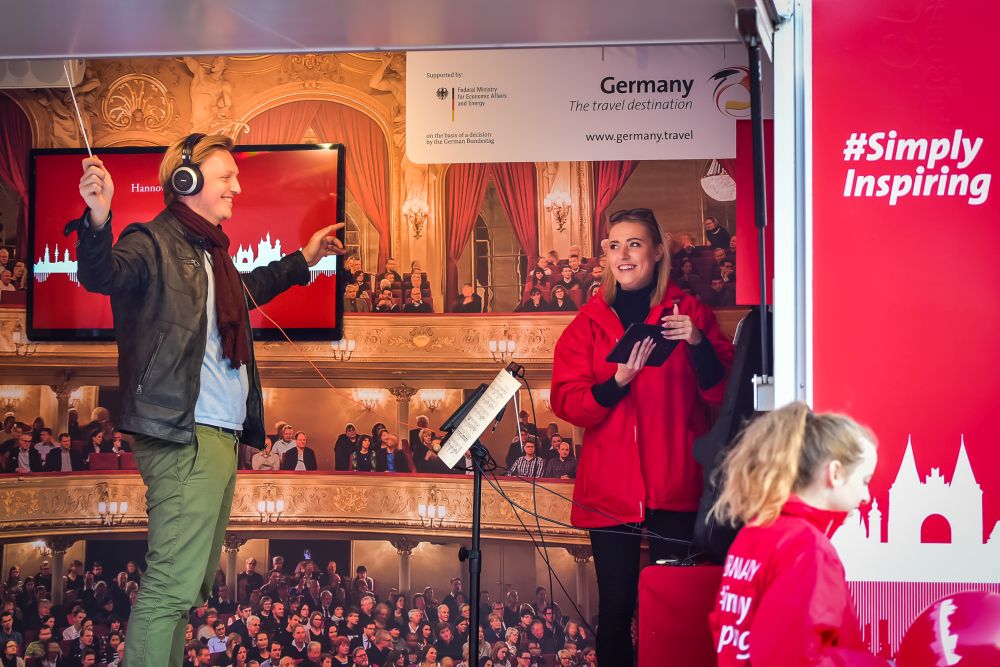 A special attraction will be the unique opportunity which will be provided to the visitors – namely everyday people who pass by will be able to conduct the famous Leipzig Gewandhaus Symphony Orchestra. A tri minute video will be played on the large LED screen and in this video the orchestra will perform the parts of the First Symphony in D major by Gustav Mahler who composed this peace in Leipzig. "The Conductor" will move on the interactive surface of the conductor podium. The virtual orchestra will react to the movements of "the conductor" with the help of the flexible dialogue media and the orchestra will accelerate or slow down the music performance in accordance with those movements. "The Conductor" will later, through a personalized website receive, a video of their great live conducting performance.