If you are not prepared to bear the costs of material damage to your vehicle alone, now is a good time to contact AMS Osiguranje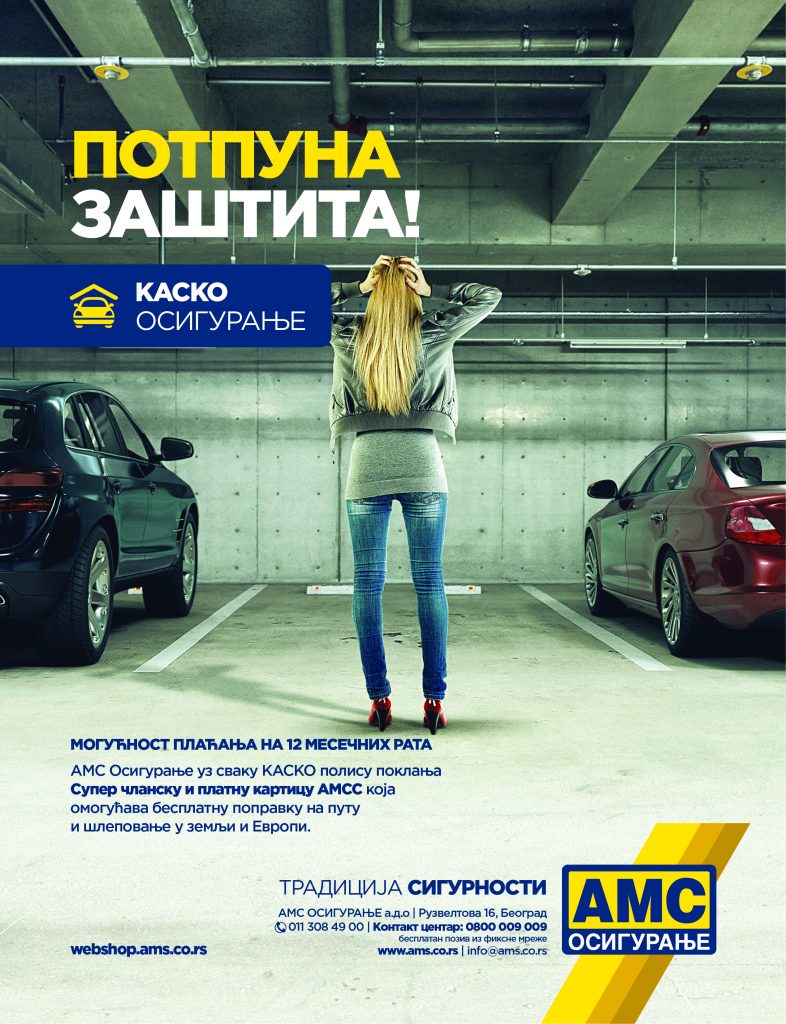 Purchase AMS Osiguranje's casco insurance policy and protect your vehicle in case of traffic accidents, flooding, fire, falling pieces of a building and trees damaging your vehicle, theft or other unpredictable situations in accordance with your insurance policy terms.
AMS Osiguranje always has its clients in mind so now you can pay your insurance premium in 12 monthly instalments, while, if you pay it all at once, you are eligible for an additional discount.
Whether you take out a full, supplementary or partial casco insurance policy, the compensation is paid our regardless of who caused the damage – you or someone else.
We would like to remind the drivers that with every purchased casco insurance policy from AMS Osiguranje, you will receive a free AMSS Super membership and payment card, which provides the card holder with free services and savings on the roads of Serbia and Europe for one year.
Our client always comes first which is why we have the best prices and conditions on the market and thanks to our abundant experience, we can boast quick and efficient payment of damages.
Don't wait another day. Come to 16, Ruzveltova Street in Belgrade or to one of over 250 of our branches throughout Serbia where our you can consult with our friendly and professional staff twill help you purchase a casco insurance policy.
For more information please call 0800-009-009 or go to www.ams.co.rs .