Belgrade Night Market is a unique festival of food and drink which was first held during the summer months at the markets Skadarlija (Bajloni) and Kalenic, in the evening, under the slogan NEW FACE MARKET in order to be a modern and interesting way the producers of food and beverages from all over Serbia and markets become recognizable tourist offer of the capital.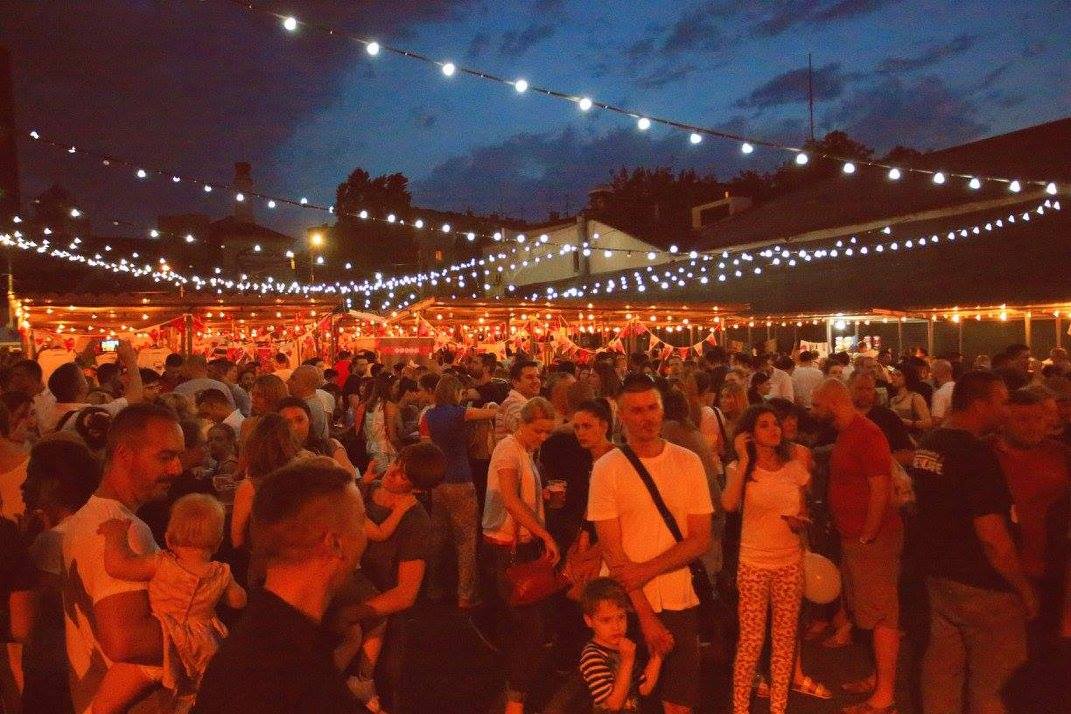 Third Belgrade Night Market will be held on favorite drink inhabitants of New Belgrade in Block 44 (Jurija Gagarina bb.) On 30.09. 18 to 24 h, under the name "CLASSIC IN BLOCK". Admission is free.
Belgrade Night Market offers visitors the opportunity to enjoy good food, shopping, entertainment and music, transforming the usual evening out in a completely new experience. Market stalls are transformed into delicious workshops, bars and restaurants, creating the biggest Belgrade restaurant under the open sky.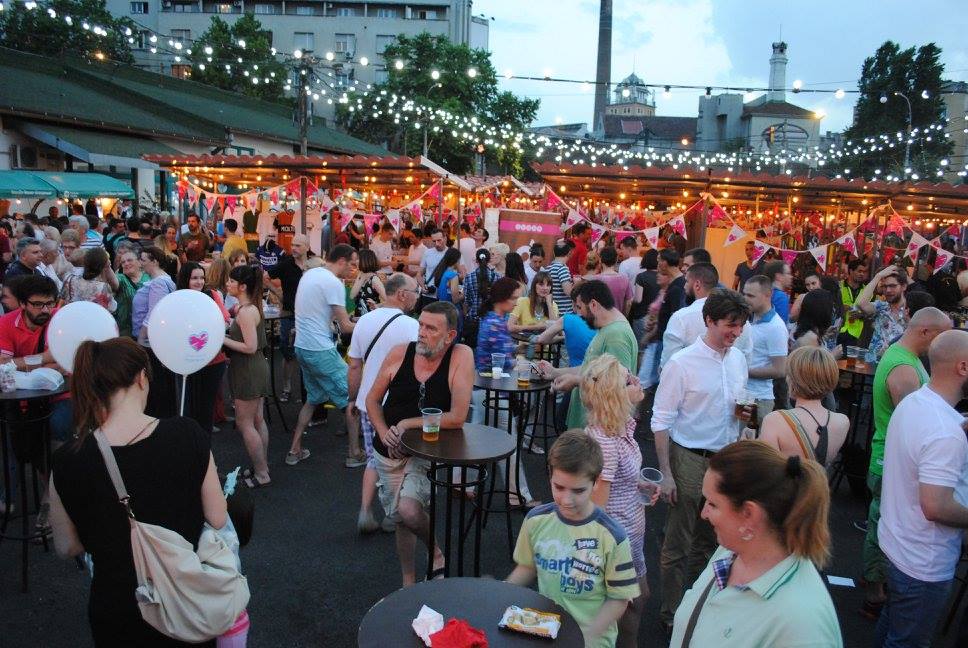 Exhibitors at the scene preparing their specialties, and the price of food and drinks are at promotional prices so that all visitors can try as many products. So far, two events held through the gates of central-city markets passed around 40,000 people among whom there were both younger and older population, parents with small children, as well as a large number of journalists and tourists, a program complemented the performances of famous bands and DJ's. This market will be marked by a specially prepared music line-up composed of well-known pieces of classical music, will perform String Quartet "Pandora" in cooperation with Arsenije Savic, who is a DJ.
So far, over 100 exhibitors are divided into groups:
•designers and art workshops
•organic foods
•traditional deli
•wine and brandy
•healthy food
•burgers and craft beers
•champions markets (the best agricultural producers optionally City markets)
•artisans.

Belgrade Night Market organized by Rakia Bar and the JKP "City Market" with the support of the City of Belgrade and the Tourist Organization of Belgrade.

Information:http://www. beogradski-nocni-market.com/
Location market: http://bit.ly/2dl7mgB
FACEBOOK: https://www.facebook.com/ beogradskinocnimarket/?fref=ts