Top Employers Institute certified UniCredit Bank Serbia and UniCredit Group as leading employers in Serbia and Europe for providing excellent employee conditions, confirming in this way the status as great place to work. In addition to Serbia, seven other countries where UniCredit is present are certified.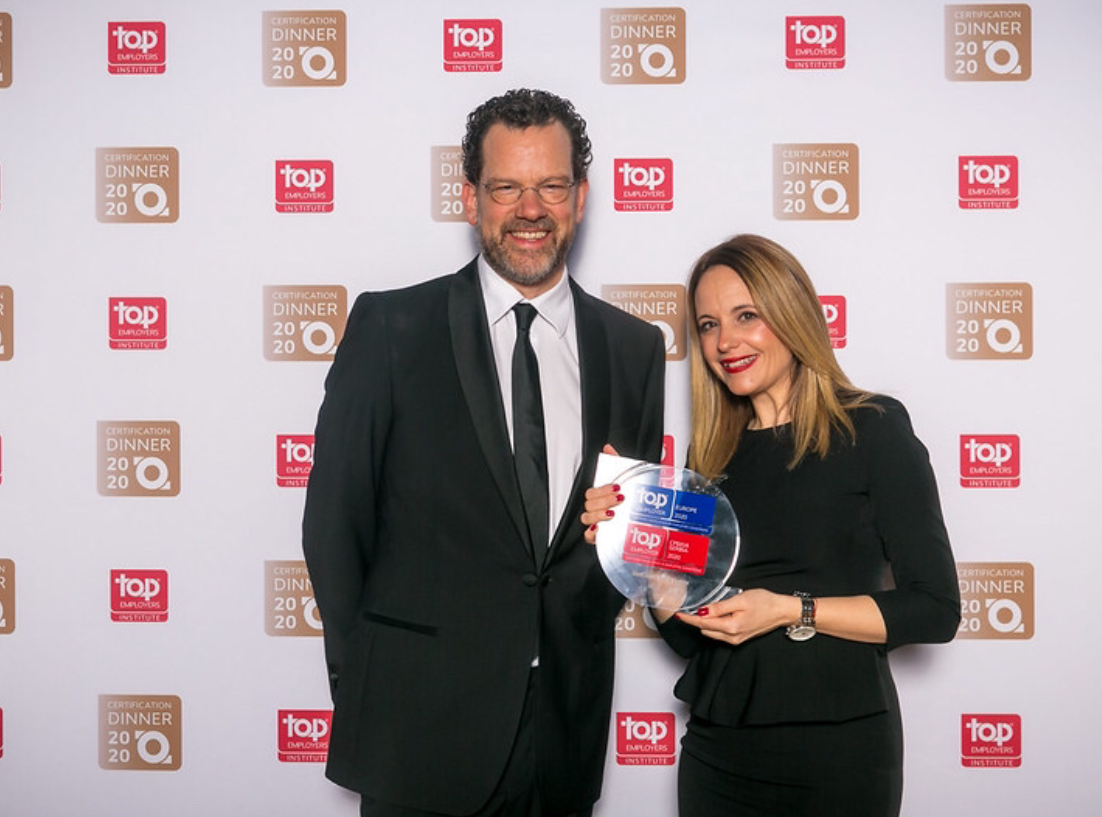 The annual, international research undertaken by the Top Employers Institute recognises the leading employers around the world: those that provide excellent employee conditions, nurture and develop talent throughout all levels of the organisation and strive to continuously optimise employment practices.
Ivana Ivić, Head of HR Department in UniCredit Bank Serbia, upon reciving the certificate stated:  "We are extremely proud to be recognized as one of the best employers in Serbia and Europe. I deeply believe that the requirement to become a top employer is to have top employees because employees make UniCredit the best place to work. This certificate once again shows that we are best practice example when it comes to employee relations, where development and growth come first. UniCredit Bank is strongly committed to maintaining the work life balance of our employees. In support of this, among other good examples, is the fact that we have a day off for our birthday and the first school day of our children. "
The Top Employers Certification is based on a thorough research process and a set of required standards. All the data was independently audited, verifying UniCredit's outstanding employee conditions and earning the Bank its spot among the select group of certified Top Employers.
The Top Employers Institute assessed UniCredit's employee offering based on the following criteria: Talent Strategy, Workforce Planning, Talent Acquisition, On-Boarding, Learning & Development, Performance Management, Leadership Development, Career & Succession Management, Compensation & Benefits, Culture.