This year, do not miss out on the DDOR BG CAR SHOW Car Show and from the 22nd to the 28th of March you will receive numerous benefits offered by AMS Insurance. Take advantage of the fair discount and at our stand you can complete the Casco Indurance policy at 30% lower price!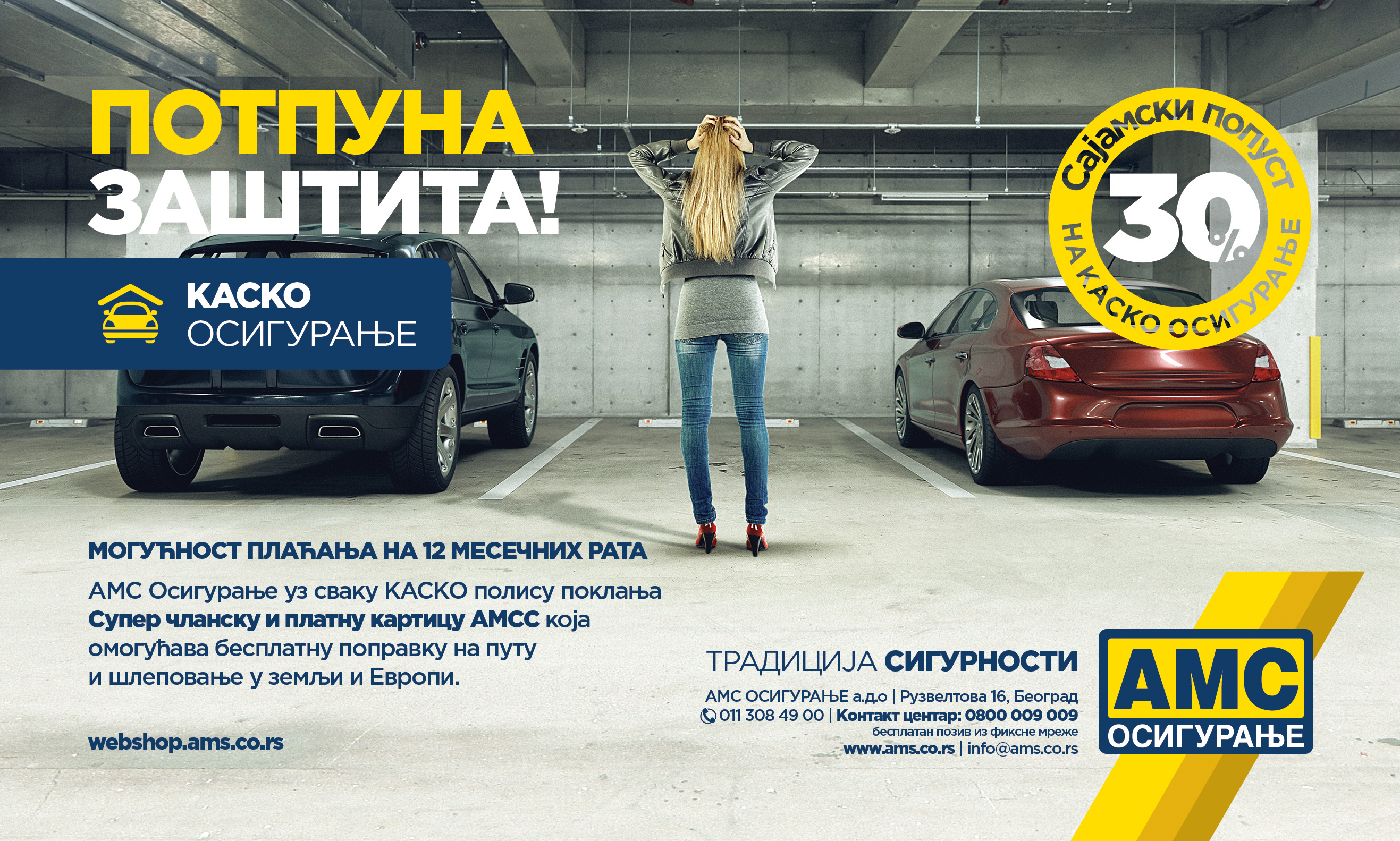 Some things in life are impossible to foresee and that's why it's good to think about time. Choose the safest way to protect your vehicle and avoid the cost of any material damage to your vehicle yourself.
Whether damage arises as a result of someone else's liability or responisibility, AMS Insurance takes the risk of your vehicle in the event of an accident, flood, fire, falling of trees or facades to your car or theft, if agreed, in accordance with the terms and conditions of insurance.
We think of you and your budget and that's why, besides the discount, we have enabled you to pay your premium in 12 months installments.
And that's not all! If you complete the Casco osiguranje policy with us, you will receive an AMSS Super membership card and a payment card for which you receive free services and savings on the roads of Serbia and Europe for a year.
If you want to become a member of AMSS or simply renew membership, during these 7 promotional days, you will be able to make a 30 percent lower price. Thus, AMSS Super membership and payment card will cost you only 1,750 dinars.
Do not miss our action, but come to Hall 1 of the Belgrade Fair and take advantage of the incredible discounts we have prepared for you. For more information, visit www.ams.co.rs or call 0800-009-009.