With more than a thousand business applications in the cloud, we are proud to operate the most complete and innovative set of application cloud services in the world
American multinational software developer Oracle, a cloud technology company that provides organizations around the world with computing infrastructure and software, set foot in Serbia by establishing a local subsidiary in 2002.  It also created the world's first – and only – autonomous database to help organize and secure customers' data. We talked with Country Managing Director for Serbia and Montenegro Vladimir Knežević, about the impact of the pandemic on business and cooperation with the Government of Serbia.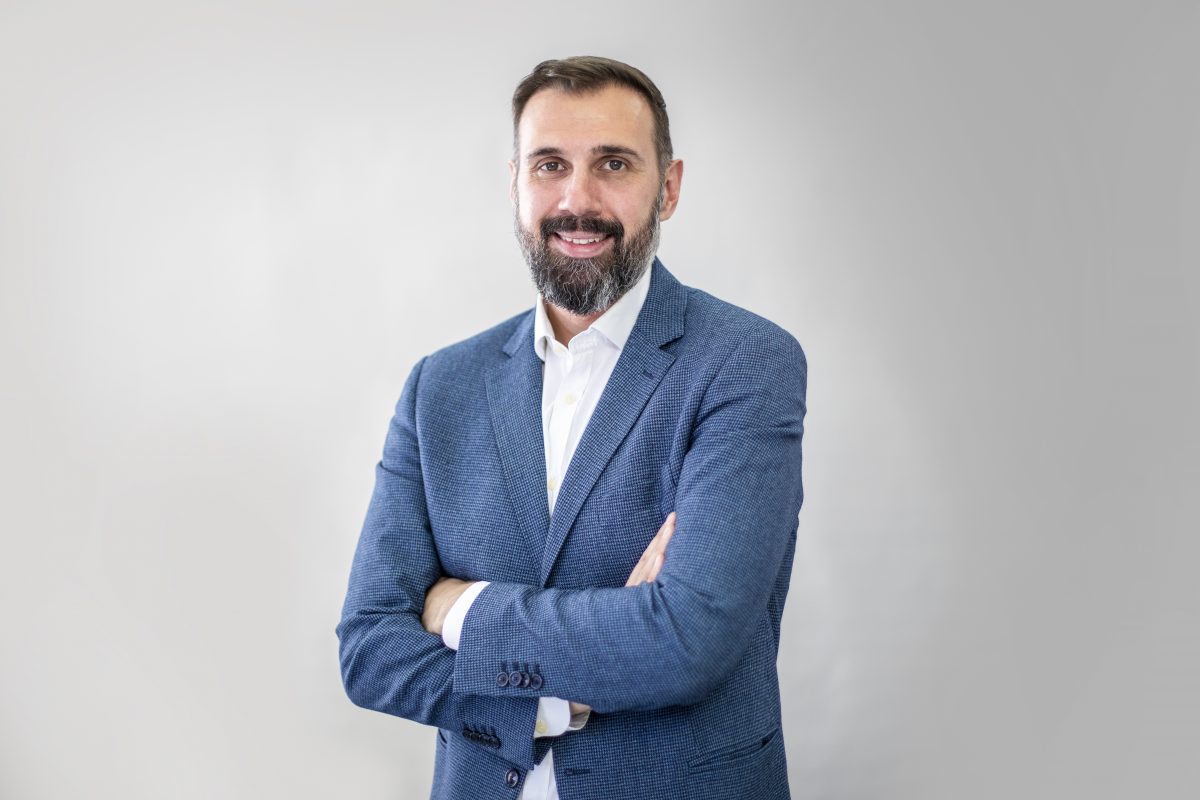 The pandemic has accelerated the digital transformation of many segments and activities in society. Do you view this pandemic as a crisis or an opportunity for you? How did Covid-19 affect Oracle and have you been able to innovate?
Regarding the Covid-19, we believe that the pandemic offers organizations around the world a unique opportunity to upgrade their information systems and innovate by using the latest cloud-based solutions. Oracle's focus is to be very close to its customers to help them accelerate their digital transformation journeys with our modern technologies. Our autonomous database and cloud applications are designed specifically for our customers' success in responding to growing demands, efficiently redesigning operations or developing new business models. With more than a thousand business applications in the cloud, we are proud to operate the most complete and innovative set of application cloud services in the world. This puts us in a unique position to deliver the business innovation and resilience our customers need today.
While there is much debate about the future of work in a post COVID-19 world, let's see what Larry Ellison, executive chairman and Oracle CTO said recently: "We're never going back, I don't mean we're never going back to the office, but we're never going back to the way we used to work – at least not in our industry. Not everyone can work from home. If you're working in a Tesla factory, you can't work from home. So it's not universal. But an awful lot of our jobs are in the service part of the economy, as opposed to the manufacturing part of the economy. There you can work at home".
Covid-19 prompted Oracle to innovate by using newest disrupting technologies as a foundation of a sophisticated Covid-19 Therapeutic Learning System that allows physicians and patients to record the effectiveness of promising Covid-19 drug therapies. The System is the result of a collaboration with the National Institutes of Health, the Food and Drug Administration, the Centers for Disease Control and Prevention, Centers for Medicare & Medicaid Services, and the Department of Health and Human Services.
---
Oracle is helping with recommendations for improving Serbia's digital agenda, thus increasing its level of competitiveness

---
You have been successfully collaborating with the Government of the Republic of Serbia. What exactly does this cooperation entail and how important is it for Serbia?
The new digital economy in Serbia, as an economic activity resulting from billions of online connections between people, businesses, data, devices and processes, has created extraordinary possibilities for individuals, companies and the country to improve its competitiveness strategies owing to new technologies.
Our cooperation with the Government of the Republic of Serbia resulted in a frame agreement where we are ready to help with adjusting and changing government systems by enabling centralization of shared process and empowering their digital assets. We introduced the Oracle Cloud@Customer solution that brings Oracle's portfolio of public cloud infrastructure, fully managed cloud services, and Oracle Fusion SaaS applications into the customer's data center. That solution can help our Government to prepare themselves for the digital transformation journey. With the this Republic of Serbia is improving the digital agenda for Serbia on the road toward its social and economic recovery.
Apart from the public sector, you have also been cooperating with the private sector. In what ways do you contribute to digital transformation in Serbia and how far has Serbia come in that area? Is digital transformation an important prerequisite for Serbia's accession to the EU?
Digital transformation in Serbia is a perpetual process that has been accelerated during recent years. The nature of the change is more gradual and evolving than disruptive but is nevertheless significant – with increasing momentum for both the Public and Private Sector. Adoption of Oracle ICT in Serbia has increased and helped to accelerate its growth by:
Development of many successful IT companies and related products;
Improvement of the administrative environment suitable for IT industry development;
Improvement of human resources potential;
IT-based modernization of business in all business sectors;
Support for modern information technologies adoption for the purpose of modernizing businesses in all sectors;
Improvement of the legal framework and human resources potential;
Promotion of the Serbian information technology industry.
Serbia officially applied for European Union membership on 22 December 2009. Accession negotiations are currently ongoing and digital transformation is an important prerequisite as one of the points here is to have standardized processes and transparent outcomes. Oracle is helping with recommendations for improving Serbia's digital agenda, thus increasing its level of competitiveness.
---
Pandemic offers organizations opportunity to upgrade their information systems by using the latest cloud-based solutions

---
As a company that is constantly working on innovating and improving its services, did you have to adjust your goals to the new circumstances and what are they in the next period?
We adjusted our goals to the new circumstances by enabling our employees to work from home and to stay at home permanently if they wish so. Oracle's experts has also developed a series of guides and practices for HR leaders to understand what segments of their workforce should return to the workplace and by when.
HR workforce management leads will be working with operations to understand who should be in the first phase of returners. These will more than likely mean those employees that cannot work remotely due to access to equipment or their work is at a specific site like construction. In addition, it could also be those that need an increased secure environment for compliance or health and safely (i.e. Security, Defence, Research, etc).
Depending on government and health policy and the ability for working space to accommodate workers, the second segment of returners could include those that are less productive working remotely, those whose working environments does not support home working (e.g. background noise or limited physical space), those whose performance is better optimised working in a team (e.g. IT scrum teams – where collective creative design is sometimes better face to face).
The third segment may or may not return based on organisational and employee preference and policy. PWCs COVID-19 CFO Pulse Survey found that 68% of CFOs believed that the crisis-driven transition to remote working will make their company better in the long run. Many CHRO's we speak to are working with their Facilities Management teams to change hot desking/office areas to team break-out space, envisaging a great number of the workforce will remain working from home post crisis.
A fourth and final segment may exist dependant on the accessibility of a vaccine, and government and health policy: some members of our valued workforce may never return to a shared workspace. Those with underlying health conditions that put them at risk or are within the high-risk age demographic may be unwilling or unable to return until either a vaccine or national immunity exists.