Car:Go offers innovation & efficiency for its growing client network.
Having the biggest amount of online transactions in Serbia, and the first ever company to introduce registration of personalized data and online automatic payment, Car:Go is the leading innovator in the country. Our journalist Mina Vucic has had a chance to interview Vuk Guberinic the CEO and Founder of Car:Go Technologies under the E-Commerce DC theme and get a sneak peeks at the company's future projects and greatest successes.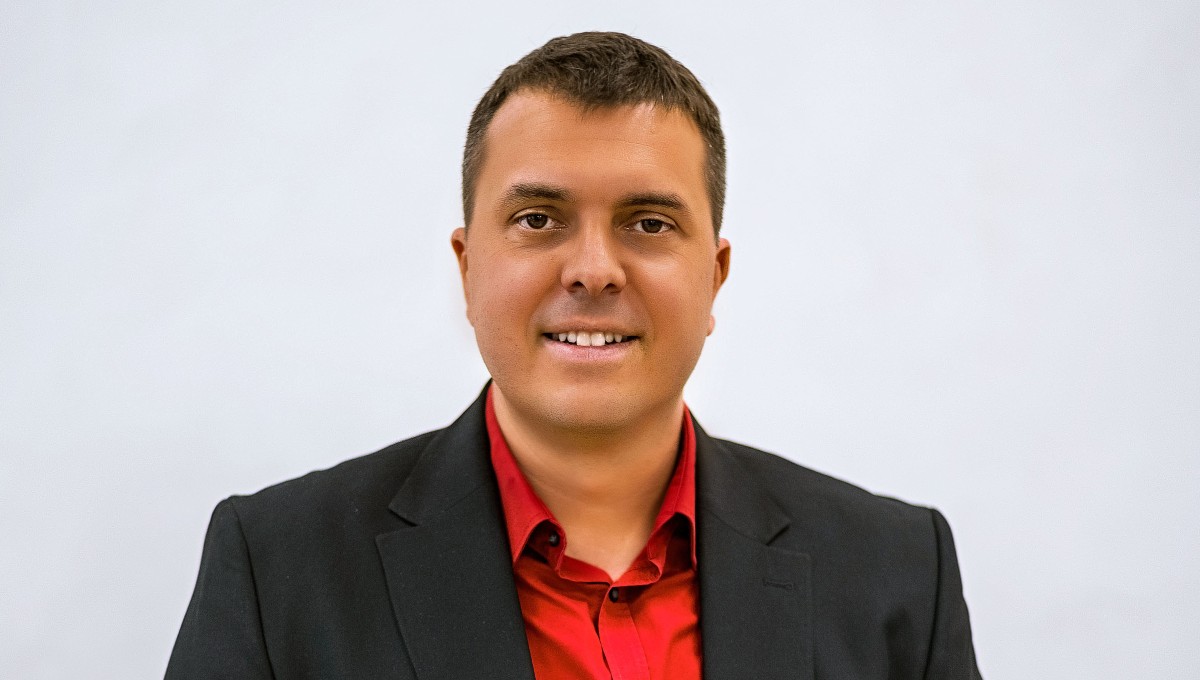 According to the latest data, CarGo has had the biggest online transactions in Serbia, more than any bank, which is an amazing statistic. What does this mean for the future of the company?
We started off slow but then all of a sudden we kicked in the fifth gear, accelerating the number of transactions. From day one we wanted the best customer experience and that is what we made within our application. Users can register their name and enjoy the required details for the transactions without worrying about the pin numbers or swiping the card and so on. We believe we are just at the beginning of our journey and the best innovations are all ahead of us, expanding our service throughout the region.
In your opinion, how did you build trust between the app and your customers?
Six years ago when we started, it was very difficult and challenging because we couldn't reach a lot of people at once, as we didn't have the funds for the marketing. It took a lot of time, devotion, energy and work in order to educate the market and the customer and build that trust not only in the beginning, but also when people use the app in the future. We build bridges little by little, then the word of mouth was also an important factor as well as the taxi strike everyone witnessed. That brought a lot of attention to our service and we used it to the best of our ability.
How would you say the pandemic has influenced your industry, and company? Did you need to adapt or even change certain plans with Covid, and did it push you to create new projects?
The Covid-19 pandemic created a lot of challenges, in most businesses worldwide, so it was definitely difficult for us as our concept and target market is based upon movement and mobility. However, with every problem comes a solution. We looked for ways to stay competitive and to provide differentiation in the market. We introduced full protection within the cars, and did a lot of volunteering work in the toughest times, helping the medical community. In the middle of the pandemic we decided to move ahead and build another feature and service to provide food delivery through Cargo Butler Service. The idea was to have a personal butler for all our customers. A right hand assistant, that can bring anything within the customer's city in less than 2 hours. This is the goal we are going towards.  Here in Belgrade, the place is full of international players, so it was definitely a challenge for us, but nevertheless, we always like a good challenge and we are out there ticking, getting more deliveries, customers and partners who are willing to ride with us.
What are you targets and goals in the next year or two? And which sectors are on your development list?
Within the new app that we are preparing, we will immediately be offering 7 services, so customers will be able to lend money to friends and pay for their services by phone with the help of a QR code or camera, this is something that worked very well in other markets, and we want to make it work here. Another thing which we are planning for our customers is an insurance possibility, and numerous other possibilities one of which is playing video games. This is a sector a lot of people underestimate, however, it has a huge interest and potential. We will be the first company to offer mobile game playing while our customers wait for their food or even while enjoying their ride. We also launched CarGo medical, which is the first real loyalty program in Serbia, we partnered with a company who is signed up with almost 2000 medical institutions throughout Serbia. It is a 20-euro membership card which provides our customers with unlimited discounts in all medical institutions which are available on the app.
Are electric and hybrid vehicles a concept that you will develop further? Is there a goal for an all electric vehicle system in the future? Do you have any other sustainable plans?
You hit the nail with this question. We are actually preparing a huge project with electric cars, although I can't give away too many details, it is something that we have been working on for over a year. We already did a long pilot project with 8 electric cars and the results were more than amazing. Our company is working really hard to obtaining super fast chargers, and a good number of electric cars in different models and sizes. Definitely stay tuned, it is going to be very exiting!