Water polo team with Dejan Savić and players Nikola Jakšić, Strahinja Rašovič, Radomir Drašović and Nemanja Vico together with their students participated in the construction of the Elementary School for Disabled Children, Dragan Kovačević.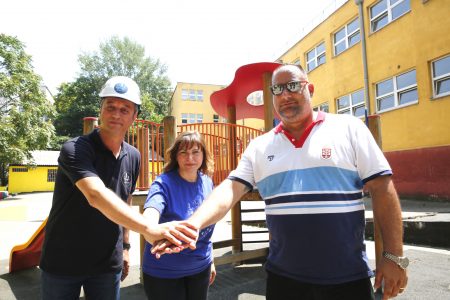 Our water polo team dolphins have replaced their caps with helmets in order to get involved in the action which is just an introduction to the decent reconstruction of the roof of this institution worth 1.3 million dinars. The planned adaptation was provided by the Water Polo Association of Serbia through its partners and sponsors from the construction company Jadran.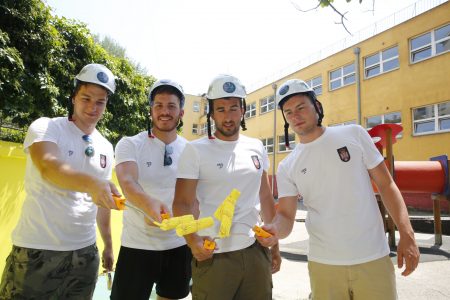 Following the action of decorating the yard and painting the fence of the school Dragan Kovačević, works will be started on the reconstruction of the roof, which should be completed by the end of July at the latest. In this way, students and employees in this institution will have better conditions for education and work from the very beginning of the next school year.