The institution has set a very high standard, recognized by relevant international organizations and committees, such as the European Commission Report, and is guided by a very simple rule "Never leave a citizen alone and helpless".
"Participating, perhaps even playing a key role in creating conditions for an equal and open society where differences are respected, and in which we are truly equal before the law, is one of the most sensitive jobs. This task requires a keen sense of when and how to use a certain mechanism and which one is available to an independent institution for the protection of human rights. The devil, they say, is in the details, and big things consist of smaller ones (as a famous Serbian poet says)", says Brankica Janković, Commissioner for the Protection of Equality at the end of her term, in an interview for Diplomacy & Commerce magazine.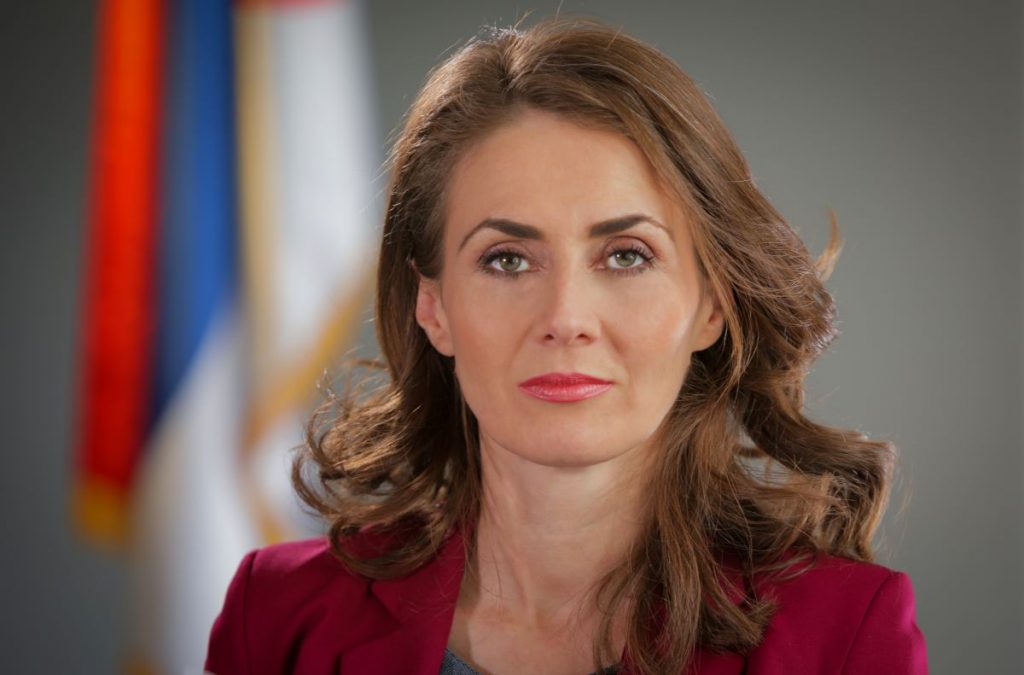 The 10th anniversary of the institution of the Commissioner for the Protection of Equality was recently commemorated. Your term has expired after 5 years in the office. What challenges did you face and what were your biggest dilemmas?
The struggle for equality and justice is nowhere over, even in the countries in which the rule of law, equality and justice originated from, let alone in young democracies like ours, in which we have not yet created all the conditions for understanding and accepting differences, although we have made great strides.
We had to protect the institution from the influence of daily politics, and that was not always easy because equality is a very important political issue and for many public actors provides the opportunity to promote political programmes and ideologies. Furthermore, we had to react in cases of severe and typical discrimination; making sure our public warnings do not lose their meaning through excessive use. On the other hand, we had to do that in a way that it is not interpreted as if we were calculating who and when to protect. We had to react when it came to influential social stakeholders, such as professors, leaders of political parties, sports workers, the church, etc. I had to be ready to be exposed to criticism, misunderstanding, condemnation, and even insults because of that (I was not subjected to so much criticism as I initially expected and that is why I am sure it was worth it).
Many times I found support where I least expected it – in a small community I would often be congratulated on the condemnation of violence against a member of the LGBT community or a member of a national minority. I was joined by almost all important society's stakeholders in condemning a case of sexual harassment of women by "a very powerful local man" (I do not want to mention his name because he does not deserve even a negative campaign which many of powerful people like him enjoy and even encourage). We are full of prejudices and we often think that everything that Belgrade has to offer is the best. No, the best situation is in communities somewhere on the periphery which are free from different notions of "having to do this and that" and the influence of mainstream trends and expected style and behaviour.
---

"We had to protect the institution from the influence of daily politics, and that was not always easy because equality is a very important political issue and for many public actors provides the opportunity to promote political programmes and ideologies"

---
Do you think that Serbian society today is more willing to accept something different? 
Yes, it is. Although there are still society members who prove me wrong, that is, there are more reasons for a different opinion. Because of them, we will continue to fight. We will certainly not stop with creating a better society. Conclusions should not be drawn based on media headlines, especially tabloid headlines, because, according to them, Serbia is "a dangerous place to live in". Anyone who has spent a day here knows that is not the case. I made a small contribution to that willingness.
In terms of the position of women, is Serbia close to creating a society in which the one who breaks the law should be afraid, not the victim?
As far the position of women goes, my take is that we should be faster and better, but we can't be fast in fighting against the centuries-old patriarchy which dominant patterns still play a key role in family and partnership relations. Oftentimes, women are patriarchy's main guardians, because they are taught that this is how they should be and that this is how they should fulfill their role, i.e. being good wives and mothers. And who does not want to be a good man/woman?! Yet today, women have made strides we could not have imagined until recently, and our institution has often played a key role in improving their position by giving general recommendations of measures and individual opinions in cases of discrimination.
Today, women are in the army, police, politics and in many leading positions, which was an almost unimaginable phenomenon until recently. And whatever profession they enter, they quickly become irreplaceable and immeasurably useful. For instance, in 2017, only 7 years after they were allowed to enrol in military schools, the three best students in the cadet class were all women.
As for the second part of your question, thank you for literally quoting what I often say as a basic postulate of justice and the rule of law – we are still far away, and global and internal circumstances do not help us. We have a long fight ahead of us, provided that we have the will and strength for committed work. I believe we do so.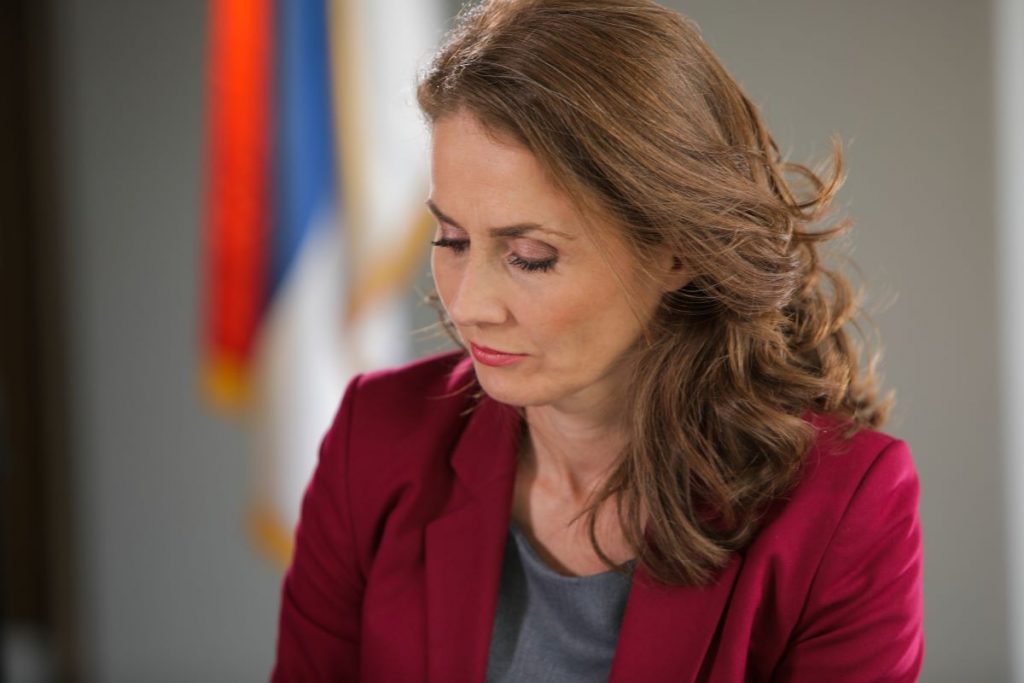 What has changed in our country when it comes to the notion of discrimination?
A couple of years are not enough to accomplish sustainable and visible results not only in terms of respecting the law, but changing the cultural model. I am one of those people who believe in small steps which have to be made every single day. Every successfully resolved case is helpful which is why I chose strategic lawsuits carefully and analytically – we go to court when we want to file a lawsuit against influential stakeholders, such as large companies, politicians and professors.
---

"This is a job that I truly love. I am completely committed to it and invest a lot of effort into it. I enjoy analyzing hundreds of pages of rulings of the European Court of Human Rights and individual cases of discrimination"

---
The elections are over. How tolerant were the participants in the election process, including the media, and how much did they respect the laws and provisions of the Serbian Constitution?
They were pretty tolerant. It seems that the political stakeholders heard and listened to every word from our warning at the beginning of the campaign, in which we reminded about things that were banned during the election campaign. Unfortunately, there were some exceptions in terms of discriminatory speech and performance, sometimes primitive and vulgar, but it seems to me that the citizens did punish such instances with their vote. I found two public appearances especially worrisome – one election slogan which used the speech detrimental to Roma people (the slogan was "Ne ciganiši se", where "ciganiši" is a slur word, author's comment) and one, which happened in the small town of Plandište, where a group of citizens participating in the elections promised to bring women from Belarus and Kazakhstan to Plandište to give birth to enough children "to fill up three classrooms in seven years". I had a strong urge to say: "For God's sake, people, we don't just serve for childbirth, regardless of where we come from."
How important is it to influence the change of bad patterns of behaviour at all levels and in all structures in Serbia?
It's very important. This should be the main goal in the long run. I hope that there will be more and more partners and like-minded people who are truly ready to change our society together because that's all we have. For me, the most important goal is achieving full respect for the law which should treat everyone as equal. I deeply believe that a modern and strong Serbia is created by educating children from an early age to be free and thinking citizens, especially through free media and strong institutions, adherence to the law, equality before justice and large and urgent investments in culture, art, education and science.
It is equally important to treat work and knowledge as the only values and criteria for success and advancement. We are not close to that ideal, because certain everyday events demotivate us. However, if we want something to last a long time, maybe even forever, it will take eternity to make that happen. If something is very valuable, it is also expensive, as the Serbian proverb goes.
During the pandemic, there were cases where sick people, the returnees from abroad and the elderly were stigmatized. Has the pandemic shown the vulnerability of not only of us, in Serbia, but of the whole world?
Yes, this virus is a tiny, invisible enemy of our greatest value – human health – for which no one, not even the world's leading powers and economies, were prepared. It has demonstrated how intertwined and vulnerable the world is. We are all equal to the impact of this virus, regardless of our skin colour, religion, race, origin and nation. The virus knows no borders and doesn't care about them, and we, as human beings, have no way of understanding what that means for our future.
We could do a lot after this COVID lesson, although I seriously doubt that will happen, because mistakes that can be forgiven are unfortunately allowed. We especially warned about the inadmissibility of stigmatization of our citizens who returned to their country during the pandemic because they did not violate any law and had the right to return, while, of course, adhering to all protective measures. We also pointed out that the stigmatization and discrimination of patients, but also our elderly citizens, should not be allowed and I am very happy that that had an effect. I am proud that everybody's lives were treated as equally important because it has not been easy to face this adversity. Many people have worked very hard to make all vital services work efficiently. Those people who have irresponsibly violated the rules or called for violations deserve every kind of condemnation. I would also like to mention there was and there is solidarity, especially in Europe, regardless of the initial misunderstanding and inadequate reactions.
What are your plans for the future? Will you continue to fight against any kind of inequality in some future positions?
This is a job that I truly love. I am completely committed to it and invest a lot of effort into it. I enjoy analyzing hundreds of pages of rulings of the European Court of Human Rights and individual cases of discrimination. The state is a serious and connected system, which should work like a clock, so to speak, regardless of it being Serbian or Swiss clock. It is our civic, human clock that measures 'time' for all of us. Our institution and our achievements have been developing for a whole decade, thanks to the dedicated work and faith. I have never lacked the will or strength (I also have my character to thank for that because giving up is not an option if something depends on me), so if I get the chance, I will continue doing that at the same pace. I will continue to fight to make my country a better place to live wherever I may be.