Air France has always been dedicated to the well-being of families travelling on its flights and does all it can to provide a fun experience for kids while guaranteeing a stress-free trip for their parents.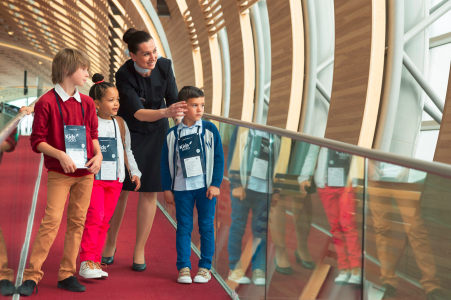 To make this experience unique, the airline pays special attention to its younger passengers and their parents, from the time they make their booking to the time they return home, making things easier for them with its "Air France" and "Air France Kids" apps.
With 1,400,000 little ones travelling on its flights every year, including 300,000 travelling alone, but very well accompanied, Air France is constantly innovating with just one aim: to make flying off on holiday fun!
FOR KIDS TRAVELLING ALONE
As soon as they arrive at the airport, Kids Solo are welcomed by Air France agents and remain under the responsibility and constant supervision of airline staff until their arrival at their destination. During the flight, children receive as much, if not more attention from the flight attendants and have access to the same services as all the other Kids on board.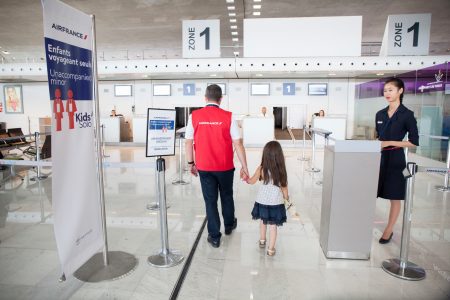 – Tracking their trip in real time and a photo to show they've arrived!
To give parents peace of mind and simplify their child's journey, Air France has developed a tailor-made service on its "Air France" app. On their tablet or smartphone, parents can book tickets for young passengers, access and modify their reservations and also monitor their child's trip in real time, from check-in to boarding and take-off to landing. This information can also be shared with the person waiting for the child at destination, who can even send a photo via the app when the child arrives.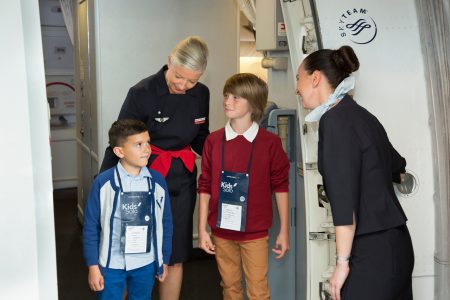 – A new dedicated connections area
At Paris-Charles de Gaulle, terminal 2EL, the company welcomes all children travelling alone with a connecting flight of more than two and a half hours in a new connected and fun place entirely dedicated to them. Under the supervision of Air France agents, several different areas allow them to spend their waiting time in the best possible conditions: a rest area after a long-haul flight, a games room for 5-9 year-olds, a lounge with a library, TV and USB sockets, play areas for teenagers with Sony PS4 terminals, a touch screen games table, table football and, of course, free Wi-Fi.
– Certificates for special occasions
To celebrate a child's first trip or for their birthday, the crew members will give them a special certificate for an unforgettable souvenir of their trip.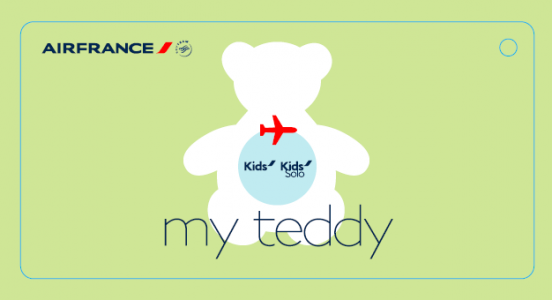 – All their favourite magazines on "Air France Play"
With "Air France Play", the company's digital kiosk, kids can download free content adapted to their age and language. 8 magazines in French, English, German and Spanish are available 30 hours before the flight.