By Maja Badjin Georgijević, Corporate Communications Manager, Mlekara Šabac (The Šabac Dairy)
As someone who has been "infected" with corporate and all other types of business communications for two decades now, I can still clearly see how they are evolving each day.
One can no longer even follow communication trends if one is not fully immersed in the digital universe. Whether you want to learn something new or to share some news, you need to be part of the online space to stand out.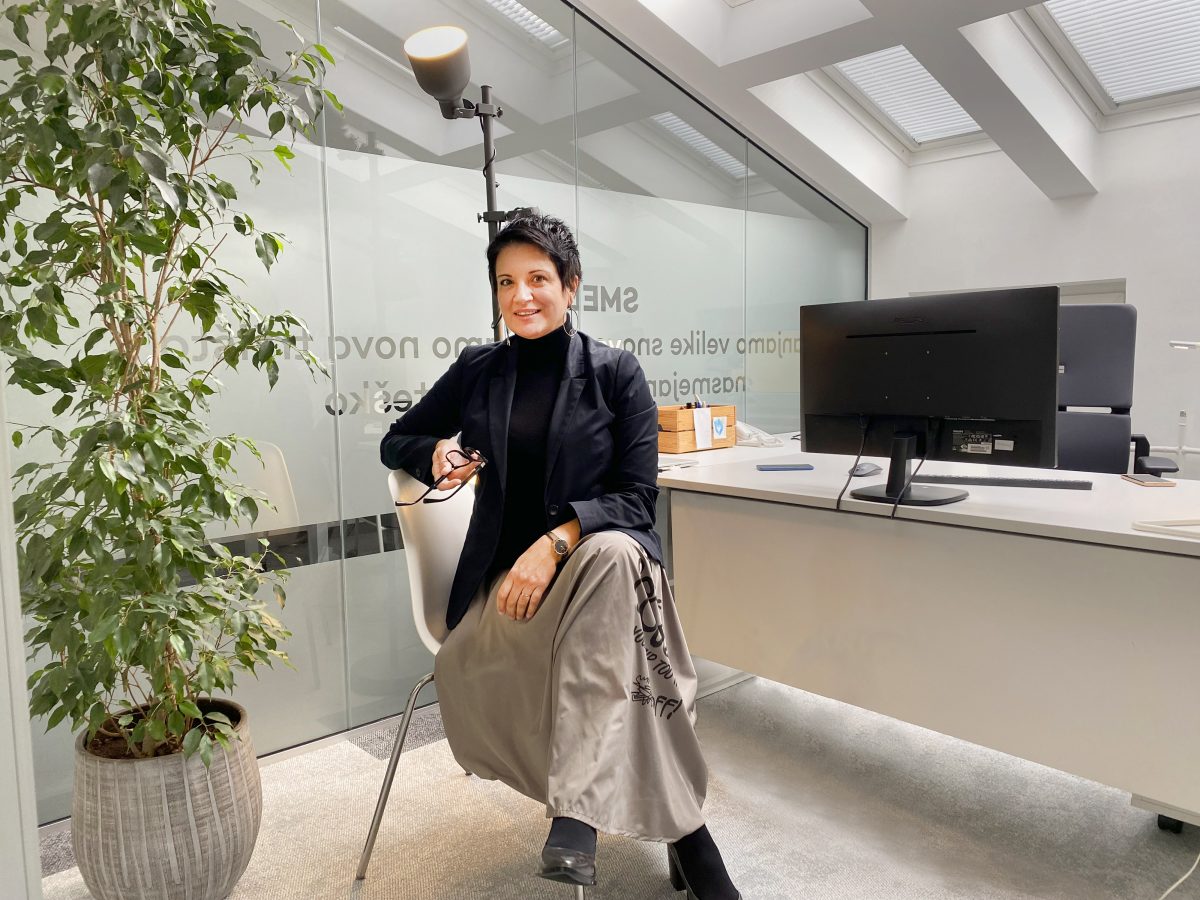 Even though we are already highly accustomed to rapid changes in our everyday life, 2021 showed us that, whether we like it or not, sometimes we have to step on the ball and stop for a moment to really focus on the world around us. In 2020 we were all shocked, challenged and somewhat united by the COVID-19 pandemic, but in 2021 it felt like we were a bit confused about whether to look back or ahead, so we have very carefully started to feel the pulse of everything – from our employees to our business partners, feeling the need to show even more understanding, solidarity and patience than before. That for me was about the only upside of the whole global healthcare crisis – we have learned how important good and emphatic communication is, especially in the business sphere. With a focus on the internal public, accessibility, providing safe options for remote or home office work, and yet with the desire and need to be surrounded by people – communication concentrated on underlying the importance of togetherness was the key element in overcoming the obstacles of the pandemic.
For Mlekara Šabac, 2021 was a year when we marked our 90th anniversary. We didn't feel like some grandiose celebrations were the way to go, but we wanted to make sure that what we do this year and how we communicate it – will make an impact and send strong and positive messages.
So, with that in mind, we set out to define and implement a couple of big, overarching corporate projects that demanded equally encompassing and firmly integrated communication. This, along with the fact that corporate communications were introduced in our company just a year prior – contributed to the fast evolution of Mlekara Šabac's communication approach and gave it a decidedly new image.
The focus of our corporate communications in 2021 was to further develop what was established as our main goal – connect all of the pillars of our business strategy, create synergy with key messages to both the internal and external public, and present one, comprehensive, image of the company that has been a staple of the domestic dairy industry for almost a century.
---

"We have completely re-designed our product portfolio which we look forward to sharing with the public soon"

---
Throughout the year we have been creating and implementing projects and campaigns that were designed to highlight our core strength – most popular brands and products, like Sirko, A la Kajmak and Šabačka. Communication aimed to simply state and remind of the importance of knowing facts when it comes to choosing good food – that these are authentic and high-quality dairy products, made exclusively from the domestically-sourced raw milk and natural ingredients, without additives and preservatives.
It might seem simple enough, but with today's abundance of information, I strongly believe that by speaking the facts, as plain and simple as possible, one will ultimately have an upper hand in every communication.
Parallel with communicating our core business principles and values we have decided that with words we also need to implement visual representation worthy of Mlekara Šabac and its tradition and longevity. This meant several really big changes that have started with our new corporate visual identity and logo. From there we have gone into the redesign of our most popular brands, to make them both more visually appealing, but also, equally important – more practically and sustainably oriented. And finally, we have completely re-designed our website that will be our central communication hub in the future. This was all done in close cooperation with Futro Design Studio, which we saw as the creative partner who understood our business and communication vision, mission and values.
I, as a communication expert, also look expectantly at 2022 and business communication trends that are, according to International Business Times, going to be quite diverse and will offer something interesting for every type of business and customer. These trends can be summed up as follows: direct engagement with consumers through B2B social media; further growth of social media advertising; advance of 'mobile first' or 'mobile friendly' business communication; spread of AI-powered chatbot technology; and rediscovering of traditional communication methods like classic neon signage, that can now be more custom-designed to suit specific customer wishes and needs.