The Slovenian Business Club had a successful working meeting with the Ministry of Mining and Energy of the Republic of Serbia on February 10, 2022, at the Mona Plaza Hotel in Belgrade.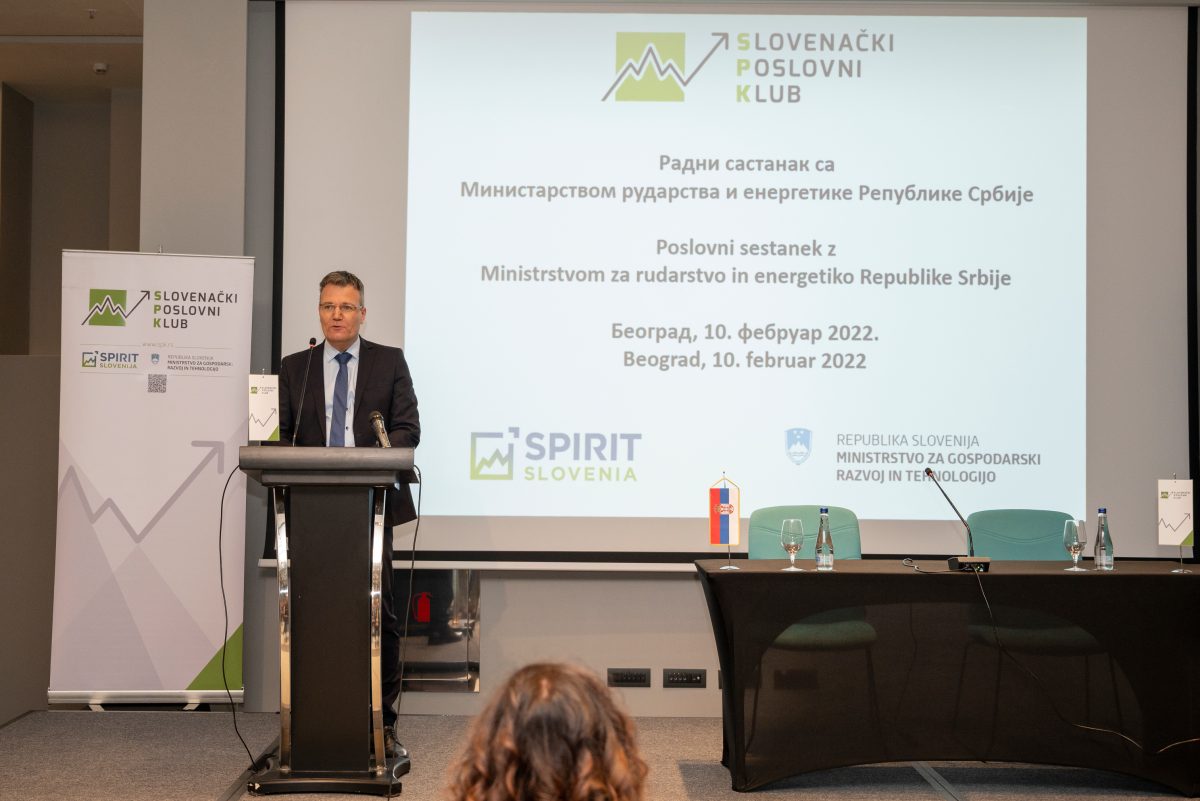 The meeting participants had the honour to be addressed by His Excellency, the Ambassador of the Republic of Slovenia in Belgrade, Mr Damjan Bergant, who underlined that Slovenia relied heavily on green energy and congratulated the Ministry on the adoption of the Law on Renewable Energy Sources (RES). "Some business people have told me that relations between the two countries have never been better. I agree! This claim has been validated by the number of companies operating in Serbia. So I would encourage you to keep working. We are also interested in as many Serbian companies as possible coming to Slovenia. The Western Balkans region is our opportunity – together we will be stronger and the economy will be better," he pointed out.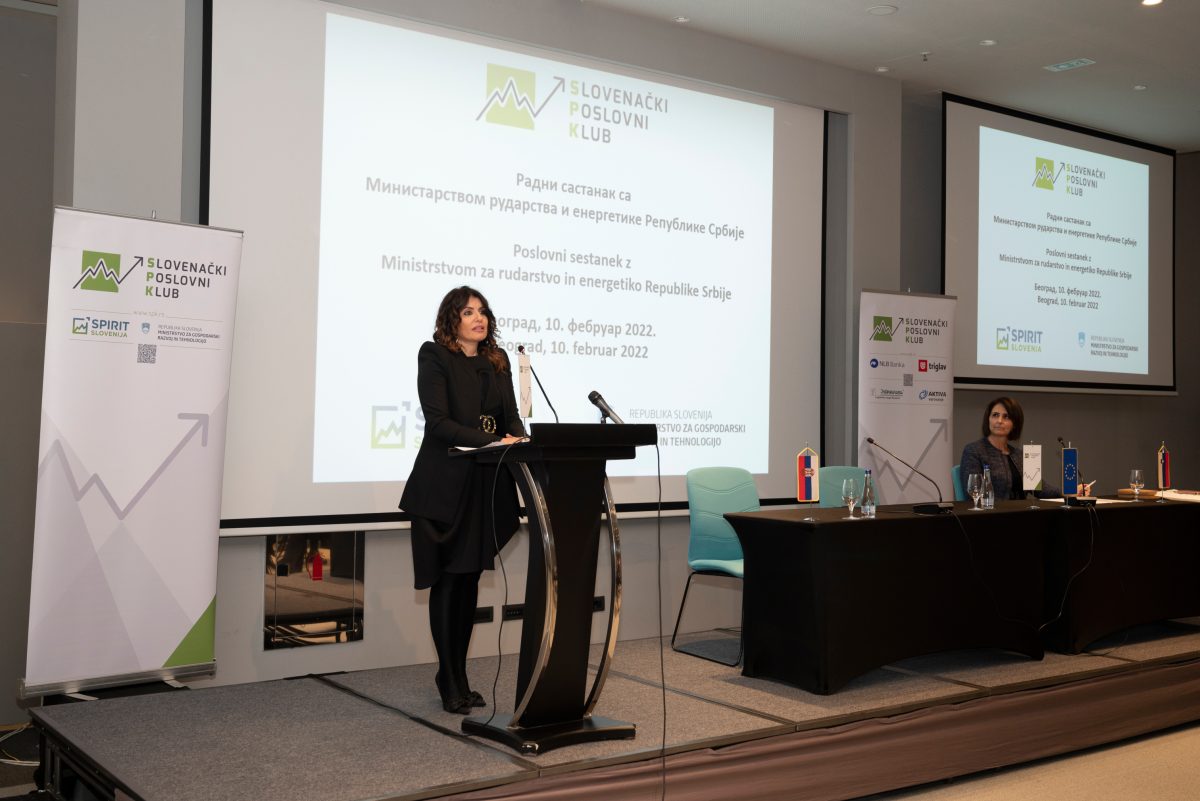 After the ambassador's introductory speech, the State Secretary of the Ministry of Mining and Energy, Jovanka Atanacković, addressed the meeting participants, underlining that green energy is the most important project for our country because it creates energy independence, and that business people can count on stable business conditions.
"The Ministry sees the buyers-producers project as of utmost importance for the state because it provides it with energy independence. Being able to supply your country with energy is the most important level of national security. There was a problem with the procedures and contracts with EPS Snabdevanje, and your experiences are valuable to us, but I assure you that green energy is the most important project for our country," said Ms Atanacković.
She added that by adopting a new legislative framework in the mining and energy segment, Serbia has created a basis for new investments and energy transition.
State Secretary Zoran Lakićević also addressed the meeting participants.
Both Serbian and Slovenian business people had very specific questions afterwards, while the Club members had the opportunity to enjoy and participate in an interactive discussion.