Enjoy hot days in your Zepterme apartment. A special summer offer is waiting for you.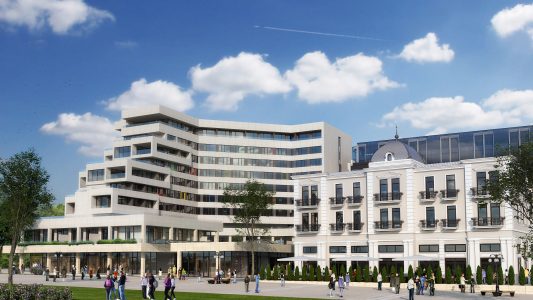 If you want to escape the scorching city heat and enjoy the shade of green canopies, a lush park and the many beautiful natural attractions of Vrnjačka Banja, choose one of the fully equipped apartments at the luxury Zepterme complex. This facility will be an ideal place to live, relax and enjoy, and as it is located on the Promenade, with all the attractions of this spa resort at your fingertips.
There is a shopping center with exclusive restaurants and shops on the ground floor of the magnificent building, while if you exercise regularly, you'll be pleased to know that the gym will be open 24 hours a day. If you want to achieve a balance of body, mind and spirit, at the Spa & Wellness zone you will have at your disposal various types of massages, sauna, salt room and float therapy to rid the body of toxins and awaken positive energy.
One-bedroom apartments have already been sold, and considering that a special summer sale is underway, now is the right time for one of the two- or three-bedroom apartments, ranging in size from 43 to 183 square meters, to become yours. Each of them is built with top-notch materials – from the parquet floor, doors and windows, tiles, through furniture and kitchen elements, to household appliances and electronics.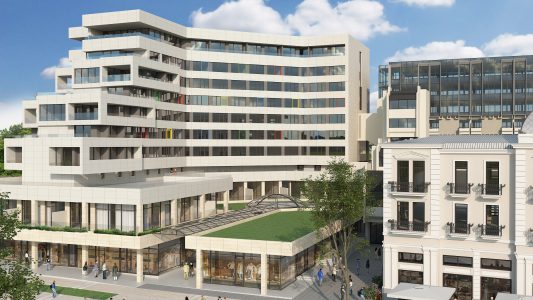 At a recent media weekend in Vrnjačka Banja, on behalf of the investor Zepter Real Estate, a member of the company's executive board, Đorđe Rašić, showed all the advantages of this apartment complex:
"Zepterme is an exclusive facility, envisaged as an oasis of peace for anyone wanting to escape from everyday stress and obligations. The unique complex, consisting of fully equipped one-, two- and three-bedroom apartments, is the first of its kind in our country and is designed as a state-of-the-art place for relaxation. It incorporates top quality materials, doors and windows, tiles, parquet floor, furniture, kitchen elements, household appliances and electronics because the comfort and convenience of our tenants always come first."
The construction of the Zepterme complex will be completed in May 2022, so you can spend the next summer in your new oasis of peace.