On Zlatibor, the jubilee of 130 years of organized tourism was marked on this most visited Serbian mountain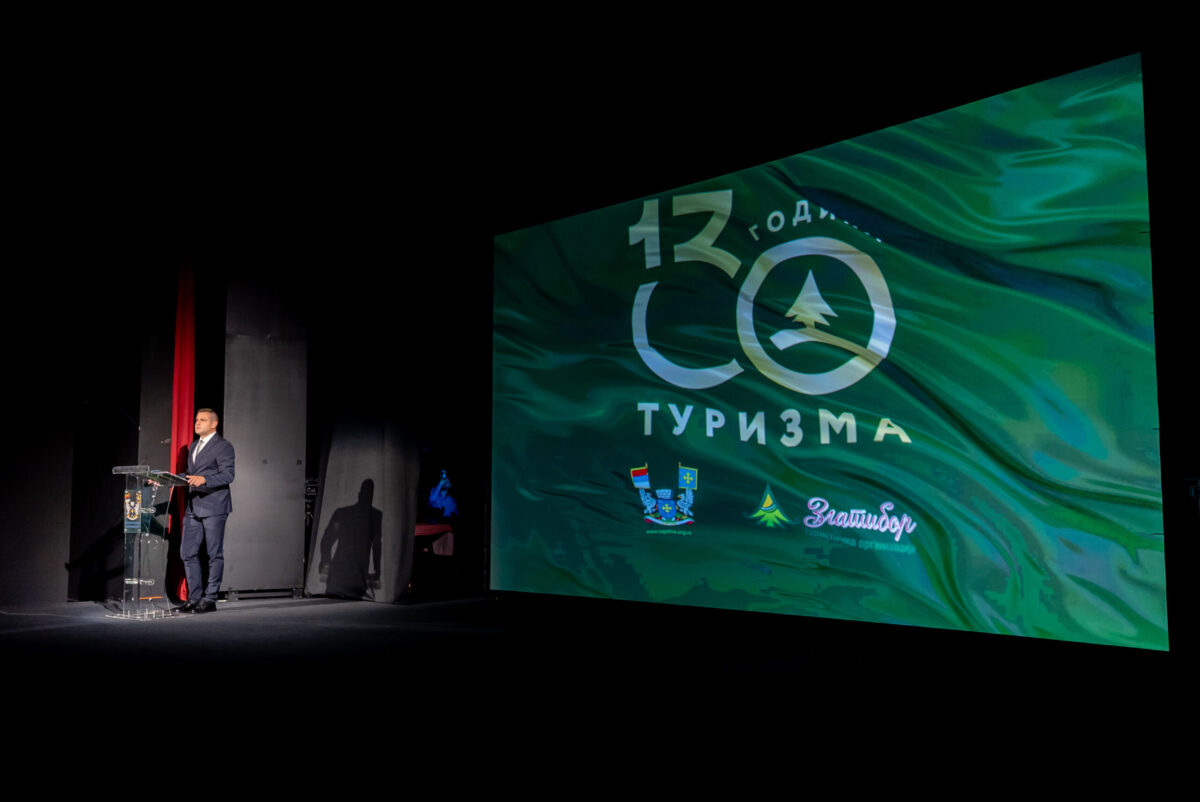 A ceremonial academy in the Zlatibor Cultural Center and a concert by the RTS Symphony Orchestra and Choir in Zlatibor, in the presence of Minister of Internal and Foreign Trade Tomislav Momirović, Director of the Tourist Organization of Serbia Marija Labović, Director of the Tourist Organization of the Republic of Srpska Miodrag Lončarević, numerous restaurateurs and hard-working Zlatibor residents, marked the anniversary of 130 years of organized tourism on this most visited mountain in Serbia. The late poet Mihajlo Ćupović and the painter Božidar Kovačević, as well as the poet from Zlatibor Ljubivoje Ršumović, received awards for their contribution to the development of tourism in Zlatibor, and special recognition went to Arsen Djurić, the former director of the Zlatibor Tourist Organization and today the president of the Čajetina Municipal Assembly.
Addressing the audience, the president of the municipality of Čajetina, Milan Stamatović, pointed out that Zlatibor, located in a small but proud local community, has been striving to become a world-famous tourist destination from ancient times until today. "If you love your place and believe in what you do, success will not be absent. For people from Zlatibor, the criterion is that they are friendly and not selfish. With our example, we show that we want to change something, that we don't keep Zlatibor for ourselves, but give it to our tourists and investors who are always welcome here," emphasized Stamatović.
---

We have created a modern tourist Zlatibor, preserved natural beauty, with impressive buildings and a wealth of content

---
He added, "The Zlatibor gondola showed that we had a bit of that mountain audacity and courage, that we pushed through that project, and that we will not stop there." I am glad that our ministries and government recognized what we want to do, and Zlatibor should be the starting point of those gondolas we will build in the future, from Tornik to Priboj and Čigota. Earlier, we had the idea to build towards Mokra Gora as well, and I hope that all of this will be able to be realized in the coming years and that the entire Zlatibor district will develop in this way from Zlatibor."
Director of the Tourist Organization of Serbia, Marija Labović, stated that Zlatibor contributes as much as 10 percent to Serbia's tourist traffic. "The long-term effort certainly paid off because Zlatibor has become one of Serbia's most important tourist destinations. I will tell you how significant it is that last year was a record year in Serbian tourism. We had 3.8 million tourist arrivals and even 12 million overnight stays, and two billion 438 million euros in foreign currency inflow. For the first six months of this year, we can already see that these results will be exceeded because we already have over 5.5 million overnight stays".
"This is an opportunity to congratulate our hosts in Zlatibor for their brave vision when it comes to developing this destination. Now we have the longest cable car in the world, a destination that has hotels of all categories, and so many additional facilities that every tourist has something to offer. Also, I would like to take this opportunity to thank my colleagues from the Zlatibor Tourist Organization for all the projects that we jointly implemented to promote Zlatibor and the whole of Serbia," added Labović.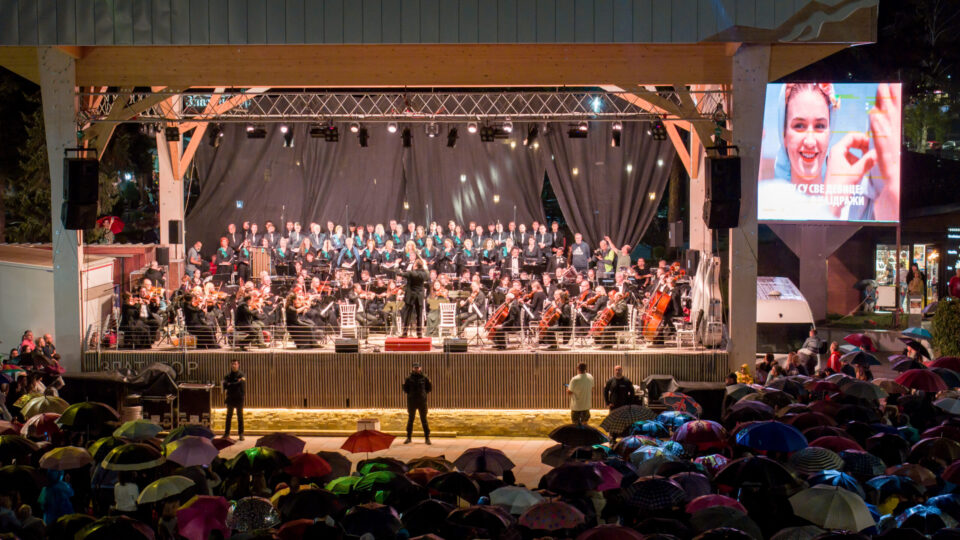 The President of the Čajetina Municipal Assembly, Arsen Đurić, emphasized that "it is a great honor and pleasure for him that everyone in Zlatibor is a part of that long and rich history, the bright pages of which were written by many famous people from Zlatibor with their creations, skillfully incorporating new values – hotel and other buildings, valuable projects and various contents – to the beneficial nature and unrepeatable beauty of the most visited mountain in Serbia. Behind this air spa is 130 years of tourism, a demanding and long journey through time, in which we have also left a valuable mark, leading our region on the paths of development for two decades. Through tireless work and will, constant investments in modernization, bold visions, and brave decisions. Thanks to that, from a small place with beautiful nature but a modest offer and accommodation, we have created a modern tourist Zlatibor, preserved natural beauty, with impressive buildings and a wealth of content. To the pride of the generations of the Zlatibor region".
Vladimir Živanović, the current director of the Zlatibor Tourist Organization, reminded those who are among the most deserving that Zlatibor is today on the pedestal of Serbian, regional, European, and world tourism. "Let me mention Sekula Knežević, an engineer whose work is gold worth for our mountain, Čedomir Petrović, the biggest restaurateur of Ribnica, in whose time, according to the press of the time, every activity moved to the foot of Tornik during the hot summer days. Then Mijail Jevremović and his mechanic, Aleksa Popović, the famous Beg of Ribnik, Jovanka Jeftanović, Panto Mijailović, Miladin Pećinar and other great people of our Zlatibor. Those names, as well as the surnames of Pećinar, Smiljanić, Djenić, Tucović, and other famous Zlatibor families, worthy of respect and respect, oblige us today to improve and develop our Zlatibor even more with our work, and to selflessly share its benefits and beauties with to our guests," he pointed out Živanović.
---

The long-term effort certainly paid off because Zlatibor has become one of the most important tourist destinations in Serbia

---
"Also, today is the right day to remember the Transformation of 2015, when we, led by our municipal president, Mr. Milan Stamatović, gathered above the Zlatibor market and started bravely and decisively in the struggle that will usher us into a new era of development in Zlatibor tourism. And then, right there, at the starting station of the gondola, we wrote: "A gift to future generations. Today we are at the beginning of a new era, grateful to those who brought us here, and proud that we have the chance to be a part of this mountain beauty. All to leave a legacy to the new generations of our small town with our actions," concluded Živanović.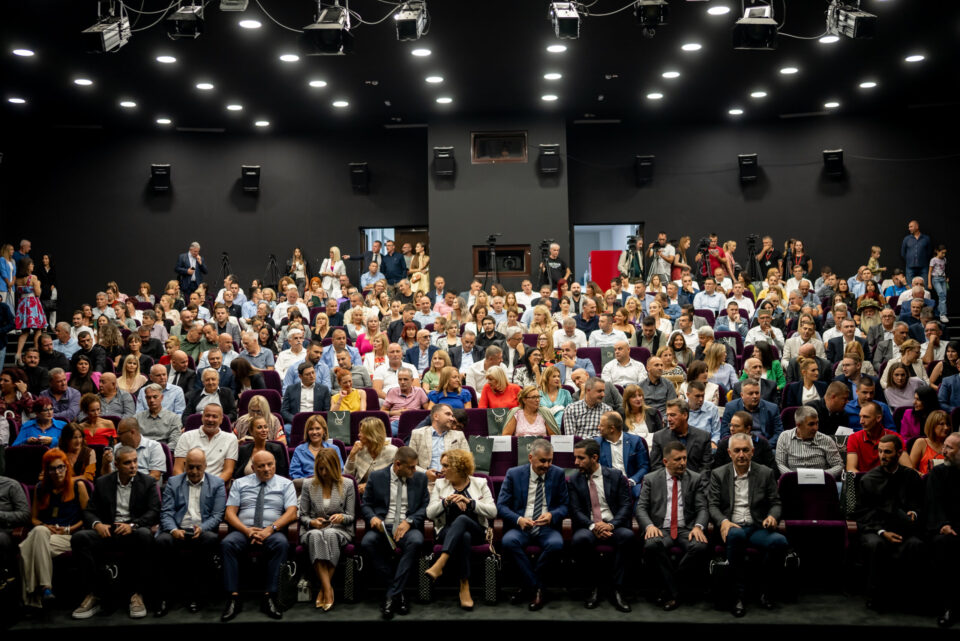 ---
Representatives of the diplomatic corps and international organizations visit Zlatibor
The tourist organization of Zlatibor hosted representatives of the diplomatic corps and foreign chambers of commerce, who, organized by Color Media Communications and Diplomacy&Commerce magazine, attended the celebration of 130 years of organized tourism on the "golden mountain."
In the period from August 18th to 20th, ambassadors and representatives of Romania, Israel, the European Union, North Macedonia, and others, as well as representatives of the Croatian Chamber of Commerce and the Croatian Economic Club, visited Zlatibor. They were joined by the director of Color Press Group, Robert Čoban, and the editor of Diplomacy&Commerce magazine, Dragan Nikolić.
About 20 representatives of foreign countries who visited Zlatibor had the opportunity to see for themselves the prestigious title of tourist leader among the mountains of Serbia. The tourist organization Zlatibor introduced them to the diverse tourist offer of this tourist center. On that occasion, they visited the famous speleological facility, Stopića Cave, got to know the symbols of Zlatibor on the restored King's Square, and found themselves at the place of the beginning of organized tourism on Zlatibor, next to the King's Fountain, while a ride on the longest panoramic cable car in the world "Gold gondola" attracted their attention. As they say, the gondola appeared as a "crown" in the period when Zlatibor celebrates 130 years of organized tourism, which put this mountain on the map of world destinations.
Natural beauty, investments, work, and tourist commitment led to the fact that Zlatibor is better organized, more visited, and stronger than ever, celebrating the 130th anniversary of organized tourism as a meeting place for representatives of the diplomatic corps and international organizations, numerous tourists, representatives of the media, the tourism industry and others…