Representatives of the companies-members of the Chamber, friends and associates gathered in an informal atmosphere to mark the end of this business year at the traditional Christmas celebration of AHK Serbia in Rubin restaurant in Belgrade.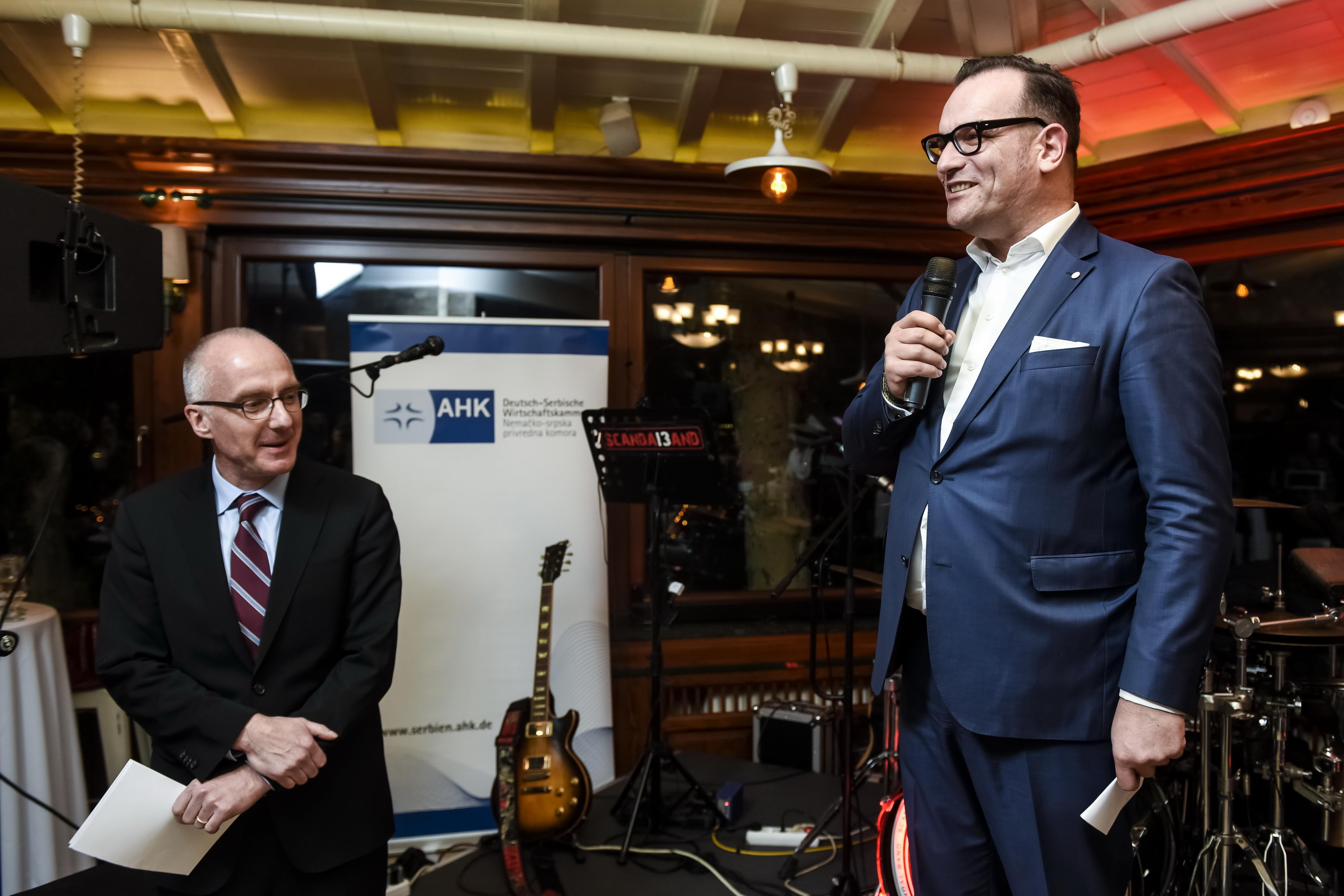 Guests were greeted by Dr. Ronald Seeliger, President of the AHK Serbia and CEO of Hemofarm, who made a brief retrospective of all the activities that the Chamber has undertaken in the past year and pointed out that next year, AHK Serbia will be a big support to all activities of its member companies. Participants were then addressed by Ambassador of the Federal Republic of Germany Mr. Thomas Schieb, who assessed this year as good for German businessmen in Serbia, and at the same time pointed to possible challenges in the future.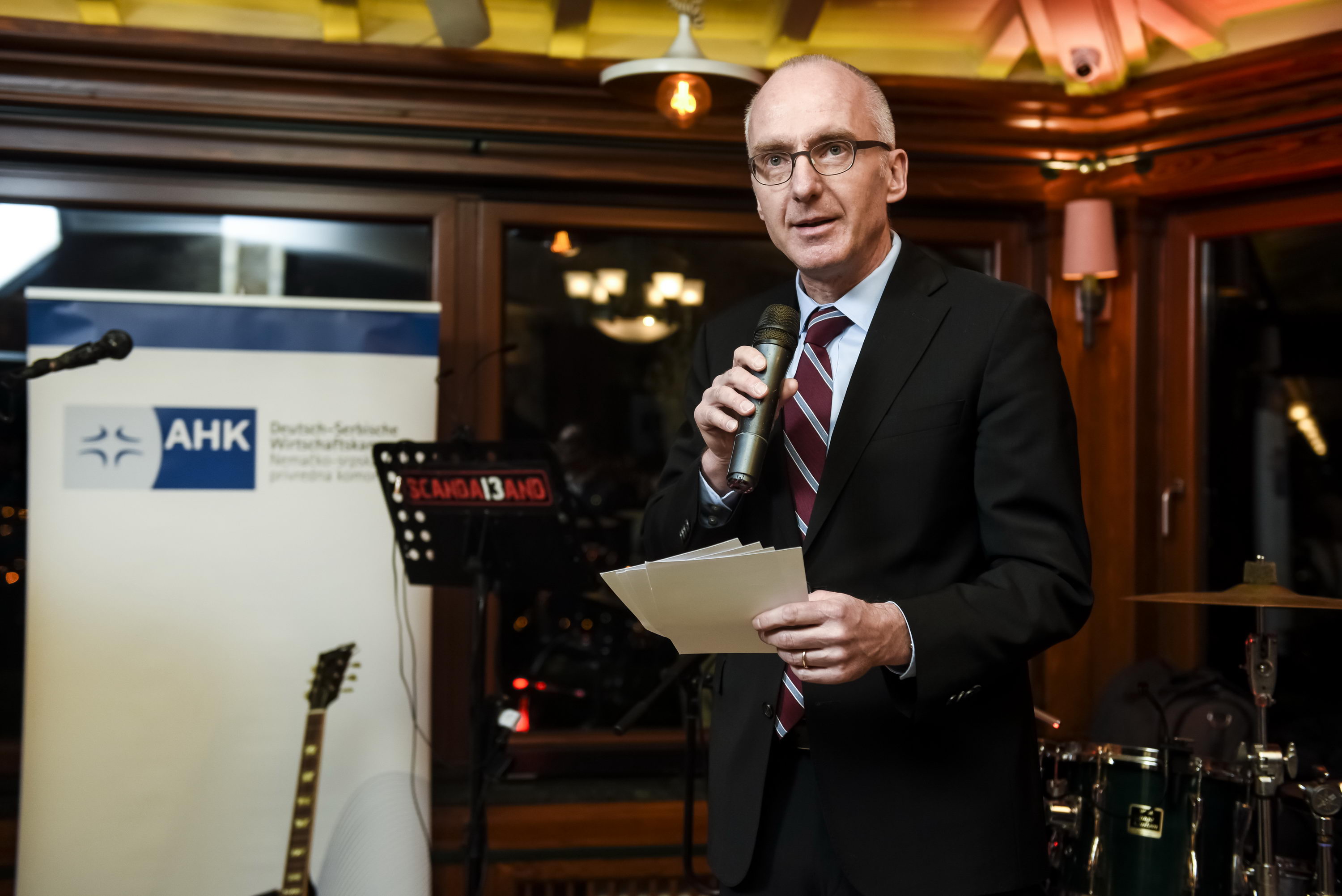 Dr Ronald Seeliger handed over a check to the Executive Director of the Association of Parents of Children with Malignant Diseases "Zvončica", Irina Čepinac-Ban, a donation of 149,180.00 dinars from funds collected during the distribution of the krigli at this year's AHK Oktoberfest. In a pleasant atmosphere and a delicious dinner, the guests were socializing and enjoying the music of the Scandal Band.