• Serbian flag carrier records net profit of €0.9 million in 2016
• Total operating revenue grows five per cent to €320 million
• Codeshare revenue increases 24 per cent to €26.7 million
• Significant operational growth in 2016 despite challenges of rapidly evolving industry
Air Serbia, the national airline of the Republic of Serbia, has achieved a net profit for the third consecutive year in 2016.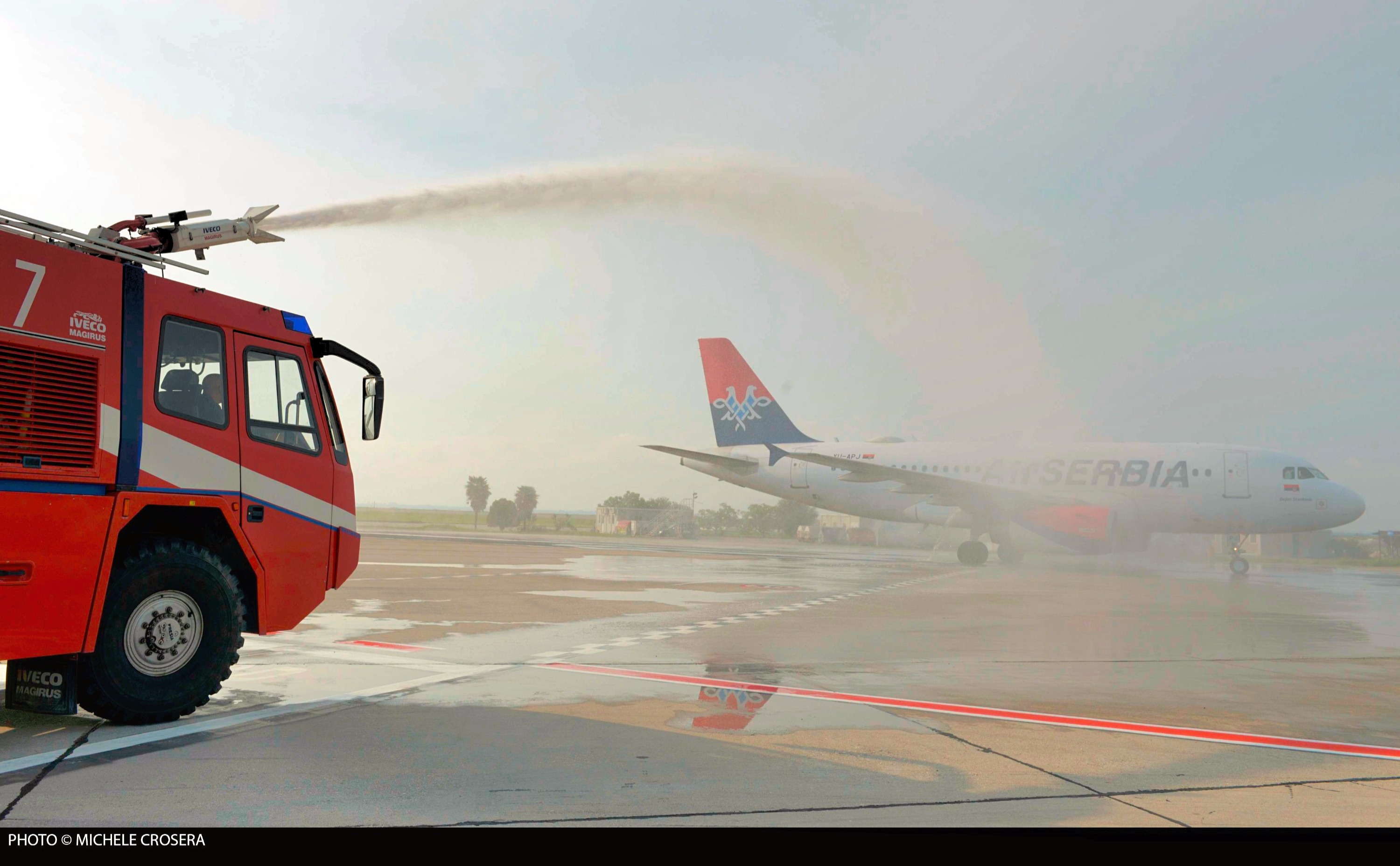 The Belgrade-based carrier recorded a net profit of €0.9 million during 2016, which saw the historic launch of transatlantic flights to New York and the delivery of Air Serbia's first wide-body aircraft, an Airbus A330.
Total operating revenues reached €320 million in 2016, representing year-on-year growth of five per cent over 2015 (€305 million).
These results were coupled with an increase in passenger numbers, which rose to 2.62 million (up 3 per cent), and total cargo uplift, which grew to 4,913 tonnes (up 31 per cent).
The highlight of the year came on 23 June when Air Serbia introduced non-stop flights between Belgrade and New York, reconnecting Serbia and the US after a break of more than two decades. Prior to that day, the last flight operated by a Serbian carrier to North America was in 1992.
Codeshare partnerships continued to make a strong contribution to the business in 2016, adding €26.7 million to Air Serbia's top-line results, a significant increase of 24 per cent over 2015 (€21.5 million).
This was driven by the carrier signing new codeshare agreements with airlines including Air Seychelles and Montenegro Airlines, bringing the total number of partnerships up to 19, as well as strengthening existing codeshare deals, in particular with airberlin and Etihad Airways.
Dane Kondić, Chief Executive Officer of Air Serbia, said: "We are pleased to have recorded a net profit of close to €1 million in 2016 despite the considerable investment in our operations. 
"This year our focus is on strengthening our commercial results, improving the efficiency of our operations and maintaining our focus on cost control and balance sheet discipline. 
"Earlier in 2017 we moved to Sabre for our reservations and check-in systems, which have enabled Air Serbia to introduce new personalized services and drive incremental revenue, and at the same time unlocked an incredible potential to digitalise our services. 
"On the fleet side, we have recently refitted our narrow-body Airbus A319 and A320 fleet with 1,500 new Recaro seats, increasing capacity across our short-haul network and making Air Serbia more competitive as a result. 
"The competitive landscape is changing rapidly, not only as a result of the greater number of airlines flying to our hub in Belgrade, but also from the growth of alternative secondary airports in the region.
"In order to ensure that we continue to deliver positive results into the future, we must maintain the ability to respond and to continue to make the necessary adjustments to our business. This includes leveraging our investment in technology to drive revenue and offer the customer more choice whilst ensuring we work more efficiently and effectively to reduce our cost base.
"We have a clear commercial mandate and are keenly focused on achieving our business targets as set out by both our shareholders, the Government of the Republic of Serbia and Etihad Airways."
Siniša Mali, Chairman of the Supervisory Board of Air Serbia and Mayor of Belgrade, said: "Posting an annual net profit for 2016 is a great achievement for Air Serbia considering the substantial investment made in its fleet and network.
"Launching a long-haul route on a wide-body aircraft, as Air Serbia did by connecting Belgrade to New York last year, is always a costly undertaking. The service has now been operational for one year and is already delivering strong benefits to Serbia in terms of increasing inbound tourism numbers from the US and strengthening our business ties.
"Travel demand for Air Serbia flights continues to grow and last year 2.62 million people flew to and from Belgrade, driving the development of the tourism industry and the wider Serbian economy."
 Key achievements in 2016:
Air Serbia connects Serbia and the US after a break of 24 years by launching non-stop flights between Belgrade and New York (JFK)

Fleet expands to 21 aircraft with the addition of a wide-body Airbus A330, the largest aircraft operated by a carrier based in Southeast Europe

Four new regional routes introduced, linking Belgrade to Ohrid, Hamburg, Kiev and St Petersburg and expanding Air Serbia's network to 44 cities in 2016

Air Serbia launches Elevate Play, a free service for streaming TV shows, films and music over an inflight Wi-Fi connection

Sky Au Pairs service is introduced on New York (JFK) flights to provide families with a helping hand in looking after children