Al Dahra, the agribusiness conglomerate from the United Arab Emirates, could acquire the Agricultural Combine Belgrade (or PKB for short). This could be a result of the talks that the Serbian PM, Aleksandar Vucic had with Al Dahra's Managing Director, Khadim Al Darei at the World Economic Forum in Davos.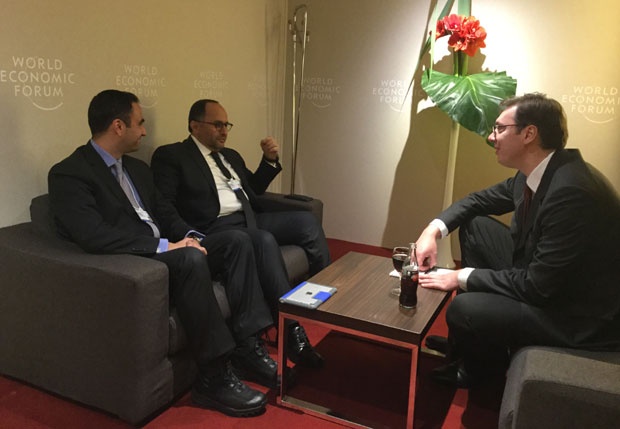 Vucic and Al Darei also discussed Al Dahra's possible investments in agriculture and food industry in Serbia.
"We are willing to do everything that will benefit Serbia. We want to develop agribusiness and we have big plans how to do it. Our company has established markets for all agricultural products", Al Darei has said.
The two sides also discussed the most appropriate format for privatizing PKB, as well as the construction of a cargo facility at Nikola Tesla Airport in Belgrade, and acquisition of several companies in Serbia.
The Serbian PM also met with CEO of Bloomberg, Peter Grauer about investment possibilities in Serbia, and Bloomberg's new projects in Serbia. Additionally, they talked about the ways in which Bloomberg can contribute to reporting about the economic reforms in Serbia and attracting foreign investors.
Furthermore, Vucic met with CEO of China Poly Group Corporation, Xu Niansha with whom he talked about joint projects in production of weapons and military equipment. The Chinese corporation has expressed interest in forming a joint company with the Serbian arms producer, Jugoimport SDPR with the view of jointly developing anti-terrorist equipment, night vision devices and missile systems.
The Prime Minister then met with CEO of Lukoil, Vagit Alekperov to discuss new investments in Serbia and Petrohemija's debt towards Lukoil.