The Ambassador of the Kingdom of Morocco to Serbia, His Excellency Mr. Mohammed Amine Belhaj, received on Monday February 5th, the members of the Serbian Delegation to attend the opening and the works of the 24th Edition of the Casablanca International Book Fair -08 to 18 February 2018.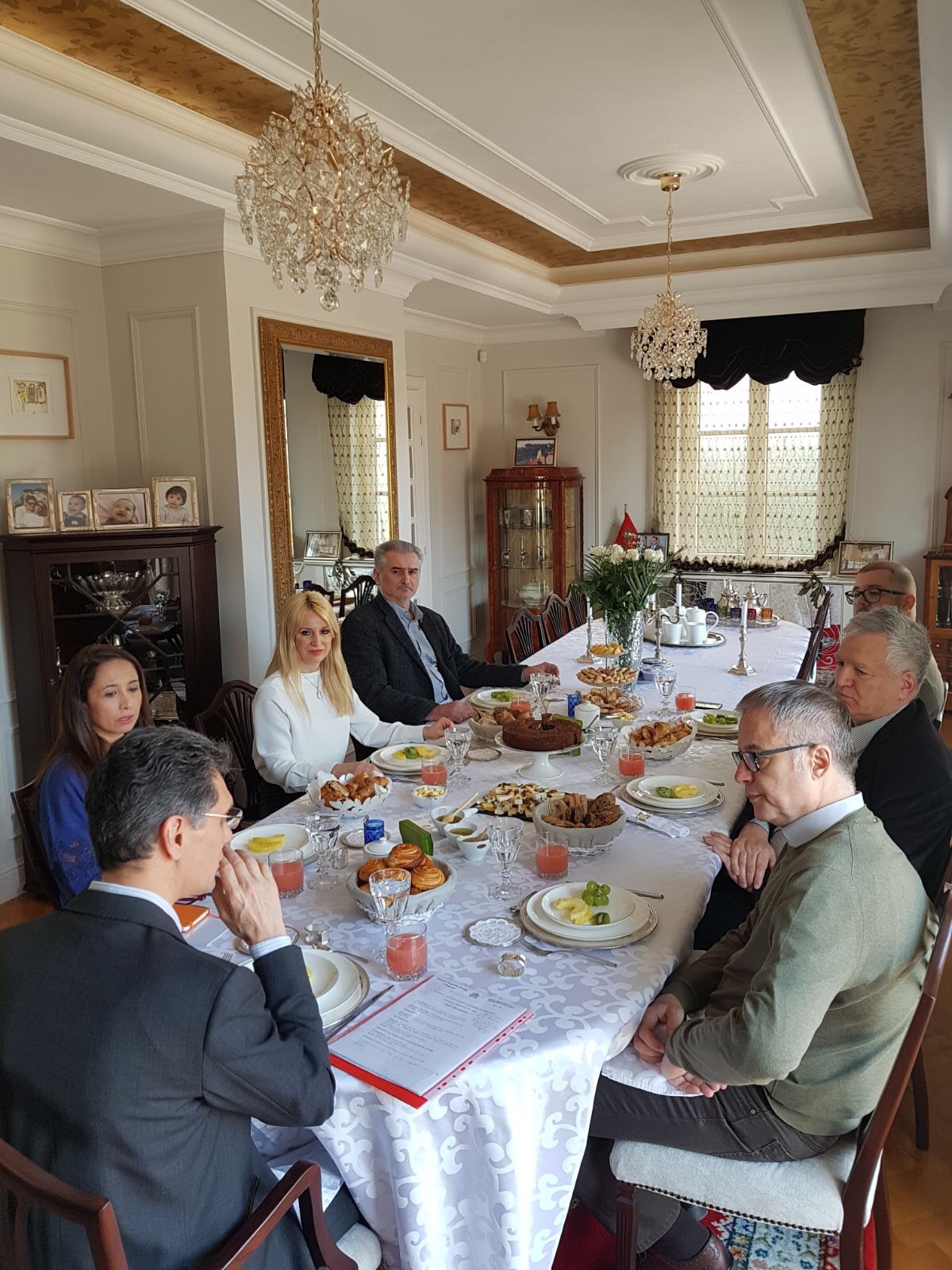 The breakfast meeting was held at the Residence of the Ambassador of the Kingdom of Morocco in Belgrade, in presence of Mr. Zoran Avramovic, CEO of the Belgrade Fair, Mr. Dejan Papic, President of the Publishers and Booksellers Association of Serbia,  and Mr. Zoran Hamovic, President of Association of Professional Publishers of Serbia. The members of the Serbian delegation were given some important and updated information about the Casablanca International Book Fair and well as the program of their visit.
During their 4 day-stay in Morocco, the delegation will attend the opening ceremony of the Book Fair and will have numerous meetings with other publishers and officials to discuss the ways of future cooperation in the fields of books and editing. This will also be the opportunity to share thoughts and ideas about the participation of the Kingdom of Morocco, as a Guest of Honor, to the 63rd Edition of the Belgrade International Book Fair, next October.
This meeting was attended by Mrs. Ivona Jevtic, Secretary of Culture for the City of Belgrade.