A beautiful and healthy smile is a cure for everything, while dentists and dental prosthetists can play a key role in that.
According to psychologists, happy and smiling people are favourite collaborators and solve stressful tasks better. From hair and skin, through clothes, behaviour and attitude, we are observed and evaluated every day according to various motives and intentions of our environment. Whether it is social, business or communication with an emotional background, the impression we leave often precedes us, even before we meet someone.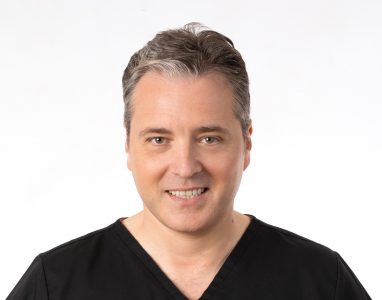 Thanks to good make-up, well-groomed hair and a bit of imaginative styling, the fairer sex can get the most out of their looks, while men can look elegant thanks to a nice wristwatch, well-tailored suit and innate or learned style.
---

However, various psychological tests show that a beautiful and healthy smile is the "main weapon" and an important component of the first visual impression, which is formed before we officially introduce ourselves.

---
What is it then that makes smile such an important tool in non-verbal communication?
When we are smiling, we get a smile in return from colleagues, staff and clients. This can often be a sign of approval or agreement with our disposition. According to psychologists, happy and smiling people are favourite collaborators and solve stressful tasks better. They are also more likely to be successful in life. Laughter makes our immune system more efficient, relaxes the body and makes it more resistant to diseases. When smiling we look younger, more attractive and seem more reliable. In the end, acquaintances form partnerships, both business and emotional, with a smile and handshake.
Dr Igor Ristić, a dental prosthetics specialist from the Centre for Dental Aesthetics and Implantology (CDEI), talks about how to have and maintain a beautiful and healthy smile.
---

Since we are hoping that the pandemic is slowly passing and that 2021 will be a period of dealing with the consequences the pandemic has caused, one of the common reasons for addressing middle-aged patients is the awareness that with the help of various interventions, we can reconstruct, refresh or completely change their smile," Dr Ristić says.

---
"Sometimes it is enough just to do a good and thorough cleaning of the teeth, which we, at the CDEI, perform with special care using the latest devices for the elimination of soft and hard deposits, and then proceed to teeth whitening. However, in our practice, which nurtures a team-like therapeutic approach, we have seen an increased number of requests for smaller-scale or somewhat more complex aesthetic dental interventions on our patients. Such interventions often correct not only the patient's appearance, but also their overall oral health, phonetics, quality and comfort when chewing, and facilitate breathing during sleep," Dr Ristić adds.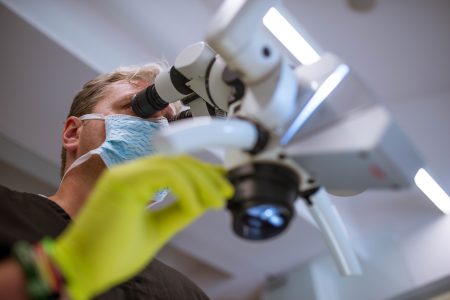 "With the complete digitalization of the diagnostic and therapeutic process, the patient can fully influence the future result and be involved in creating individual solutions in a professionally acceptable framework. The technology of intraoral teeth or implant scanning (without the use of any radiation) allows us to print prototypes, i.e. complete models of future teeth, in 3D. Only when we adjust this prototype to the patient's mouth, taking into account all the feedback from the patient (the test-drive phase), we can move on to the next phase in which we make permanent crowns from zirconium or disilicate ceramics. In that way, we avoid the patient's potential disappointment with the end result because they were practically involved in the entire process all the time and could have changed anything they wanted. This is a useful "parachute" that protects both us and patients, and shortens the procedure that leads to the desired solution.
---

Smiling makes us look younger, more attractive and more confident.

---
However, the benefits of implementing fantastic innovative technologies in dentistry are not magic. Rather, the comprehensive knowledge and experience of the whole team are what solves even the most complex cases. Biology and recovery time are still the same, but today we are more precise, more efficient and much less invasive. Thus, even the biggest obstacles to achieving a beautiful and healthy smile become insurmountable. I am confident that everyone can, sooner or later, enjoy the benefits I mentioned earlier," Dr Ristić concludes.
Modern dental treatment workflow video also available on this scan code: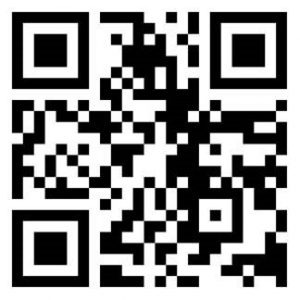 Centre for Dental Aesthetics and Implantology (CDEI)
38, Cvijićeva Street, 11000 Belgrade, Serbia
Phone +381 11 2759289 Cell phone +381 60 3368478