At the Belgrade Fair, the ceremonial partnership handover between Bulgaria and Egypt was held at the 41st International Belgrade Tourism Fair.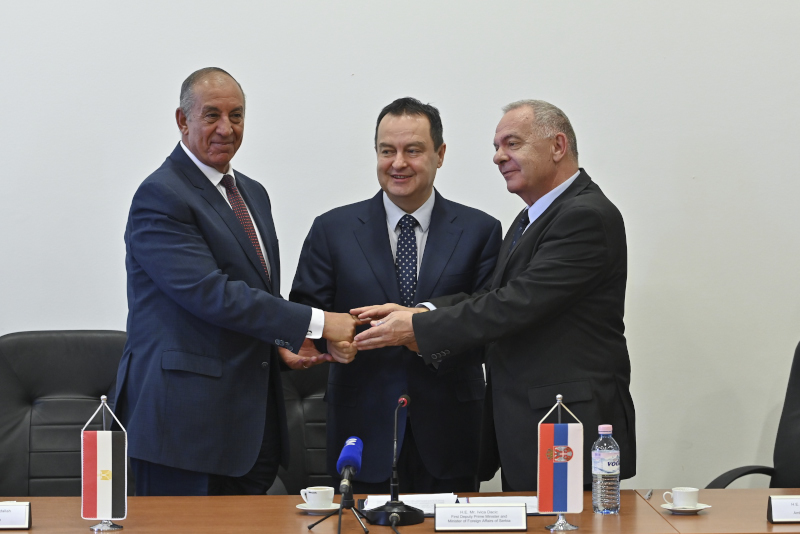 The handover was attended by Radko Vlajkov, Ambassador of Bulgaria, on behalf of this year's partner country, and the Governor of the Red Sea Ahmet Abdalah, on behalf of Egypt, the partner country of the Tourism Fair 2020.
Foreign Minister Ivica Dacic attended the handover, which stated that Serbia attaches great importance to the relations with the two countries.
– This year, our country partner at the Tourism Fair is Bulgaria, and next it should be Egypt. Serbia attaches great importance to relations with both countries, traditional friends and partners, but also to all other friends who are present at this year's event – Dacic said at the ceremonial handover ceremony of the partnership.