In August, tens of thousands of fires were recorded across the Amazon rainforest, with dramatic images and statistics reported daily across the world's media.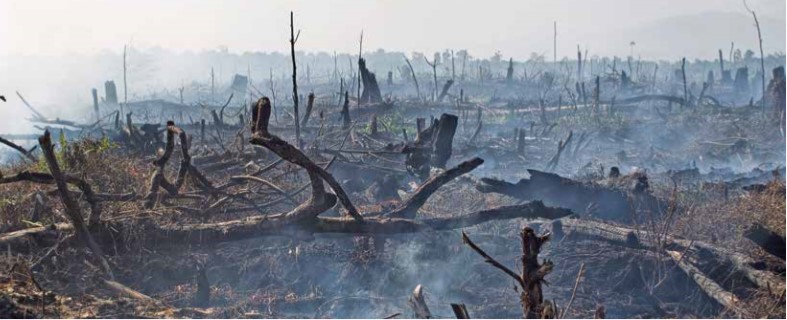 Both the scale of the fires and the erratic response from the Brazilian president Jair Bolsonaro have garnered attention, with politicians, newspapers and commentators all weighing in on how events were playing out. The media highlighted various factors that could have worsened this year's Amazon fires, including climate change, deforestation, meat consumption… Climate change can exacerbate wildfires by rising temperatures and increasing the chances of drought. Both of these factors can create "tinderbox" conditions, meaning that – once ignited – a fire can spread very quickly over large areas of land. Amazon is the largest rainforest in the world, spanning an area that is 25 times the size of the UK. The forest currently accounts for around a quarter of the CO2 removal service provided by the world's forests each year. Parallel to the Amazon fires, a meeting of the Nordic prime ministers was held in Reykjavik (20th August). Sustainability and climate change were the main issues discussed. The new vision of the Nordic Council of Ministers articulates clearly that they want Nordic co-operation to be a more effective instrument in efforts to make the Nordic Region the most sustainable and integrated region in the world by 2030. The other agenda topics were also addressed in light of the climate situation. The challenges faced by the planet and the climate concerns being expressed more and more strongly, especially by the younger generations, must be taken seriously, the new vision states. "The Nordic countries have the opportunity to take the lead in global climate efforts. We're ready to take on this role," said Iceland's Prime Minister Katrín Jakobsdóttir,  who chaired the meeting. Nordic co-operation is based on values and those shared values make it easier for decision-makers in the region to agree on the most important steps to take. The prime ministers underlined that all segments of Nordic co-operation would need to adopt new and clearer priorities to make the region greener, more competitive, as well as socially and culturally more sustainable and that that would entail joint innovation, education and research initiatives. We asked the diplomatic representatives of the Nordic countries to tell us about this event and how it would affect their operations in Serbia.
---
---
H.E. KIMMO LÄHDEVIRTA Ambassador of Finland to Serbia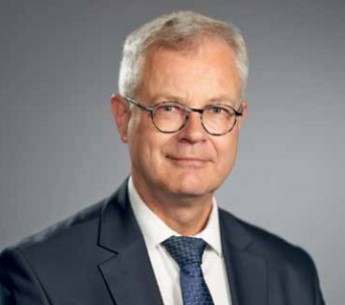 – Climate change, declining biodiversity and the overconsumption of natural resources are considered by the Government of Finland to be among the most significant challenges of our times. This is reflected in the Government Programme, as well as in the programme of Finland's Presidency of the Council of the EU from 1st July until 31st December 2019. Solving the sustainability crisis and mitigating climate change is possible but it requires a prompt, bold and determined action. For example, the Finnish government has pledged to make our country carbon neutral by 2035 and, as the country that presides over the EU, to take forward the common target of the EU carbon neutrality by 2050. In order to underline the importance of these issues and our ambition in addressing them, even the slogan for our EU Presidency reflects that – "Sustainable Europe – Sustainable Future". Furthermore, "climate change" is the first term mentioned in the government programme, according to Prime Minister Antti Rinne. Climate change has to be at the forefront because we do not want it to be the end of us. The sustainability aspect is taken into consideration in the Embassy's everyday activities. For example, we look for sustainable alternatives while making purchases, we try to reduce waste and recycle as much as possible, and we participate in events such as cleaning of the Sava Quay organized by the EU Delegation and the Serbian government on 14th June this year. Moreover, we raise the issues of climate change and environmental protection in our talks with the local counterparts whenever possible, having in mind the importance of these issues in general, but also for Serbia's EU integration process. Finland has expertise in climate-friendly and sustainable solutions, and we are always happy to share it with our partners in Serbia and the region. We do not have funds for bilateral cooperation but we encourage our partners to make use of the funding opportunities provided by the EU, such as the Twinning and TAIEX instruments. Our Embassy in Belgrade also covers Montenegro and North Macedonia and with the latter, we have had good cooperation on two sustainability-related Twinning projects so far, focusing on air quality and nature protection. There is also room for improvement in trade cooperation in these segments since Finland is one of the frontrunners in clean technologies. It is the Embassy's job to spread knowledge about these opportunities and for instance, we are doing that by organizing seminars, visits and events.
---
---
ANDERS CHRISTIAN HOUGAARD, Ambassador of Denmark to Serbia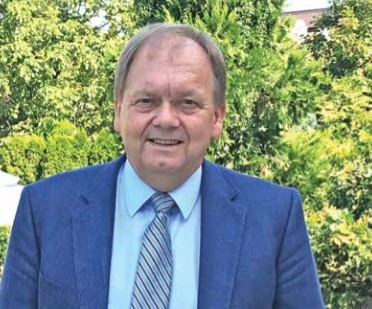 – It is an overwhelming topic, and Denmark takes it seriously! Particularly and overall by present¬ing creative sustainable solutions. Our new government, with the youngest ever prime minister, Mette Frederiksen, vows to take the newly elected parliament and our society in the most ambitious direction, when it comes to tackling climate change. However, this new vision also means that we Danes must change our lifestyle in order to achieve a greener and more sustainable way of life. With Greenland and Faroe Islands as part of the Kingdom, global warming is a visible problem and an immediate challenge for Denmark. A concrete goal is to reduce carbon emissions, making a cut of 70% by 2030 and becoming completely carbon neutral by 2050. In addition to this, Denmark has introduced "climate ambassadors," and the government is preparing a binding climate law. Among the first steps were to appoint a minister for climate issues and to issue a political manifesto with a vision for a green transition, listed above all other social and economic programmes as a government priority. The mentioned manifesto implies building in a more efficient manner, introducing more levies on plastic, increasing forestation, improving infrastructure, making air transport more sustainable, reducing food waste, etc. This shows how seriously the Danish society takes the ever so pressing issue of climate change. At the Embassy, we are always aiming to align with the goals and priorities of the Danish government. In previous years, we had great success in promoting Danish values through exhibitions and by bringing Danish experts on sustainability to inform and support our local partners. In Serbia, there is great interest in sustainable architecture, so last year we participated in BINA, bringing renowned experts to promote and teach about Danish creative and green solutions in this field. We like to practice what we preach, so all the Embassy's branding material is made out of recycled paper and with the current focus on reducing carbon emissions, the embassy staff will cut back on flying when taking business trips in the region. The Nordic Prime Ministers concluded in Reykjavik that we are stronger in fighting climate changes together. The Nordic embassies in Serbia already have an excellent cooperation, and together with the Nordic Council of Ministers, we will ensure that Nordic values are presented in a practical way and as a good example to the Serbian public during 2020.
---
---
H.E. JOACHIM WAERNA The Deputy Head of Mission at the Embassy of Sweden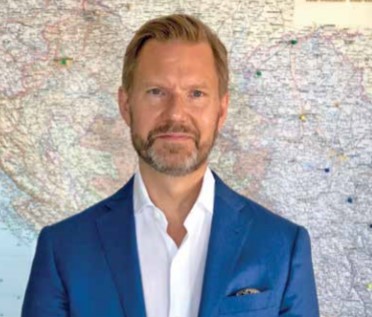 – Sustainability and climate change is maybe the most serious challenge we all face, today, as do future generations. Nordic cooperation regarding climate change is crucial for Sweden and our Nordic neighbours. It is high time to pay even more attention to the importance of mitigating several of the biggest threats to our planet. Climate and sustainability are key issues, where the Nordic countries together have much to contribute, or at least be inspirational to other regions and countries. The state and the business community need to collaborate more too and step up their efforts in finding new innovative and sustainable solutions. Sweden is one of the biggest bilateral donors to Serbia when it comes to supporting clean environment and sustainability. This cooperation is focused on assisting Serbia to become a member of the European Union, investing in green and sustainable solutions in areas such as wastewater and waste treatment. There is also an ambition to change the people's mindset so that they become more interested in recycling waste and keeping the cities and Serbia's beautiful countryside clean. If we can also influence people to smoke less that would not only benefit the environment, but also people's health.
---
---