We have more things that connect us than those that separate us
We took the opportunity to talk to H.E. Attila Pintér, Ambassador of Hungary, about the culture, economy, infrastructure and tourism, and we concluded that in the last two centuries we have never had better relations, thanks to the reconciliation process and infrastructure works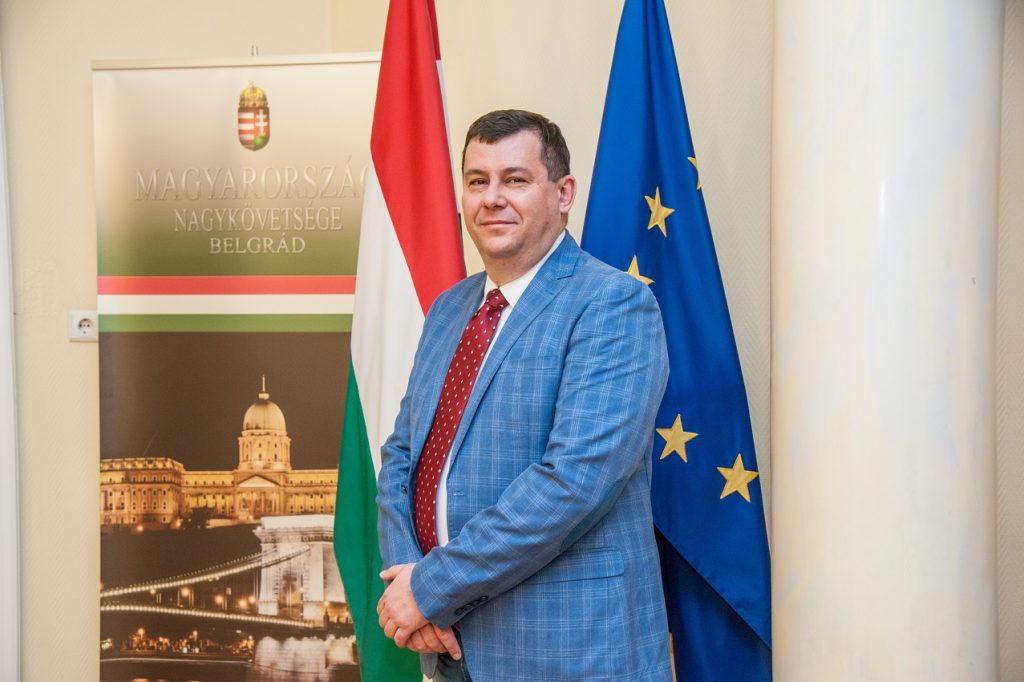 Hungary and Serbia are entering the new period of good relations – after centuries of ups and downs, turbulent and harmonious periods. How do you assess the relations of Serbia and Hungary – they say the relations have never been better?
I fully agree with you. So our bilateral relations have never been so good as in the past couple of years. And I think this is due to the process of reconciliation, which was initiated by our two presidents in 2012. Mr. Tomislav Nikolić, former president of Serbia, and Mr. János Áder, President of Hungary. The whole process started with the official visit of Mr. Nikolić late mid-November 2012. And we continue this process next year in late June, with the official visit of our President, Mr. Áder, to Serbia. And a very important part of this visit was the ceremony in Čurug by two presidents and Šajkaš region was that that part of Serbia, which really suffered a lot during the Second World War, thanks God today, we can commemorate together our innocent victims. So at the beginning of January, we commemorate together with our Serbian friends at the Serbian monument, and late October, we commemorate also together with our Serbian friends at the Hungarian monument in Čurug. The past couple of years, we had a really wonderful examples concerning our bilateral relations, since 2014. Practically every year, we had a so-called joint government session. And the latest one we had is supported in 2019. And the next one, perhaps, we will have this autumn in Budapest. And during these government sessions, we signed a series of agreements, which are mainly focused on the economic cooperation. Let me mention two very important memoranda of understanding, which were signed by two prime ministers, the first one in 2015. The next one in 2019. And in these memoranda of understanding we put focus on infrastructural projects, because it is our firm conviction that we can develop together our economy only if we have good cooperation in the field of connection of infrastructures.
---

The V4 countries are weak separated, but together we are as many as Germans, and our bilateral trade with Germany is bigger than France's – which is the great example for SEE6

---
Hungary created Visegrád Group back in the 90s. It helped V4 countries approach the EU and finally join it. Do you think it could be a good example for WB6 group? And how do you assess the Mini Schengen Area as the core of this region?
For the countries of Southeast Europe, I don't like to use this expression Western Balkans, our corporation can be a very good example. Why we initiated this cooperation immediately after the collapse of the communist regime in Central Europe? And in 1990, every Central European country was free to have their own foreign policy. And our natural allies were Poland and Czechoslovakia, later Czechia and Slovakia. We signed an agreement about the cooperation in 1991. So this year, we celebrated the 30th anniversary of this special cooperation. And, and although our main goal was to harmonise our efforts in foreign policy, because every country's main goal in Central Europe was to join as soon as possible to NATO and the European Union. We joined NATO in 1999 and the EU in 2004 but our common goals remained, so the V4 did not collapse. We have never had stronger cooperation with these countries than today. So every time when we have high level meetings in Brussels, on the level of the European Union, foreign ministers, prime ministers and presidents have the possibility to meet before these summits, and to harmonise our views concerning the agenda. Because if you see these countries alone, Poland has 40m million people, Czechia 15, Hungary 10, Slovakia 5, so separately we are week, but together we are almost like Germany. The bilateral trade of V4 with Germany is bigger than Germany's bilateral trade with France. These figures support this political cooperation. This cooperation can be a wonderful example, for the countries of the region. Because it is very difficult to imagine how certain countries can survive within the European Union, if they can't make allies, more cooperation, before their accession to the European Union. Mini-Schengen initiative is a really very useful format of cooperation. And you mustn't forget about that this kind of cooperation must remain, even after these countries join the EU.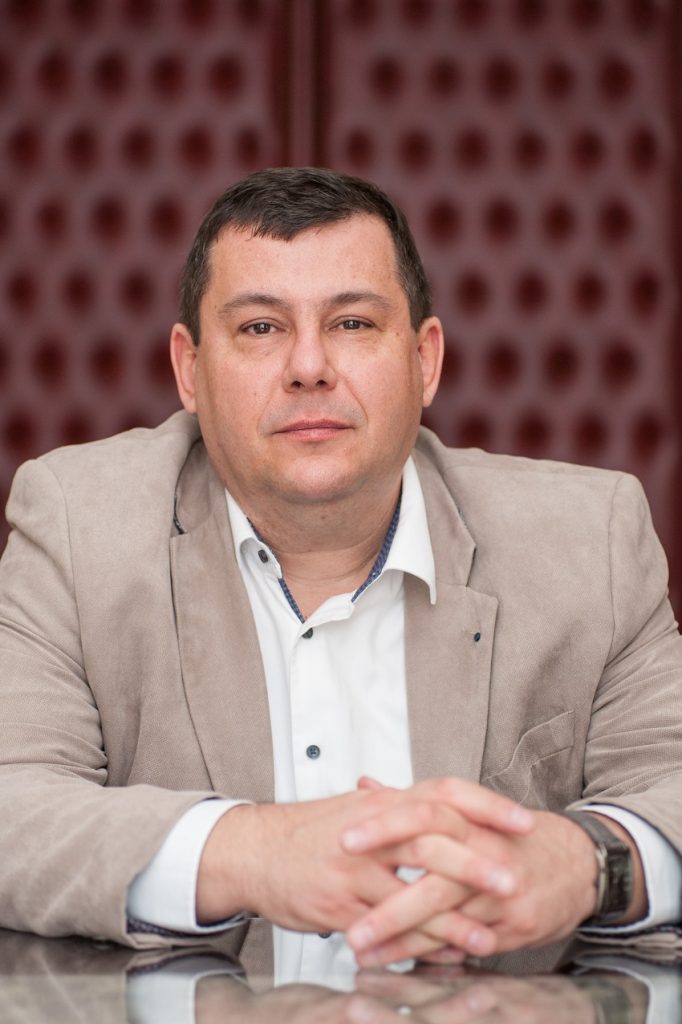 Is the mutual trade following the growth of political relations? What more can we do in the field of economy?
Our bilateral trade has had very significant growth in the past couple of years. We managed to duplicate the turnover of our bilateral trade during the past 7-8 years. The biggest breakthrough came in 2016 and 2017, when the Hungarian government initiated Vojvodina development plan, we initiated it in 2016. And in 2017 the overall growth of bilateral trade was 35%. From Serbian side, the growth was 40%, by Hungarian side 20-25%. Before and after 2017, the yearly growth was approximately 5-6%. Last year, although we had a crisis this COVID-19 crisis, we reached the historical peak in our bilateral trade, reaching 2.7 billion euros, which was 3.4% bigger than the previous year.
The biggest Hungarian bank OTP has been present on the Serbian market for years, and recently the bank made acquisition of Vojvođanska and Societe Generale banks. Due to these acquisitions, the bank has become the second or the third biggest bank in Serbia. You mustn't forget about the biggest Hungarian oil company Mol and the biggest Hungarian pharmaceutical company Richter which are also present in the Serbian market for years. And what is quite still important that Hungarian SMEs enterprises are more and more active on the Serbian market, which is a very good signal. Because, you know, when I started my career in the Minister of Foreign Affairs, I still remember those sentences, which we regularly repeated in different analysis, that we have excellent political cooperation, but unfortunately, economic relations do not reflect the excellent political cooperation. Now, due to the really good political cooperation and the activity of Serbian and Hungarian businesspersons, we can say that we have better and better results in the field of economy. And during past couple of years, we managed to welcome the first Serbian investment in Hungary in Szolnok, a big Hungarian city not very far away from Budapest. Our cooperation is so multilateral now.
We are well connected in infrastructure, and it will be even better. It promises a lot of tourists. Budapest and Szeged were always hot spots for Serbian tourists. And what about vice versa? Can we boost the mutual understanding through tourism?
The developing of infrastructure on both sides has enormous importance from the point of economic cooperation, but it's equally important for the tourism as well. We have very good connection concerning the motorways, but we have some difficulties concerning the railway infrastructure. From this point of view has a very big importance development of Belgrade- Budapest Railway, and in our view, it is also very important to develop direct railway connection, between Szeged and Subotica, because these two cities has always had very good cooperation during the history. Concerning tourism, the past couple of years, Budapest has had bigger and bigger importance for Serbian tourists. I have a lot of friends here in Serbia, and particularly I don't remember if I meet Serbian friends who didn't visit at least one time Budapest. But of course, Budapest is not the only destination for Serbian tourists. We can welcome them very regularly in Szeged or in Morahálom. So if you visit during Morahálom during weekends or Serbian holidays, you can you can hear all the Serbian words in the city. It is our aim as well to convince our Serbian friends not to visit only Budapest. We have wonderful places is in the North and Southeast. We have very famous wine regions, which really deserve the attention. Considering Hungarian tourists in Serbia, until very recently, our tourists were mainly focused on Vojvodina, which is understandable for some historic reasons. But in the past couple of years, a number of Hungarian tourists who visited other parts was slowly but surely growing. I suppose Serbia has a lot of quite interesting places to see, which really deserve the attention, let's say famous Serbian monasteries, or Serbian wine regions. Serbia is very strong in so-called rural tourism. I guess slowly but surely more and more Hungarian tourists will discover your beautiful country. I would use assertive campaign in Hungary to convince Hungarian tourists to come to Serbia.
---

We managed to duplicate the turnover of our bilateral trade during the past 7-8 years

---
It seems that the two countries benefit the personal relations between Mr. Orbán and Mr Vučić. I think Hungary and Serbia follow similar politics, although they are in the opposite blocs: Hungary is in the EU and NATO, but has good relations with Russia and China, while Serbia is out of the EU and especially NATO, but it has good relations with everyone?
Yes, they have had very good cooperation for years. And I'm sure that both countries use this opportunity. It is my firm conviction that we Hungarians and Serbians have always had more common things which connected us then those which separated us. So practically, we have a similar celebration, similar habits, similar practices. We are members of other political organizations. But this doesn't mean that we couldn't have good neighborly relations, and really good cooperation with each other. I remember during my studies at the University, I read a lot of article about articles about our common history. And what was quite interesting for me that during the history when Hungary and Serbia lived together, it was not a problem for Hungarians to celebrate Serbian holidays and for Serbs to celebrate Hungarian holidays. So it was quite normal on those places, where I believed together, so it is quite normal. If we have a common fate, a common history and a common life with each other. China or Russia are both countries with a great importance in a global scene. Cooperation with both countries had a lot of advantages, and my country's aim to use these advantages. And sometimes I'll receive a very strong criticism but I suppose it is quite normal to have a good cooperation with these two big countries. And I suppose your president has the similar view. Today it is impossible to avoid cooperation with Russia or China, even though Hungary is a member of NATO and the EU, but it doesn't mean we don't respect NATO or EU principles or rules, but it is in our interest to cooperate with these countries concerning the vaccination. Our two countries are leaders in Europe and in the world as well, concerning the vaccination.
What can we do in cultural field to bring our nations closer?
Yes, you know, since the 1st of July 2014, we have had a cultural centre in the heart Belgrade. Until the virus, we were very satisfied with its activity, which has become a well known brand in Belgrade due to the activities of my colleagues, who really did a lot to promote Hungarian culture in Serbia. When I started my career here as an ambassador, my goal was to promote the Cultural centre. The Hungarian culture from Hungary and of Vojvodina, and the culture of Serbs, who have been living for centuries in Hungary, because it is my firm conviction that this cultural centre can be whole only if we are ready to promote these three parts of our common culture. As you may know, in Hungary, we have had for decades a Serbian theatre, which has had always very good spectacles and we have a lot of Hungarian theatres in Vojvodina. Last year we reopened the reconstructed Serbian Orthodox Museum in Szentendre and Serbia was represented by its FM Mr. Nikola Selaković. I would like to mention the field of culture and education. Since a couple of years, we have had wonderful programme in the field of education name is a Stipendium Hungaricum. And with this programme, the offer 45 places for Serbian students for education at the universities in Hungary. And every year, we have more and more interested people in this programme. So I would like to use this opportunity to emphasise the importance of this programme. And what's still very important that the scholarship programme practically provides everything for the interested Serbians students, of course, including the scholarship.