Zrenjanin's Mlekoprodukt, part of the international Savencia Fromage & Dairy Group, is an example of an extremely successful model of socially responsible business

Mlekoprodukt is committed to social responsibility and ethical business in accordance with the strategic commitment of the Savencia Fromage & Dairy group to which it belongs. Commitment to the environment and sustainable business has resulted in Mlekoprodukt becoming an outstanding example of good CSR practice, conducting activities aimed at healthy and responsible nutrition, community well-being, sustainable business and development, and environmental protection. All these activities are carried out within the special program of the Savencia Group called Oxygen, intended for sustainable development and socially responsible business.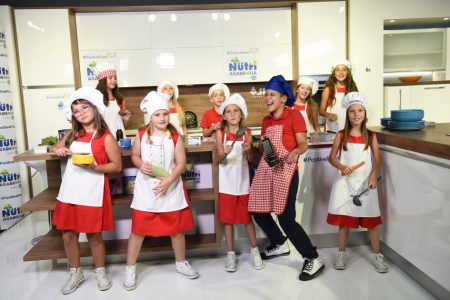 One of Mlekoprodukt's most important projects aimed at healthy and responsibly nutrition of children is Biser Nutri Academy #Positive Food, which is supported and recognized by the Ministry of Education, Science and Technological Development.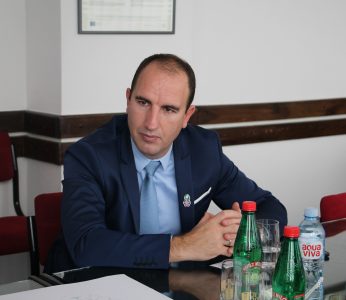 – The Ministry tends to support the projects aimed at the proper development and reduction of obesity in children, the problem that poses an increasing challenge, both for parents and for educational institutions. Biser Nutri Academy #PositiveFood is a good example of our institution's cooperation with socially responsible companies. The activities of this campaign are in accordance with the priorities and the adopted documents of our Ministry. Also, we are glad that the experts hired by the Academy used the documents on child nutrition we drafted three years ago, specifically the Rulebook on conditions for organizing, achieving and monitoring the nutritions of the students in primary schools and the Professional instructions on organizing, exercising and monitoring the nutrition of the students in primary schools – said Dr Milan Pašić, Assistant Minister for Preschool and Primary Education at the Ministry of Education, Science and Technological Development.
Mlekoprodukt is also very pleased to regularly support the local community and important projects in culture, health, economy and sports. One of the key goals of Mlekoprodukt is to improve environmental protection, as well.  Currently, the intensive work is being done to reduce the share of plastic materials in packaging. Thus, recently, Biser Butter can be found on the Serbian market, where plastic sealing foils have been replaced with parchment paper.