We spoke with Dimitrios Antoniou, General Manager of HERTZ, Autotechnica Serbia, about the company's operations in Serbia, which began in 2010, about the vehicles they rent out and plans for regarding operational activities and development for this year's edition of InFocus Greece.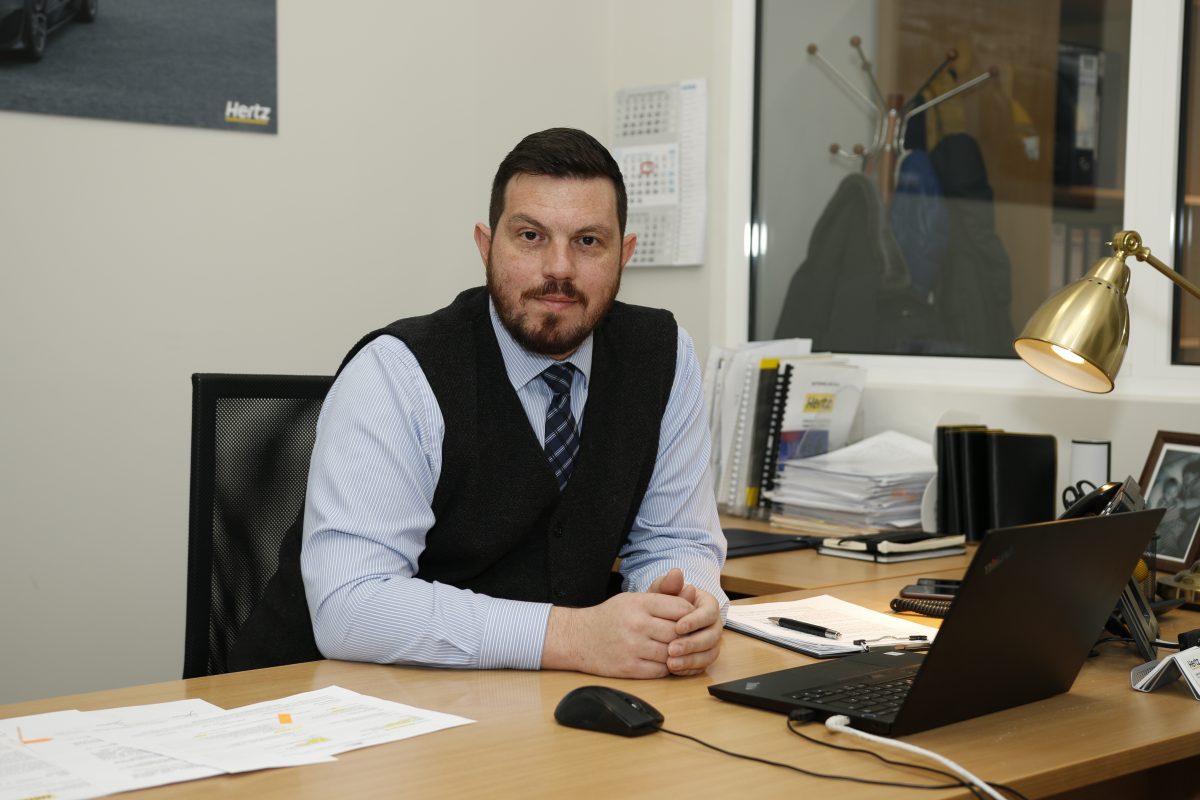 Hertz came to Serbia in 2010. How would you rate the company's operations here?
— Hertz is, indeed, for more than 10 years present in Serbia, having launched our operations according to the highest standards as part of Autohellas Group. We have managed in a quite short period of three or four years -and maintained for the following ones- to be placed in the leading places both in Short and in Long term Rentals. Still, representing a global brand and probably the world's No.1 brand in this industry we nonetheless continually strive to raise the quality quality of services we offer and to expand our portfolio from year to year.
What kind of vehicles do you have on offer and where are your branches located?
— The Head Office is located in Novi Beograd, at 31, Omladinskih Brigada Street. Our two Airport desks are placed in the two international Airports of the country, Nikola Tesla Airport in Belgrade and Constantine the Great Airport in Niš. Nevertheless, in terms of availability of Services, our presence is all over the country in a 24/7 basis. Our fleet consists of all kinds of vehicles, meeting clients needs and satisfying their wishes. From mini and economy or small light commercial vehicles, to large spacious sedans and SUVs – manual or automatic – depending on the use or lifestyle. We also offer luxury fleet and we have strongly invested in Green technology with hybrid and full electrics.
What do your services and programs cover?
— We have a very wide range of services, offering rentals of different models of vehicles for a period of few hours to several years. More specifically, we offer short term rentals for either leisure or business purposes, and long-term rentals widely known as Operating Leasing or Fleet Management. Seeing through customers needs for more flexibility and less commitment we have launched our Service Flex Drive by Hertz, a product that combines both long- and short-term rentals without commitments, allowing the customer the freedom to build the terms exactly as per their wishes. Additionally, we provide Chauffeur Service to the utter enjoyment of our clients meeting their business or luxury needs.
Considering that you have already achieved great success, what are your plans for your business?
— Following a Covid-19 pandemic year -still not ended- and experiencing a wide crisis in the Vehicles production globally, it would be wise to be very careful when talking about plans. Nevertheless, it is not the first time that we have faced challenges with success. This is the heritage that we have from Autohellas. We need to take care of the car first and foremost; to look after it during its whole life circle in the company. But most importantly the absolute value is respect for the client. Clients trust the very person they directly interact with. That is exactly where we offer our services by taking care of the customer needs in a "tailor made" way. Having these as pillars of behavior, we are looking forward to achieving all our strategic goals and targets, succeeding growth and profit but at the end of the day to continue doing what we are delighted to do in Hertz: offer Rental Services which overcome our clients' expectations.
We have managed in a quite short period to be placed in the leading places still we nonetheless continually strive to raise the quality of services we offer and to expand our portfolio from year to year