Many Italian SMEs are in a stage of reinvesting and consolidating their historical partnerships with Serbian companies, Romano Rossi, vice-president of the Italian-Serbian business association Confindustria Serbia, said in Belgrade Monday.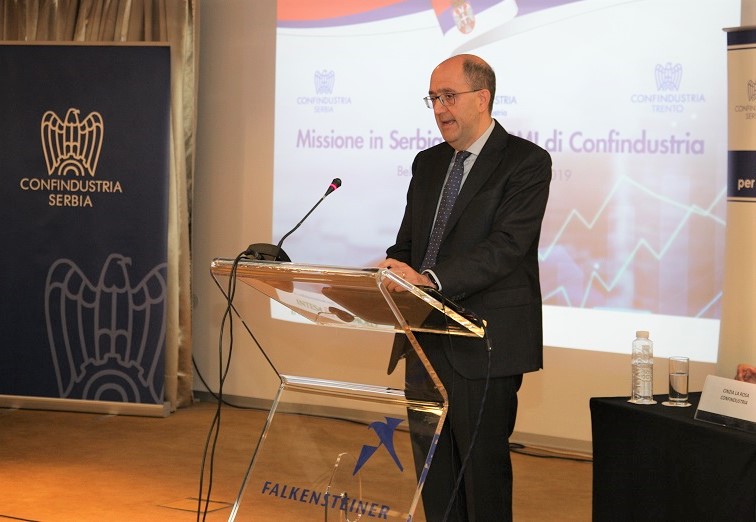 At the opening of a two-day Italy-Serbia business conference, which also brought together representatives of 30 Italian companies, Rossi said SMEs were the heart of the Italian economy, both within Italy and beyond its borders.
"In Serbia, SMEs account for 70 pct of Confindustria members. Those are companies run by entrepreneurs who have identified an opportunity in Serbia to improve their business and who had the courage to go across borders and find a 'home' on this side of the Adriatic as well," he said.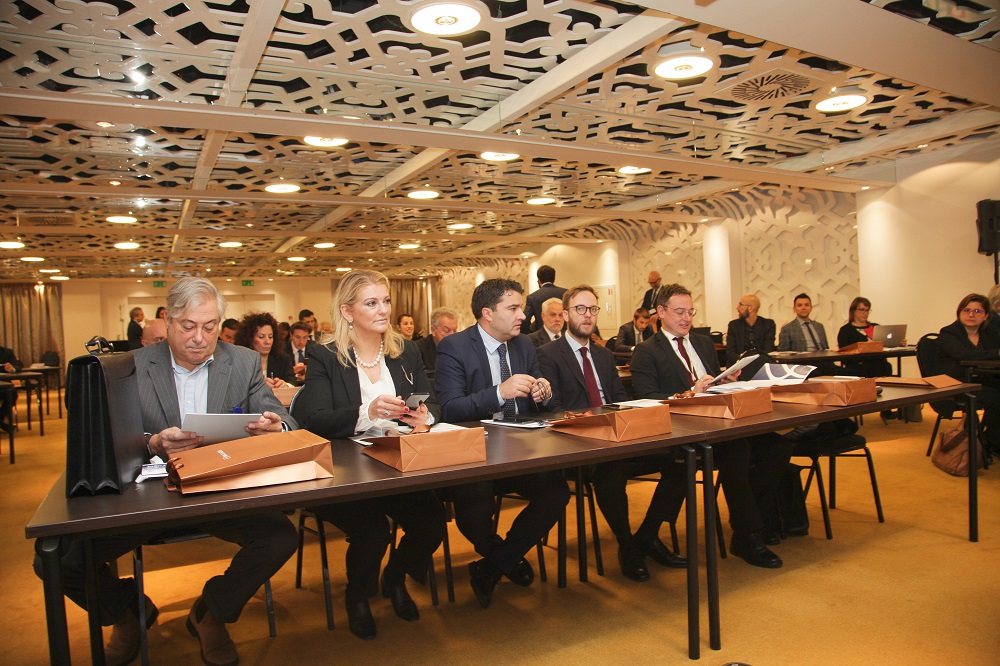 Italian Ambassador to Serbia Carlo Lo Cascio reiterated that Italy and Serbia maintained privileged economic relations. Italian SMEs have a crucial role and are seen by Serbian partners as role models, he added.
"SMEs represent a model that perfectly fits into the Serbian business environment and they can bring added value to the territory where they operate," the ambassador concluded.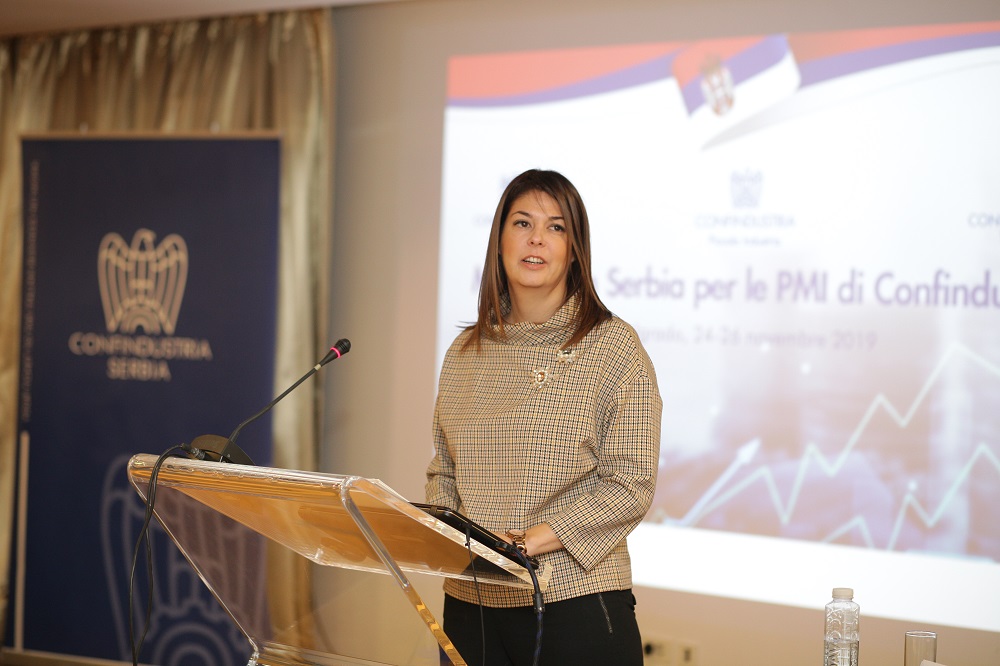 The Italian industrial employers' confederation Confindustria in collaboration with the Intesa Sanpaolo bank were in Serbia on Monday for a two-day event with 27 SMEs from across Italy. Aims include getting to know the country and details about its market, facilitating meetings between Italian and Serbian enterprises, and illustrating tools and opportunities for the internationalization of Italian enterprises. The SMEs, including 10 from the Trento region, were selected from among 60 candidates through an assessment of the coherence between productive sectors and the possibilities offered by the Serbian market. The selection process tried to find enterprises with products and services that would spark interest in the country, through organising tailored B2B.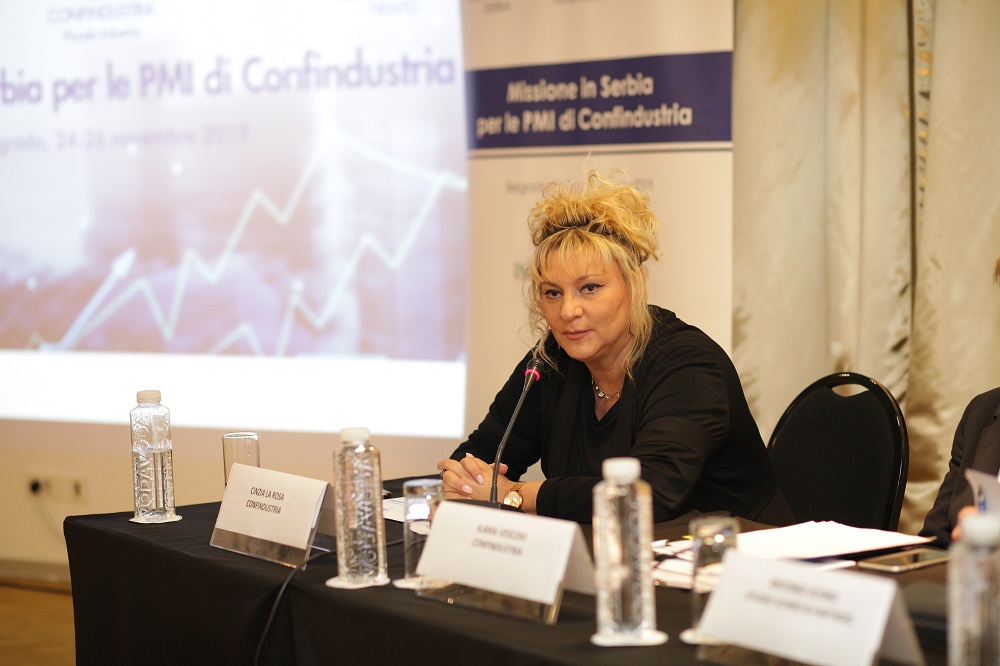 SMEs taking part operate in several sectors including cars, chemicals, cosmetics, energy, jewellery, packaging, IT, engineering, logistics, mechanics , and textiles. In 2018, according to the Serbian national statistics institute, trade between Italy and Serbia exceeded for the first time 4 billion euros. Italy has thus become the top destination for Serbian goods and the second top trade partner of the country. In 2018, Italian exports to Serbia rose by 4.7%, bringing Italian market share to 10.4% of all Serbian foreign trade.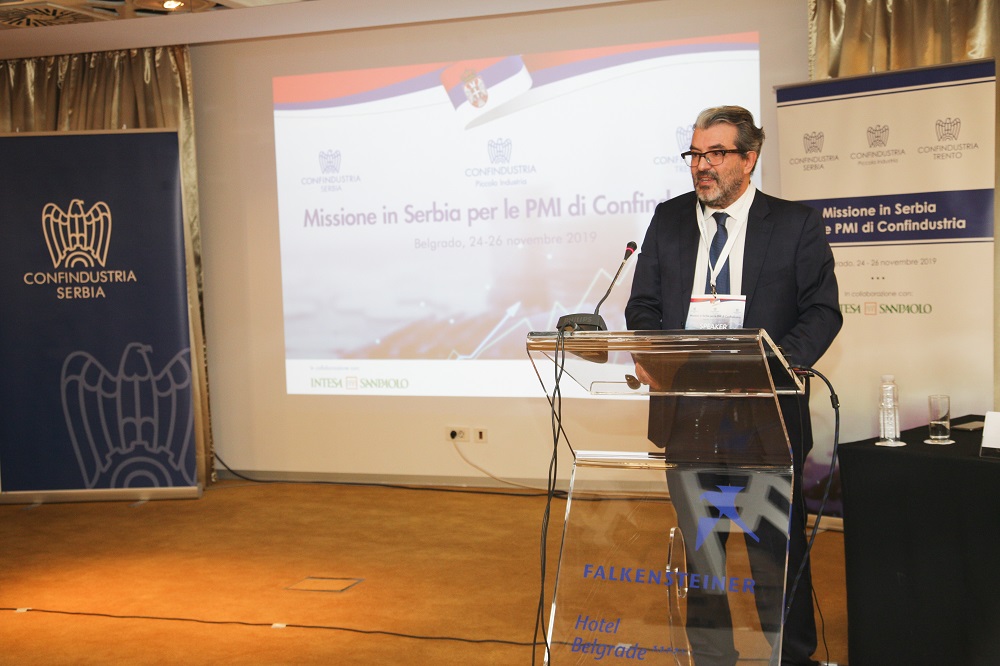 Serbian exports to Italy stayed more or less the same compared with the previous year. Italy is also the top foreign investor in Serbia with about 600 enterprises about 3 billion euros in capital invested (51.6 million in Foreign Direct Investment in the third quarter of 2018 and a turnover of over 2.5 billion euros). For the future, a sector with interesting development prospects is renewable energy. Supporting the enterprises is also Banca Intesa Beograd, the top bank in the country and since 2005 part of the Italian bank group.