We are fully committed to the communication of our partners, dedicating one hundred per cent of our resources and expertise.
We spoke with Ms Jasna Dugalić, Deputy Managing Director of DIRECT MEDIA United Solutions, about how the company has organized its business activities during the state of emergency, but also about the first reactions in brand communication. "It is crucial that brands now send a clear message to their customers and that the message rests on empathy, understanding and support that the brand can and should provide," says Ms Dugalić.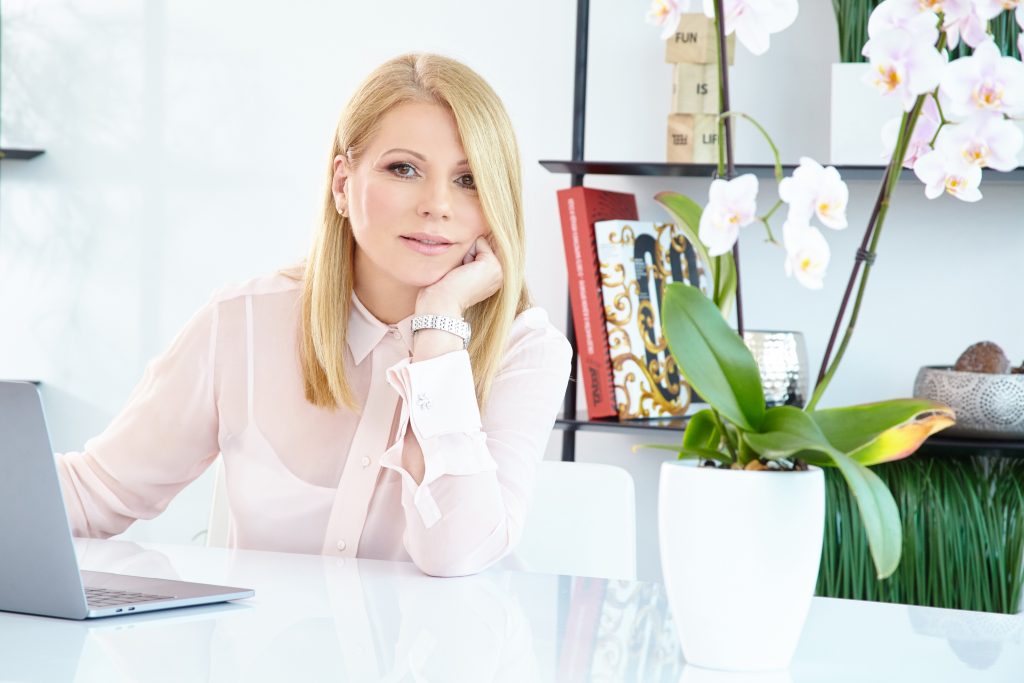 How did you organize your business acitivities?
DIRECT MEDIA United Solutions has been working remotely for five weeks now. We switched to working from home very swiftly and smoothly thanks to the proactive reaction of our proprietors BC Partners, United Media and United Group who put safety and health of all employees in the system in the first place. We continue to have dynamic communication with our partners as before, and, with some of them, we are communicating on a maybe even larger scale because at this point, the support of an experienced agency is crucial for ensuring undisrupted activities of companies. Not only are we committed to our partners every day, but as always, we share all their crises and challenges, committing one hundred per cent of our resources and expertise to solve them. Our employees are still engaged and motivated. We strive to sustain internal communication and at all times, support our colleagues through all the challenges they face in adapting to the new way of working in these uncertain times. Our employees have responded well to initiatives we launched, such as internal educational webinars or psychological support and emotional intelligence workshops.
How did the current situation impact your clients' business? What are the first reactions in communication regarding brands and media consumption?
While many things seem to have stopped, it is noticeable that brand communication is still continuing, tailored to the current moment. I am primarily referring to those brands that have been building sincere communication with their customers, which have responded quickly and successfully adapted their communication strategies. It is crucial that brands now send a clear message to their customers and that the message rests on the empathy, understanding and support that the brand can and should provide. It is noticeable that an increasing number companies are going down that path, and we are here to encourage them, come up with an idea, provide creative realization, find the right channels and convey the message to their target group.
Our clients know that they can count on us in times like this. Our 20-year-experience in this market and the many successful crises that we have gone through with our clients so far speak in support of this. As for media consumption itself, it can also be divided into categories before and after the pandemic. In our region, since the state of emergency has been declared, television viewership has increased by 30% and website visits between 40% and 60%. Social media are experiencing a new boom because people are in search of information and social interaction. There is also a demand for content that is not just related to the coronavirus. People are focusing on normal life and this is an opportunity that brands need to make the most of. They need to be authentic and brave now.
How important is it for companies to stand in solidarity, help and donate to the healthcare system?
The broad front of support in the corporate sector, formed during the very early days of the pandemic and thereafter, speaks to the high awareness of companies that responsibility towards community is becoming vital to the world. Of course, companies are not alone in this; a whole host of non-profit associations, foundations and business organizations have been helping, each in their own way and at the right moment. We, as a marketing agency, have launched the "Applause at 8 pm" campaign to support not only medical staff but also all those people who have to do their jobs outside the safety of their homes. As part of United Group, we are particularly proud that our parent company has earmarked 3 million dinars of donations to help the whole region, one million of which is for Serbia. Only focusing on own business and profit is the thing of the past, and companies that are not aware of the need to give back to the community will have a long way to go to achieve long-term success in the post-Covid-19 society.
How do you spend your private time during the pandemic?
Our business has not stopped. On the contrary, there is an increased demand for certain services due to the crisis, which inevitably requires fast and innovative communication. In that sense, my work segment of the day lasts well over eight hours. Of course, these include internal arrangements for the period after resuming a somewhat normal mode of operation, as well as strategic reflections on the agency's further activities in a changed environment. I try to be informed in every sense, and it makes sense that I also use my free time for that due to the nature of my job. I spend my downtime listening to music and reading good books.
What will you do first after the state of emergency is abolished?
We will gather all employees and congratulate them on their successful adaptation to teleworking, as well as on the spirit, motivation and results they have achieved together with our clients in these uncertain times.