This Tuesday, June 22nd, Belgrade will be the epicenter of luxurious life-style and a place where you will have an exclusive chance to see some of the fastest and most limited cars in the World, such as: Ferrari SF90, Lamborghini, Bugatti.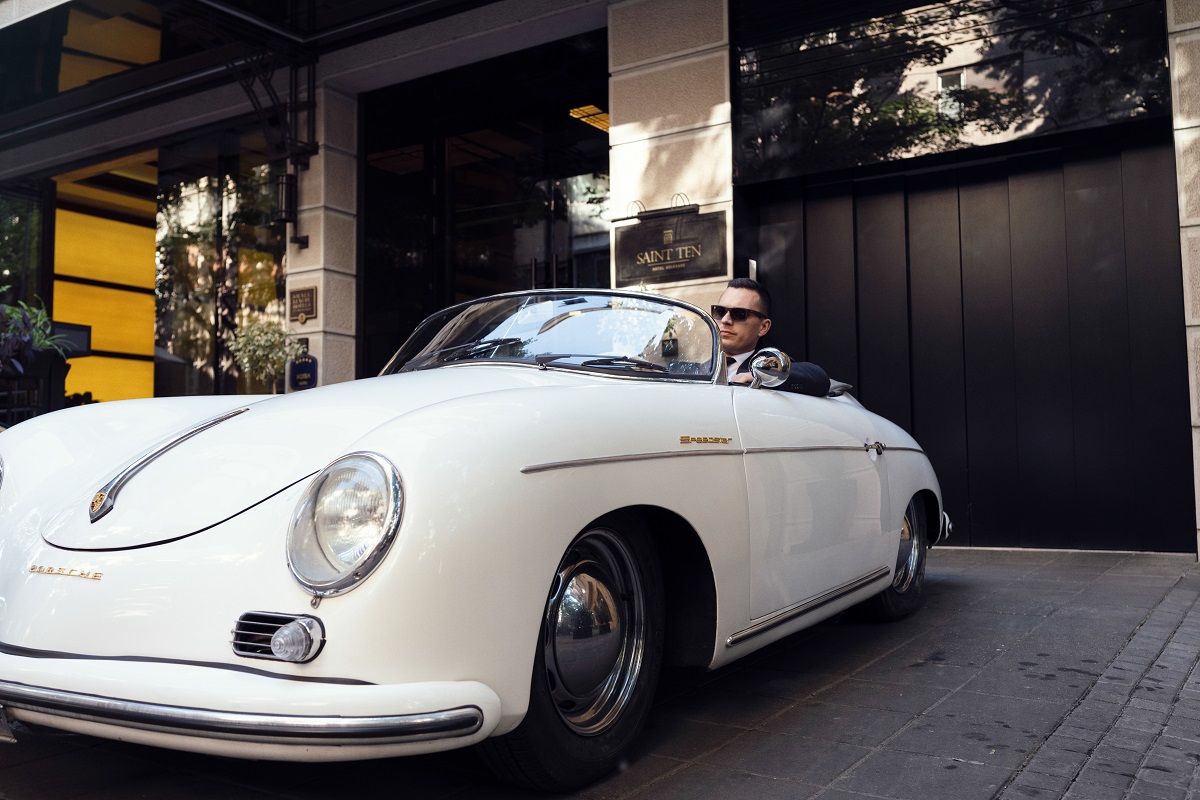 Lion's Run is a unique car show that happens twice a year: summer and winter run, in different, carefully picked locations around the world. This year they chose the Serbian capital as one of their destinations for their authentic automotive spectacle.
These prestigious cars will arrive in Belgrade in the late afternoon on Tuesday and will have their pit stop in front of SAINT TEN hotel in Saint Sava Street. This street will be reserved and completely closed for traffic from the corner with Knjeginje Zorke Street to Slavija Square. This will be a unique defile of the most exclusive and most expensive cars in the world, such as: Ferrari SF90 Stradale, Lamborghini Huracan Evo, Pagani, Bugatti Veyron, Koenigsegg Agera, as well as the irreplaceable Aston Martin DB11 racing.
Sven Salomon and Roger Steininger, organizers of Lion's Run, point out how carefully they plan each event. From cities and destinations, to routes they will ride, to streets and hotels in which they will make their breaks. Sven and Roger point out how much they like Belgrade, and wish more people to come and visit the city because of its great energy and vibe.
Belgrade is simply a perfect location for this event. Serbia as a country is constantly improving and developing in all aspects, be it the economy, tourism or culture. The point of our eight-year experience is to allow our clients to have great fun traveling with us. Goal of our project is networking, because Lion's Run isn't a tourist organization, but rather a club that connects individuals from different industries, businesses and politics. This way we connect business with pleasure and fun, the organizers point out.
Decision to stay in the heart of Belgrade at SAINT TEN hotel was a logical choice, they say. The intimate and professional atmosphere of the hotel attracted them.
Project manager Michael found this city gem some three months prior to the beginning of this summers' Lion's Run. Instead of staying at a hotel from an international chain, we choose for our members this small luxury boutique hotel that provides a customized service to all their guests, the organizers added.
Miroslav Micić, owner of SAINT TEN and GM Vladimir Marinković, are truly pleased to once again host the Lion's Run group.
The organizers especially liked out hotel for its personalized service, elevated attention to each guest, as well as for the luxurious and comfortable interior design. Prestigious look of the hotel, comfort and attention to detail is what makes us unique in the market. All this helped us execute this memorable event for all fast cars lovers, comments Marinković. Adding that SAINT TEN as a member of Small Luxury Hotels of The World community was a natural choice for Lion's Run.
---

SAINT TEN became a symbol of Vračar and Belgrade for its rich and interesting history of the location it was build upon.

---
The old house in 10 Saint Sava Street was build by the famous architect Stojan Veljković in 1929. His signature style in combination with Masonic symbols used on the original façade, are still present and clearly visible today above the hotel entrance. Aside from the incredible architecture and almost a century of famous family tradition, complete history of the location is rich with symbols and meanings. In Ex-Yugoslavia, 10 Saint Sava Street used to be linked with many intrigues, but also with fast cars, Mr Micić mentioned. Legend has it that the very famous Cvetković – Maček agreement was singed at this location, and that one the key coordinators of this arrangement was non other then Duško Popov.
Before the Second World War, Duško Popov as a member of UK's Secret Intelligence Service (also known as MI6) was engaged in many political intrigues that happened on this location. After the War, Popov served as inspiration for Ian Fleming's character of James Bond. Actor Sean Connery, who spent better part of his career playing the famous agent 007, used to privately drive Porche 356A Speedster. Model of this Porche from 1954 is parked in front of SAINT TEN, concludes Micić.