Member of Parliament Dragomir J. Karić has handed over the medal of the Order of the Karić Family to Nurbah Rustemov, a former non-residential ambassador of Kazakhstan to Serbia (based in Budapest). For the first time ever, Kazakhstan opened an embassy in Serbia following the decree of the new President Kassym-Jomart Tokayev, and Gabit Syzdykbekov was appointed the first ambassador, while Rustemov's diplomatic service continues in Romania.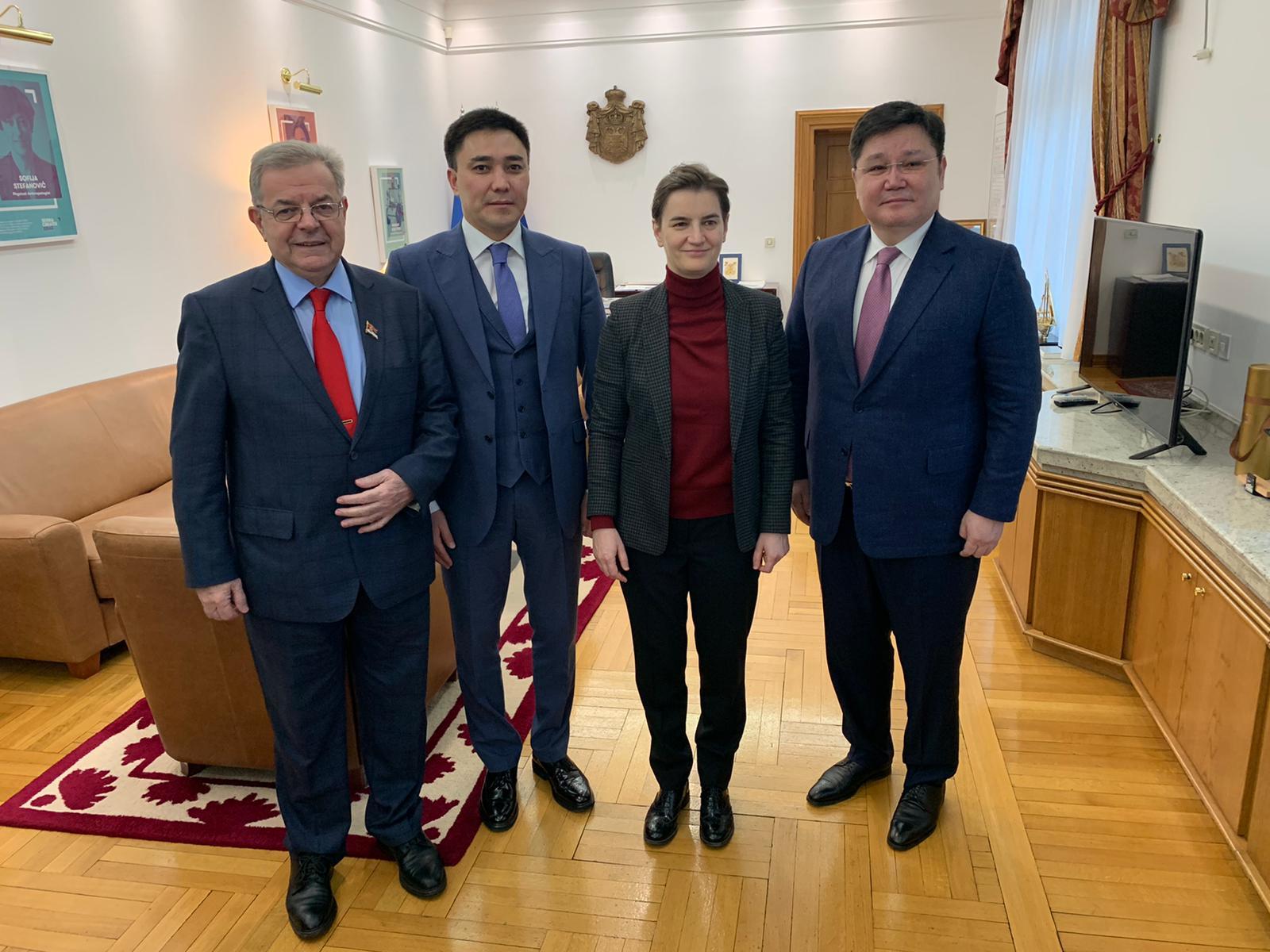 "This is a great honour for our family. Also, a direct flight between our two countries will be launched. Furthermore, we are going to have a new type of tourism, unheard of so far, and that is marital tourism. This will further bring the Kazakh and Serbian people closer together in a family-like setting. There are already a hundred Kazakh women in Serbia who have married Serbs, speak Serbian well and form the core of the Kazakh diaspora," said Dragomir J. Karić, who handed over the medal on his behalf, on behalf of an MP, Milanka Karić, who is also the Honorary Consul of Kazakhstan and head of the parliamentary group of friendship with Kazakhstan at the National Parliament of Serbia, and on behalf of Bogoljub Karić, president and founder of the BK Group, and all members of the Karić family.
Ambassador Rustemov thanked for the honour and underlined that he was proud to be given the medal for boosting the friendship and cooperation between the Serbian and Kazakh people. He also said that he would always work on improving relations (betweem the two nations) and once again highlighted that Kazakhstan supported the territorial integrity of Serbia and that it would firmly endorse that position in all international institutions.
At the Serbian Government's headquarters, he also met with Prime Minister Ana Brnabić to discuss further development of bilateral relations and how to use people's diplomacy to establish an even better climate for investments, which was a topic of a meeting with Foreign Minister Ivica Dačić, who thanked Ambassador Rustemov on his advocacy during his tenure.
On behalf of Maja Gojković, Speaker of the National Parliament of Serbia, who also maintains strong contacts with Kazakh officials, the diplomats were received by Deputy Speaker of the National Parliament, Veroljub Arsić.