A Macedonian documentary about impoverished beekeepers in an isolated village was nominated on Monday for the 92nd Oscar Awards ceremony.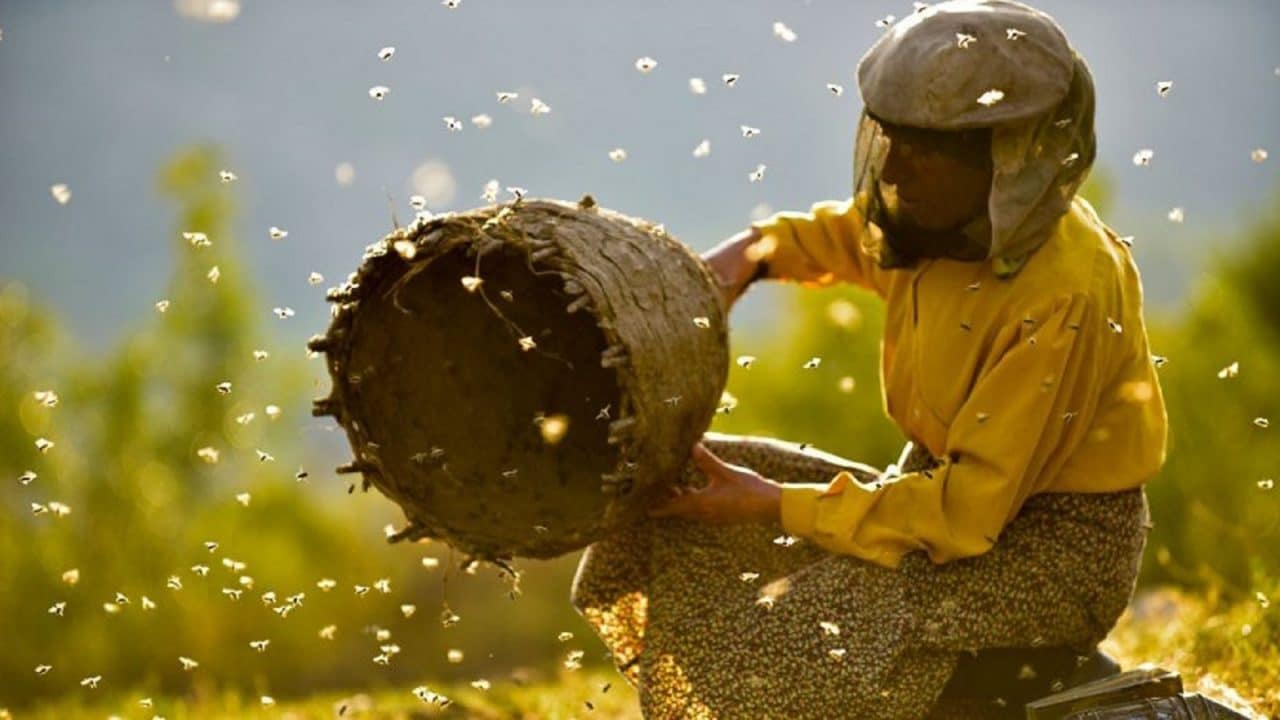 As the US Academy of Motion Picture Arts and Sciences announces the nominations for the 92nd annual Oscar awards on Monday, the authors of a North Macedonia's documentary "Honeyland", Tamara Kotevska and Ljubomir Stefanov, have a lot to celebrate.
Their film has been nominated in two categories, for Documentary Feature Film and also for International Feature Film, formerly known as Foreign Language Film.
The film enters the Oscar competition after it previously, last year, won several prizes at the US Sundance film festival.
The film centres on Hatidze Muratova, a rural beekeeper who, along with her ill, 85-year-old mother, Nazife, are the only people left in an abandoned and isolated mountain village.
The film turns into an environmental allegory, when Hatidze's in-tune-with-nature approach to beekeeping, guided by the principle of "take half [of the honey] and leave half [for the bees]", comes into conflict with her neighbours and their more profit-focused endeavours – driven by the need to generate an income for the family.
This is North Macedonia's first nomination for an Oscar since 1994, when Milcho Manchevski's Venice Golden Lion winner "Before the Rain" was the first Macedonian film ever nominated for the prestigious award.
While the Oscar nomination will make many Macedonians proud, the real excitement will come on February 10, when the Academy Awards take place.
Another Balkan film, "The Physics of Sorrow", by Bulgarian-born Theodore Ushev, previously also made an impression by being shortlisted among the contenders for animated shorts at the Academy awards. However, this film was not nominated for an Oscar at Monday's ceremony.