Everyone knows about the November week of savings, but do you know that it can take as many as 76 days? This was taken care of by Sberbank Serbia, preparing a unique savings offer in euros that will run from October 15th until the end of 2018, with a nominal interest rate of up to 1.3% for the deposit term of 15 months.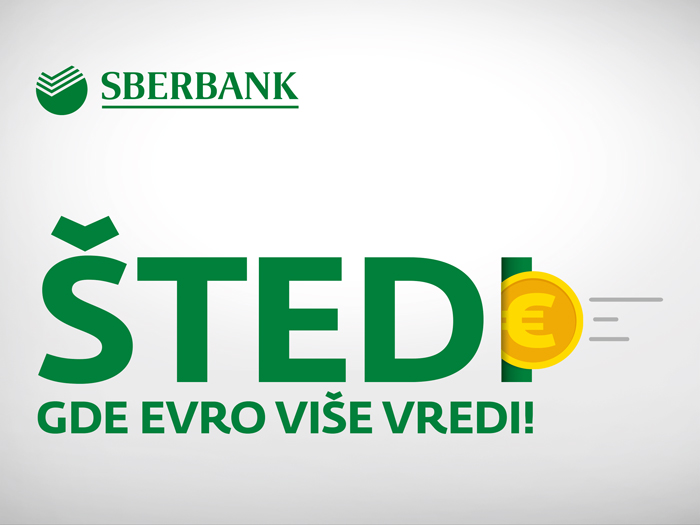 "Savings and credit offers realized in the previous years Sberbank Serbia gained the trust of citizens. We are recognized as a bank that understands the needs of clients and in accordance with them creates products and services. Realizing that one week is too short a period and most of the citizens miss the opportunity to turn their money into savings under favorable conditions, we decided to create an offer that will last long enough, offer favorable interest rates and provide additional value to clients. For all those who decide on term savings by the end of 2018, Sberbank Serbia has prepared a gift in the form of travel insurance, for a period of one year, for the members of the immediate family of our new client, "said Mirjana Đorđević, Director of Development products in the retail banking department of Sberbank Serbia.
What certainly stands out in the Sberbank offer is the possibility of saving in dollars, with an interest rate of 2 percent, for a term of 24 months.
Do not miss the opportunity to deposit your money in the only bank in the world whose name means SAVE!