Tunisia got a street in Belgrade, and that was preceded by the fact that Serbia gets a street in the Tunisia town.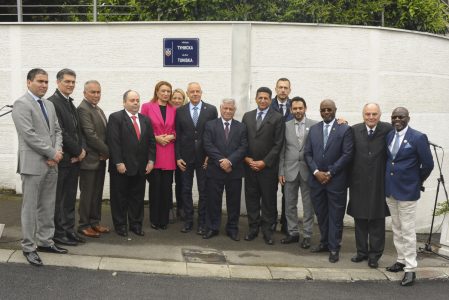 The table of the newly-named Tunis Street, located at the corner of Žarko Pucar and Petar Martinović on Banovo Brdo, was solemnly opened by Mayor of Belgrade Zoran Radojičić, Foreign Minister Ivica Dačić and Mayor of Tunis Suad Abderahin.
Speaking at the opening ceremony of the Street of Tunisia in Belgrade, First Deputy Prime Minister and Minister of Foreign Affairs Ivica Dačić reiterated the eternal gratitude to Tunisia for providing shelter and assistance to Serbian soldiers, the wounded and civilians in the First World War.